Are you looking to start a bath remodeling project? A bathroom renovation project might be a wonderful method to add value to your property, but it may also be costly. If you're on a tight budget, here are five innovative ideas for renovating your current bathroom in order to make it feel like a fresh new space without breaking the bank.
Bath Remodeling on a Budget: 5 Creative Ideas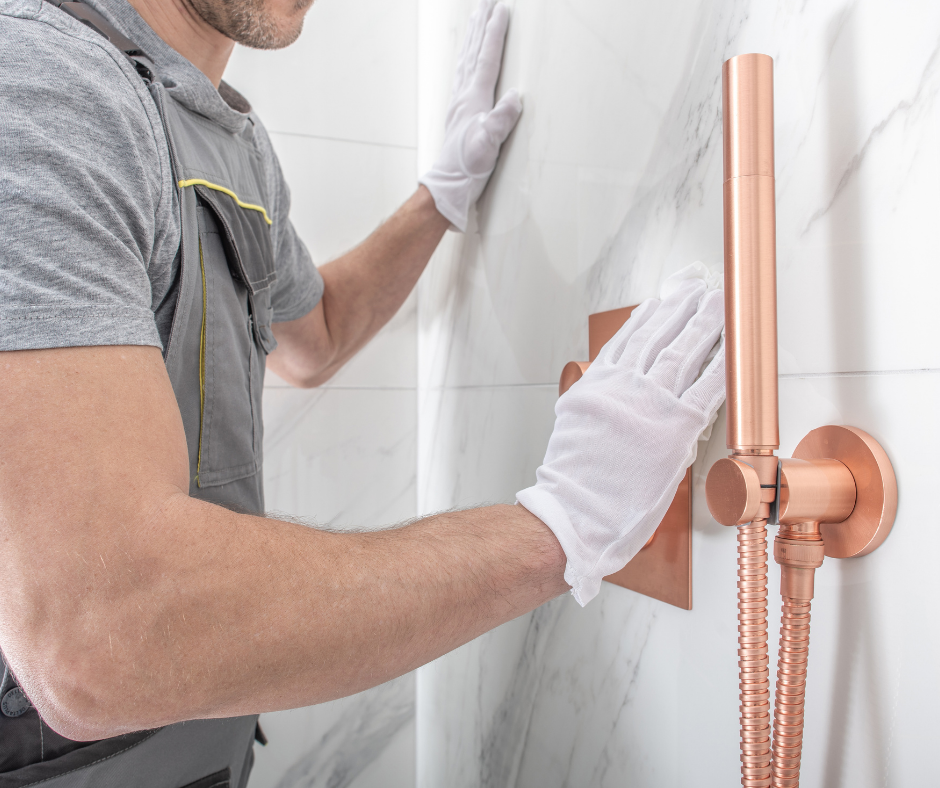 Painting
Painting is one of the simplest and most pleasurable bath remodeling tasks. Paint the walls or ceiling a different hue. This is a relatively low-cost method to give your bathroom a new appearance. When it comes to bathroom remodels, you have greater leeway when it comes to color than in other areas of the house. Because for some strange reason, people object to going bold in a bathroom but not other rooms within a home, this might be your chance to try something unusual with paint.
Replace the Floor
Replace the flooring with a less expensive alternative, such as vinyl or laminate. There are some really cost-effective vinyl and laminate alternatives that may be appealing, provide more light, and last a long time.
You may also locate some reclaimed wood at a lumberyard or at a restoration project in your area. Churches, schools, community centers, and other local structures frequently discard a lot of fantastic timber as they undergo renovations. Since they have no interest in preserving their old wood use it for your own project.
Decorate With Unique Items
Change the appearance of your space by using existing furnishings and accessories. Change the knobs on your cabinet doors or paint an old dresser to use as a vanity, for example. You could also add a nice chair to the corner to create it more like a lounge or art-deco powder room. Decorating is a key element during your bath remodeling project.
Create a modern aesthetic for your house with the simple addition of a few unusual photographs or mementos. On the vanity, set potted plants on the windowsills. Hang some bamboo shelves and fragrant candles or incense around the environment. Add facilities such as excellent moisturizers, and poems to an antique table to make it seem like a relaxing spa.
You don't have to follow any of this. It's all about getting creative and going a little weird in the room since you may discover a lot of inexpensive accent items at thrift stores, antique shops, or even your mother's basement.
Change Out the Light Fixtures
Add new light fixtures or replace old ones during your bath remodeling project. This is a simple approach to give your bathroom a fresh appearance without spending a lot of money, and no one will be the wiser. You don't need to go to a boutique lighting studio. Go thrift shopping, furniture browsing, hardware buying, or antique hunting in your region. There are plenty of unique lamps, sconces, chandeliers, and other lighting fixtures available at these locations. Who can tell the difference between a $20 light fixture and a $200 piece? Not many individuals can do so.
Add Subway Tiles to the Walls or Shower
Make a tiled shower area using subway tiles to create a clean look without spending too much money on bespoke tiles. Subway tile is an excellent method to enhance your space while staying within your bathroom renovation budget if your walls are drab and you don't intend on changing the flooring.
The tiles themselves are quite inexpensive, so it shouldn't be difficult to pay for labor if you hire a contractor who specializes in bath remodeling services.
Be Creative!
Renovating your bathroom does not have to be expensive. To have a beautiful area, you do not need custom cabinets, soaking tubs out of a magazine. These five suggestions will help you in remodeling your restroom on a budget while still making it unique. These are also great tips for other areas of your home, learn more about additional renovations to help increase your home's beauty and worth. Use these tips on your bath remodeling project today!
Other Post You Might Enjoy:
How Vintage Design Adds a Personal Touch
Bath Design: What a Way to Chill Out!
Dark Rooms – How to Brighten Them
Share This Story, Choose Your Platform!