Does your home have dark rooms despite having good lighting? Unfortunately, not all homes have natural light in every room. However, the following décor tips can make a big difference to dark rooms. You don't need to demolish any walls to add light to a room. You just have to play around with optical illusions to add brightness naturally and instantly.
How to Brighten Dark Rooms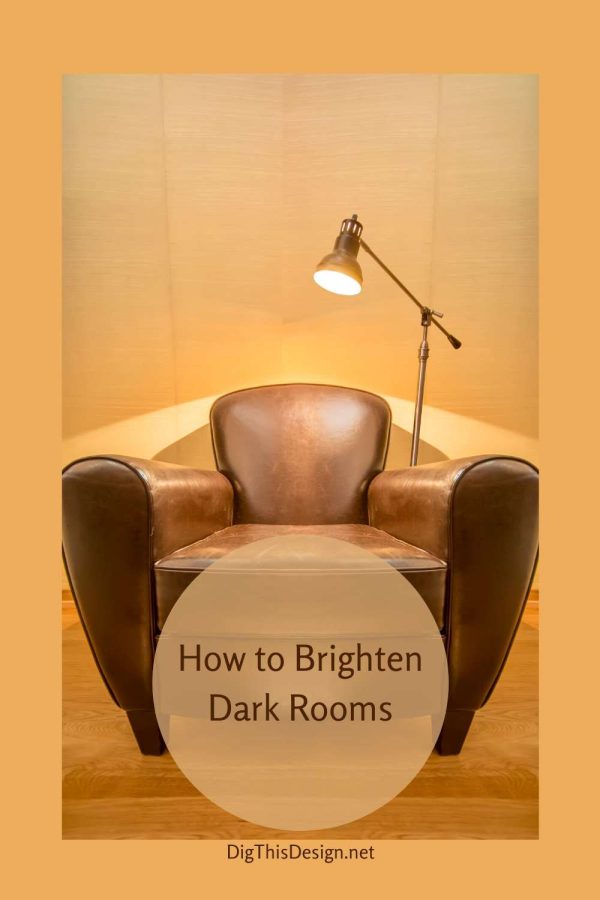 Check the Lighting
It might seem obvious that adding enough light to a room will brighten it. However, you might be overlooking easy modifications that you can make to your current lighting. Switching your current bulbs to the highest wattage possible and keeping the light glass clean will make all the difference. Do you have recessed lighting? You could consider installing LED high bay lighting if your ceilings are high enough. Installing the LED versions of your current bulbs will brighten any room dramatically. One advantage of LED lights is that they will cut down your energy bill.
Use White Paint
Although using white paint to brighten a dark room might seem like a no-brainer, you have to pick the right shade of white. Doing so is easier said than done. To ensure that you are selecting the right shade of white, try looking for a list of the most common whites that interior designers use.
Avoid Bulky, Dark Furniture
Do you have a big, bulky coffee table that is deep brown in color? You probably don't realize that it adds a lot of visual weight to your space. If you swap it out with a lighter-colored table with long legs, you'll be able to see the floor and the room will appear brighter. You could even consider buying a white marble table for increased brightness.
Choose Open Shelving 
Open shelves have a way of adding depth to dark rooms. Also, they feel less bulky than dark cabinets. If you want to try this look, you might need to edit decorative accessories, glassware, and other items that you have on display. A basket is a great way of increasing storage space without the visual clutter. If you are good with your hands, you can DIY your own open shelves to save money. However, if you do not have any experience with building shelves, you might want to consider hiring a professional.
Mirrors
A mirror can visually expand any room, and it also reflects lights, making spaces feel brighter and larger. You can create fake extra square footage by hanging mirrors the right way. For instance, you can face a mirror towards the light to add brightness to a room and give the impression of a bigger space.
Install Subway Tiles that Reflect Light
Linear and clean subway tiles usually have a glossy finish that reflects light, making a room seem larger than it actually is. If your bathroom or kitchen is dark, reflective subway tiles will work wonders in brightening the room. If you live in a rental space, you should consider the peel-and-stick variety because they aren't permanent.
Be More Minimalist
Clutter will only darken a room even more. To avoid this, you should get rid of everything that you do not need, or put it in storage. If you want to keep things out of sight without losing them, you could consider using labeled boxes. The less clutter and items in a room, the more open, spacious, and bright a room will feel.
Use Acrylic Furniture to Accent
If you have a room that is dark or small, you might want to consider acrylic furniture. It doesn't add a lot of visual weight, which means that it makes a room appear spacious and brighter. In a small space, acrylic furniture practically disappears, giving the impression of more space and increased brightness.
Images Courtesy of Canva.
Other Posts You Might Enjoy
Living Room Comfort; Light, Color, and Space
Creating Just The Right Mood Through lighting; Tips for Mood Lighting Your Room
5 Design Tips to Help a Small Room Appear Larger
A Blueprint For A Minimalist Bedroom: Create Your Own Oasis Of Calm
Share This Story, Choose Your Platform!