Your living room comfort is important, it's where you go at the end of a long day to relax. It is your main social space where you invite friends and family to gather and it should be inviting and comfortable. Sometimes, it only takes a few simple tweaks to have a living room that is conducive to these activities. Take a look at these few simple tips for making the most of out of your living space.
Simple Tips for Living Room Comfort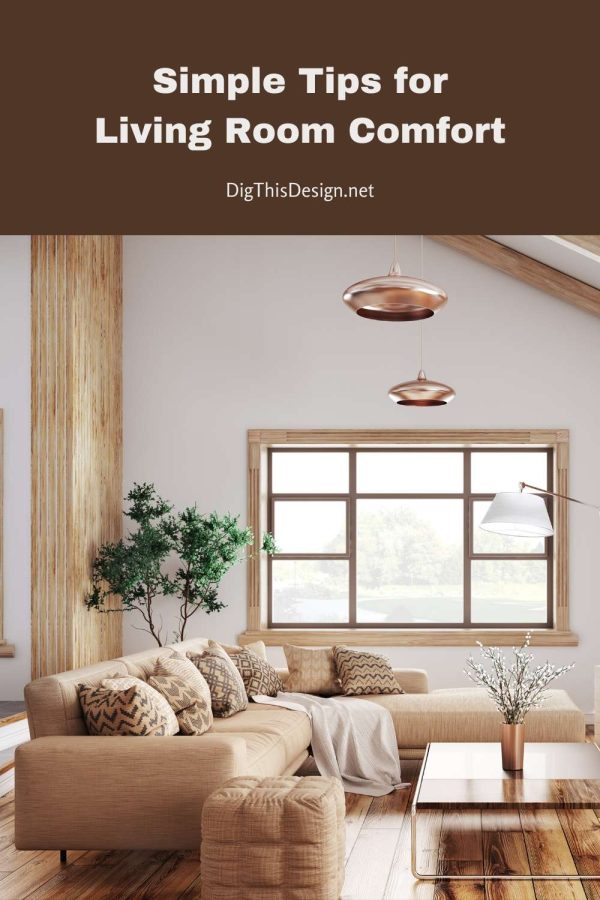 The Right color Scheme
The colors of a room have such a huge impact on its general ambiance and the way it makes you feel. A living room should be warm and be inviting. What is more important is the balance of color in the space. Too much of any one color can be suffocating. A neutral background with pops of color gives a nice balance to a living room.
Flooring has a Big Impact
Hard wooden flooring with a rug or two in the room gives off a timeless elegance, while also being very manageable to clean. If you want to divert people's attention to some of the other features in the room, simple colors underfoot will draw out the appearance of any artwork, lighting or unusual furniture you have dotted about. If you prefer something different to the traditional hardwood flooring, why not try porcelain tile or stone tile? Fleming Construction can help with the interior design of your room so that it checks all the right boxes.
Think About Your Focal Point
In the living room, most people choose a fireplace as a focal point. A fireplace can help create living room comfort by creating an ambient glow. Surrounding the fireplace, you can also choose an attractive mantelpiece which lends itself perfectly to displaying decor to pop color into the room. Obviously, in many people's living rooms the television draws attention, but you can also draw people to other features such as an attractive view or striking piece of art.
Arrange Furniture in a Social Way
As well as being a place to relax on your own, your living room also acts as one of the most social rooms in the house. Position your furniture so that it lends itself to conversation. Larger living rooms can have two social gathering spaces.
Inviting Lighting
During the day, it is nice to have big windows to invite as much natural light into the room as possible. When it starts to get darker, you want to have a few different light sources so you can adapt the lighting depending on the mood you are trying to create.
Images Courtesy of Canva.
Other posts you might enjoy:
Living Room Design – 5 Common Mistakes to Your Living Room
How to Design a Furniture Layout for a Large Living Room
Share This Story, Choose Your Platform!