Do you want a change in your living space? Something more modern, minimalist, and forward thinking in design? There are plenty of suggestions on various designs that inspire a contemporary living room.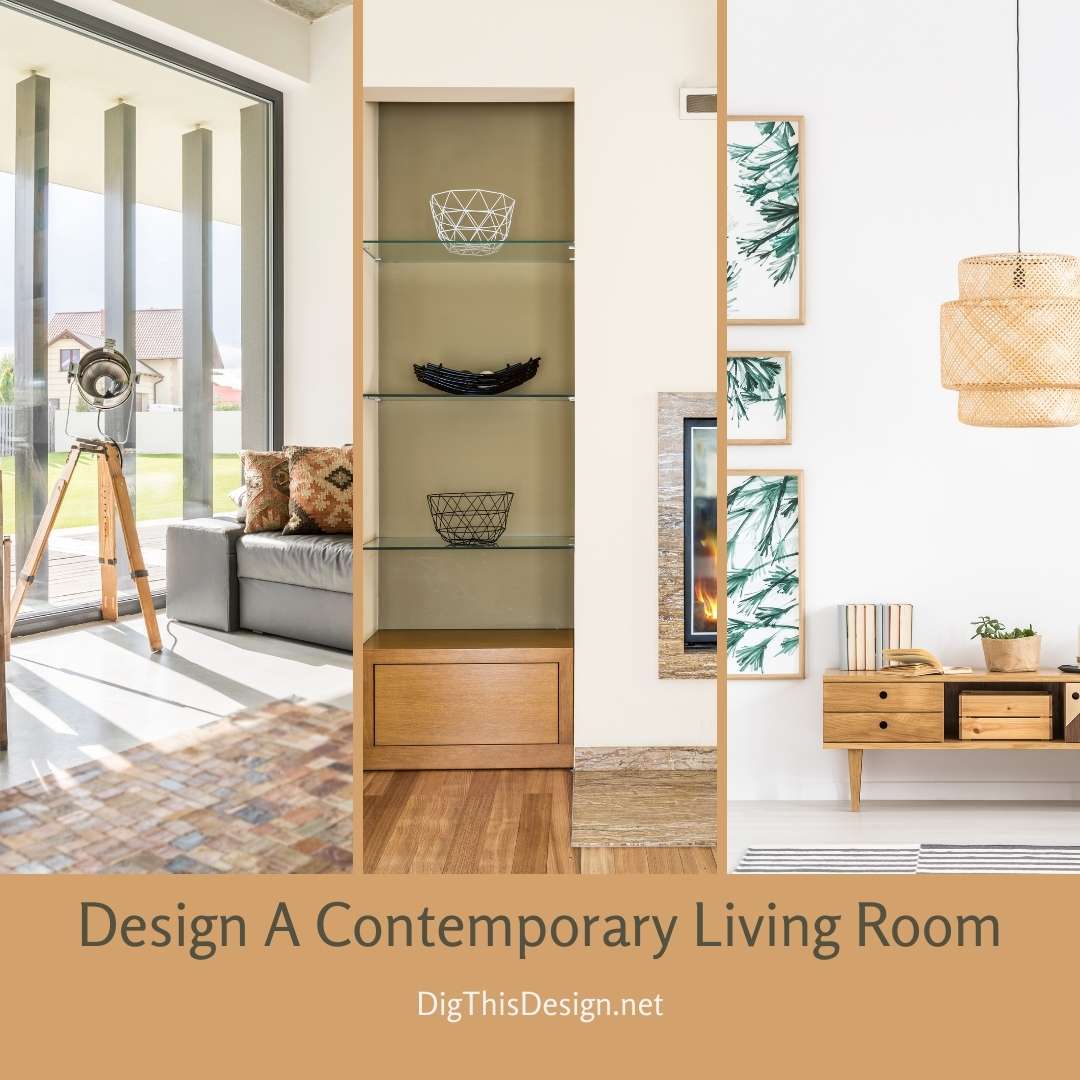 Big Space With Natural Light
A living room is not just a relaxing space that welcomes guests and visitors, it also serves as the focal point and acts as a showcase for the entire house. Windows allow that focal point to be enjoyed with natural light.
This contemporary living room sure gets all the light it needs from the windows that allow all the designs to shine as the centerpiece of this room. With such large windows, there are HVAC considerations to take into account. With Philadelphia Gas & Electric Heating and Air Conditioning, you get an experienced dealer, dependable products and more.
They may look simple, but super classy. The earth colors that were used in almost everything in the room complement one another, letting the magnificent two story window showcase the natural colors featured.
Minimalist Decor
In simple terms, the living room is the focal point of a home, and a place that will bring comfort and joy to all of its inhabitants. Contemporary luxury gives us the best of both worlds- the finest designing of space, furniture and materials made accessible to you for an opulent yet relaxed lifestyle. This gives every piece in the room its moment of reflection.
The simple living room furniture as seen in this photo is quite interesting because of the colors used to accent the white walls and floor. Each one plays a great role in the whole design concept to make each thing in the room look cohesive.
Mixing browns, beige, coffee and white always look great together, like the one in this picture. These earth tones are simple, but some of the few lavish accents make it contemporary yet beautiful.
Simplicity In Color And Furniture
One thing you should keep in mind if you want to create a contemporary living room design is simplicity, low furniture arrangements, modular sofas, abstract lighting sources, pedestal tables, and sleek sideboards are great examples.
It's amazing how some of these modern classic shapes can change the look of a room. The wood paneling on the ceiling and the stone fireplace classic, but the shape and design of the furniture and decor have created a contemporary vibe.
The simplistic colors forged, with strong accented colors combined exemplify beauty and class. In this example, we are able to see that which makes the modern furniture and decor stand out!
Images Courtesy of Canva.
Share This Story, Choose Your Platform!