If your small room or tiny home is making you feel claustrophobic, you may need a new design to get the feeling of space back. Sometimes, when your budget or your home's floorplan is limited, you have to be creative. Here are some design tips to help your rooms feel more spacious.
5 Design Tips to Make Small Spaces Appear Large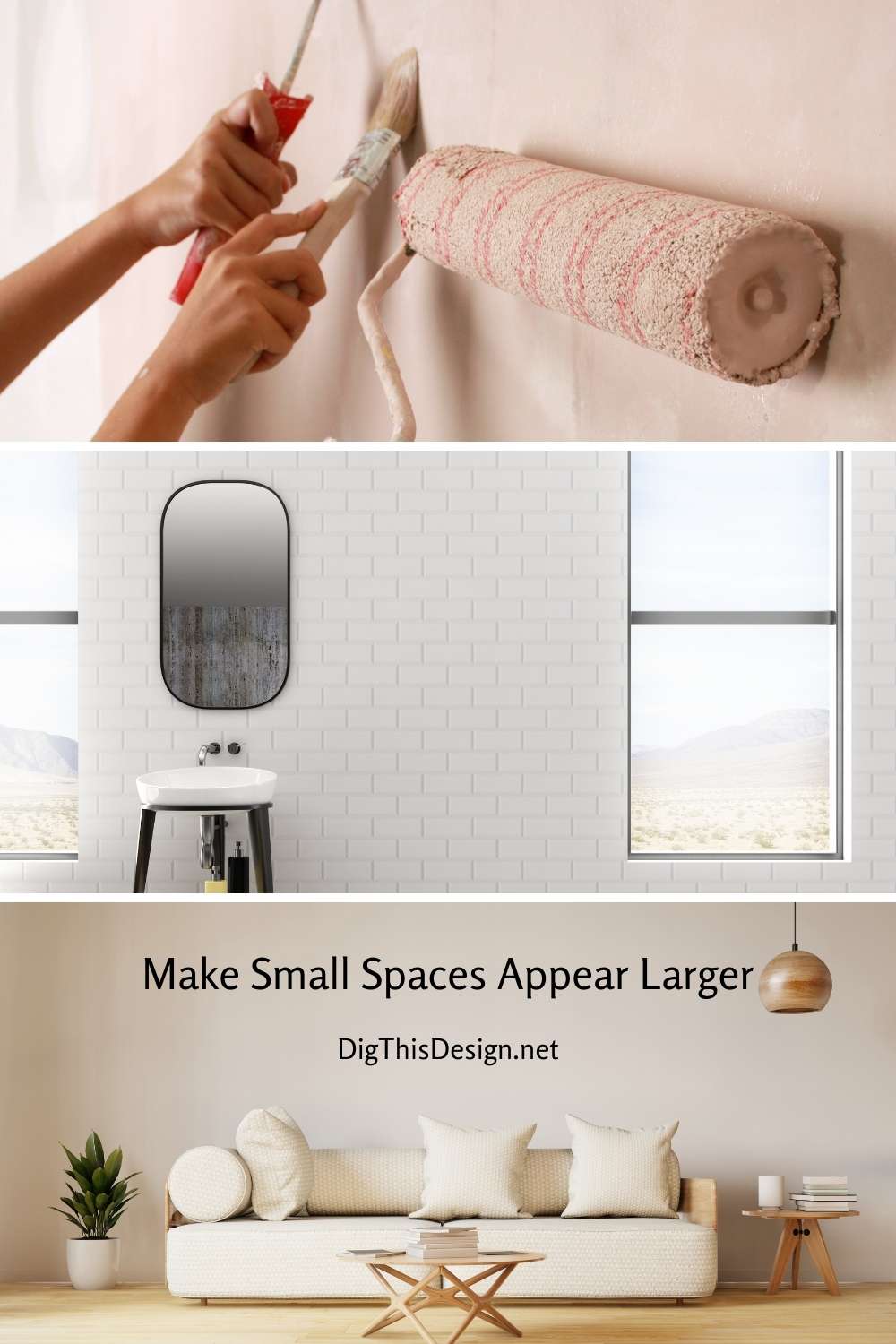 1. Paint the Walls Strategically
Paint is one inexpensive way to add some space to your room without actually paying for a pricey expansion. To make the room seem more spacious, paint with lighter colors. Colors you could use are white, light gray, beige, and ivory. If your walls and ceiling are all painted with lighter colors, it's a good idea to make sure your flooring is a lighter shade as well.
2. Lighten the Accessories
Next, it's time to focus on the accessories you have in a room. Avoid showcasing your collection of knick-knacks in your smallest rooms. This can give the appearance of clutter, and it will make your room seem crowded. Instead, focus on placing a small number of larger decorative accents throughout the room for a bigger impact. This way, you can still have accessories that you enjoy, but they won't make the room feel any smaller than it is.
3. Position Mirrors Around
Some interior designers try to create an illusion of space in smaller rooms. This makes it seem less cramped inside. One easy way you can do this is by creating a wall of mirrors on one side of a tiny room. You don't need to invest in a custom-made mirror that fills the entire space. Instead, use several different mirrors of various sizes to create your own special mirror space.
4. Try Smaller Furniture Pieces
Your furniture choices may be making your space look smaller than it actually is. Revamp your furniture design by swapping large, overbearing pieces with smaller, more delicate pieces. Try browsing the selection at Hudson Furniture to get some ideas for what would work best for your room.
5. Remove Fussy Window Coverings
The final way to bring in some space into a cramped room is to let light in. If your tiny room has a window or two, use the natural light to expand the area. Take off any heavy window coverings, such as shades, blinds, curtains, or drapes, and uncover the window space. This way, your room will instantly brighten with natural light, and it will appear to be larger than it is.
The challenge of working with a small physical space is to make it look larger and more open. That is where the above design tips will come in. It's important to pay attention to the type of furniture you choose, the paint colors, and your accessories to maximize your space, no matter how small the layout is.
Other Posts You Might Enjoy
Bring BIG Style to Your Small Spaces
Small Space Design – Clever Tips on Getting it Right!
Share This Story, Choose Your Platform!