While remodeling projects are usually a little daunting, there's no need for them to be frustrating. If you plan and prepare for the renovation job and make sure your end objectives are well defined, you'd have a more pleasant time working on the project. Do you see remodeling in your future? Then, we invite you to continue reading to learn some great tips for planning successful remodeling projects around your home.
11 Tips to Guide Your Through Successful Remodeling Projects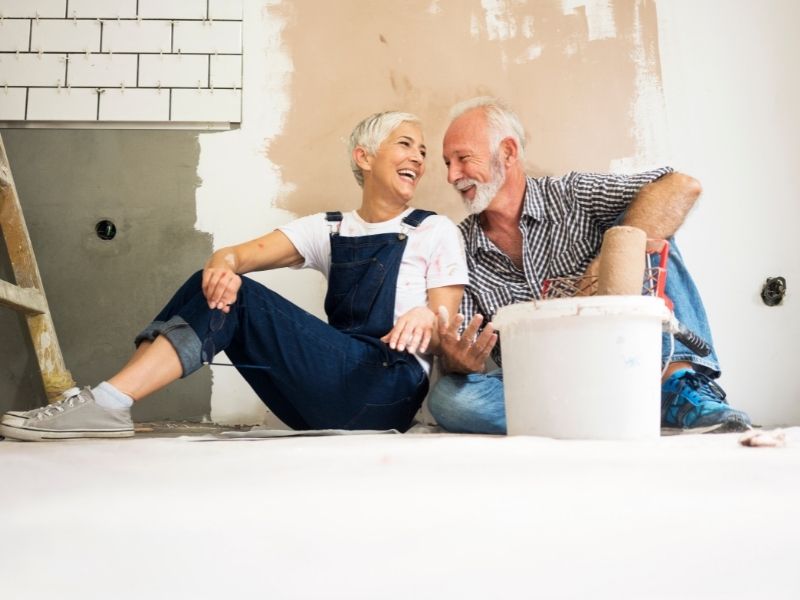 1. How to plan a remodeling project.
You may have visited construction websites like https://kimballconstruction.com/eugene-home-builders/ and others that inspired you to undertake the project since they make the tasks seem simple. However, if you have never renovated a house before, you may find the whole process overwhelming.
Before you begin working on a remodeling project, you need to set out a plan for it. A useful renovation plan is drawn up to serve as a reference throughout the construction process. The necessary elements for a great remodeling plan include finding the materials, finances, and contractors and knowing how to do the different tasks. 
Remodeling requires time, resources, and a great deal of effort. However, adequate preparation is essential if you want to achieve exceptional outcomes and a smooth construction process. Keep reading to know how to plan for a successful renovation project.
2. Determine your budget.
Money is a critical factor in determining the success of any remodeling job, so it should be prioritized accordingly. Before undertaking the work it's necessary to decide how much you want to invest.
Set clear objectives for your renovation job and plan an appropriate budget. Your goals determine how much you're willing to spend. Do you have the intention of raising the price of your property, or are you doing it for aesthetic reasons only? 
Regardless of the size of your project, establish an anticipated cost and be ready to make adjustments. When you have the funds and have established a budget, you may begin the remodeling process.
In any case, the following are a few financial suggestions for a renovation job:
Compute the total cost of your house after the modifications and ensure the money is focused on the most significant improvements.
Prioritize expenses for structural improvements over costs for appearances.
Allocate 10% to 20% of your entire budget for unanticipated expenses.
When it comes to materials, strike a balance between high end and low end.
Spend your money wisely and obtain the greatest deal you can.
Also, bear in mind it's often worthwhile to pay more to achieve a greater outcome. Spending extra for a better quality of service may also guarantee that the entire remodeling project runs efficiently.
3. Do some research.
This is the enjoyable phase of the process since you get to browse ideas on the internet for inspiration for your remodeling work. It's also a good idea to talk to colleagues, relatives, and neighbors about their renovation projects to learn what they know. 
However, keep your budget in mind since there are plenty of ideas to tempt you. But remember, remodeling concepts are to inspire the outcome, not the remodeling technique itself. 
Even if you discover what you like, you may attain the results you desire, some of which are more affordable. Therefore, make a list of the concepts you desire that fit your budget.
4. Choose your contractor.
One of the biggest blunders people make when undertaking remodeling work is contacting any contractor and negotiating a contract without bothering to verify their credentials or doing background checks. Unfortunately, these individuals typically face more letdowns than successes.
You can prevent this from happening to you by doing thorough research before choosing a contractor. Get acquainted with the leading local contractors that have a history of quality and service. Consult your friends and relatives to know who they employed to manage their renovation work and how their service was.
Don't be content with just reading customer testimonials provided by the contractor. Look for real consumers who can tell you about their own experiences and respond to queries you may have. It'd also help to request the contractors to provide photos of their past work.
You could also check out some of the candidate's existing projects before choosing a remodeling contractor. then, you get a deeper understanding of their professionalism and work ethic. Also, assess how effectively the remodeling team cooperates to guarantee they can collaborate with you closely.
You may also examine their internet presence (reviews, website, and social media) and determine if their prices are fair while delivering high-quality outcomes. Rather than being swayed by the cheap rates construction workers advertise, try to research to see if they can be relied upon for your specific job. 
5. Check your calendar and make a timeline.
There's no such thing as a perfect time to plan a home remodel. However, some seasons may be preferable to others. For instance, summertime might be better if there's less rain. You can also consider the weather when planning or setting your project schedule. Check out weather predictions and schedule your project based on the season. 
When you have a specific end date in mind, you must develop a timeline. Your contractor helps you determine the amount of time needed to complete each stage of the process. Decide which aspects you want to finish first and what can be done simultaneously with other project areas.
Leave enough time for the shipment and delivery of supplies and set a period for site preparation. Also, allow for a few additional days when choosing a completion date for the project to account for any potential problems. To minimize interruptions to your schedule, see what you can do to organize your remodeling around it.
6. Make a master list.
Make a comprehensive list of things for the job to ensure the greatest chance of success. This method also helps you in the budgeting process. It's a good idea to divide the list into things you already have and those you need to buy. Creating a list may help you determine which ones you can rent instead of purchase to save money when it comes to tools.
It's also important to make a note of everything and preserve any relevant documentation for security purposes. By doing this, you may hold your contractor responsible in case they deviate from the terms agreed upon. Additionally, if you have documented all information, you may monitor your strategic plan throughout the duration of the project.
7. Get permits.
While many homeowners regard getting a construction permit as an extra hassle that holds back the remodeling work, permits are a must in the process. In fact, failure to obtain them may bring you fines and fees.
Building permits are required to guarantee that your home remodeling job complies with structural standards. In some places, code inspectors have the authority to order you to stop non-compliant construction. Therefore, it's always smart to plan ahead and guarantee all permit requirements are met.
8. Identify a place to stay during the remodeling.
Remodeling is, without a doubt, exciting. However, there could also be frustrations caused by unforeseen problems and setbacks while living in the home during the remodel.
If necessary, choose where you're going to stay throughout the remodeling process. You can live with a family member or go on a vacation. However, if you opt to stay in your house, you must make adjustments to your lifestyle to accommodate the ongoing construction.
9. Choose A Kitchen Space
You also need to construct a makeshift kitchen if you're going to stay at home while your regular kitchen is under remodeling. For convenience, install a portable kitchen somewhere else than the building site. It's easy to prepare easy meals with a fridge and microwave oven, so make sure to have these in your kitchen area.
10. Prepare your family for the changes.
Remodeling may be a dirty and noisy process, so ensure your family is ready. Place kid safety gates and keep sharp instruments out of reach of inquisitive toddlers. This is critical, even more so during off-hours, when there may be little monitoring in the renovation zone.
Aside from your kids' safety, also be sure to remember the welfare and protection of your pets. This may require having a friend or relative look after them while the majority of the job is completed, especially since the doors are open to allow for the entrance of equipment and supplies.
11. Do not rush.
While wanting to make progress on your goal is reasonable, hurrying it isn't. Think carefully about what you like to get out of your renovation since it'd impact your property for years to come. If you hurry the planning phase and then change your mind, you may end up spending more energy and resources than you anticipated.
In conclusion.
It's natural to feel overwhelmed when embarking on a remodeling project. There's the money to consider, the design to think about, the supplies to procure, and many other things to decide on. It's difficult to get started. However, if you have a strategy in place to guide you through each step, you'd breeze through it and have a successful remodeling project.
If you have any questions or suggestions, we always love to hear from you in the comments below. Also below are links to more fantastic articles about ALL things DESIGN for your home or business.
Images Courtesy of Canva.
Other Posts You Might Enjoy:
13 Signs Your Bathroom Needs A Remodel
2 Reasons to Insist on Professional Kitchen Equipment for Your Remodel
Remodeling on a Budget • Tips to Create a Dream Living Space
Share This Story, Choose Your Platform!