A home remodeling project is something every homeowner might need to invest in more than once. For example, you might want to remodel when you move into a house because nothing matters more than owning a property that matches your expectations and needs. Or, perhaps you want to remodel to revamp the look and feel of your home after some years. Either way, you can do your remodeling on a budget with strategic thinking about timing, design, and materials. For example, simple ideas like installing wall sconces instead of recessed lights or choosing ceramic tiles rather than wooden flooring cut costs significantly. Of course, you don't have to be a design and architecture professional to nail the right options. Just follow these tips, and you can create a dream living space by remodeling on a budget. 
Create Your Dream Living Space by Remodeling on a Budget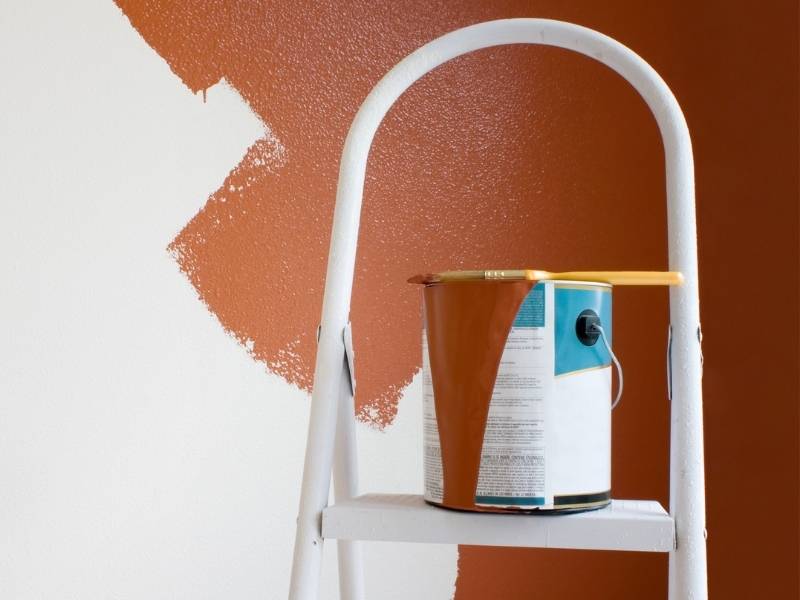 ⎆ Start by carefully planning a budget.
The biggest mistake homeowners make is to dive into the project without planning a budget. It's easy to feel enthusiastic when you buy a new house and have a move in date in mind. Similarly, you may be eager to start when you have a home makeover in mind. However, you must start by developing a realistic budget. 
Decide whether you want to dip into your savings or get a home improvement loan. Make sure that you are comfortable with spending the amount you expect. Budgeting requires professional expertise, so check with a designer and contractor to get a realistic plan. Even as you prepare a budget, leave margins because unexpected surprises may crop up at places you least expect. 
⎆ Consider long-term costs of each new feature.
It may be tempting to add a trendy feature to your living space, but you must also consider the long-term costs of the addition. The long-term cost is often related to the durability, maintenance, and upkeep of the feature you choose. For example, if you want a fresh coat of paint for the home's exterior, choosing the weatherproof option is an excellent idea.
You may have to spend a little extra today, but the choice can bring savings in the long run. As the paint stays fresh season after season, you can expect it to last for years. It saves money and cuts down the hassle of calling painting professionals time and again. Opt for washable paint finishes indoors and pick durable materials for flooring, countertops, tiles, fittings, and fixtures. 
⎆ Focus on efficiency, not size, for the best results. 
When you think about home improvement, it is easy to look for bigger spaces. A bigger kitchen is desirable, while you will want to have a more spacious living room to entertain your guests. Nobody minds an extra room in the house as you can use it as a guest room or play area for the kids. A larger deck means you can host summer parties outdoors. While bigger and more always sounds enticing, it isn't great from a budgeting perspective. If you want to save on the remodeling project, focus on efficiency rather than size. 
If you want to increase the floor area of the kitchen or living room, demolition will be needed. Adding an extra room or deck space means you have to invest in construction. Both can cost a bomb and topple your budget. Doing more with the existing space is a smarter idea. You can have more storage cabinets in the kitchen to add functionality. An open floor plan for your living room creates an illusion of spaciousness. Look for ideas that enhance the utility of the existing space.
⎆ Hire professionals to do the remodeling.
You may want to DIY home improvements to save a hefty sum and do your bit to create a dream living space. But you must handle only the jobs you're confident about managing on your own. Trying something on a whim isn't a great idea because you may end up making mistakes and wasting money. Don't cringe at the expense of hiring a professional where you need to because you can save in the long run with the right decisions under their guidance.
For example, hiring an appraiser is a good idea if you want to perform a feasibility study of the project. They can help you to measure square feet accurately, which can be tricky if you try on your own. An appraiser also analyzes your property and guides you about the best renovation choices, including the areas you should pick and leave. These decisions save money and add to your home's value. 
⎆ Look for low-cost alternatives for remodeling on a budget. 
There's always a smarter way of doing things, and you end up saving money by opting for the better alternative. Follow this rule for your home remodeling project to economize the job at hand. For example, cutting a hole in the living room may not be the best way to light it up. The job can be a massive burden on your wallet as it involves demolition. You will also need to get a carpenter for framing and fitting. A paint job will be needed to finish the project.
Thankfully, you can look for a less invasive and budget-friendly alternative to add more natural light to the area. Rearranging the furniture will help if big pieces are blocking the light. Picking lighter shades for the walls, furniture, and furnishings can make all the difference. You can install a couple of lamps around the room to light it up without spending a fortune. Always compare options and settle for the one that offers more benefits and costs lesser. 
⎆ Choose the right time of year for your project.
Surprisingly, the timing of the remodeling project can also influence the costs. Choosing the right time can help you do it without burning a hole in your wallet. Avoid scheduling the renovation project in the summers and near the holidays. These are the peak times for contractors, as they have plenty of projects running and offers in the pipeline. It means that you have fewer chances of striking a deal or bargain with them.
Similarly, designers and architects are also likely to hike their service prices during the premium time. Labor is scarcer, suppliers tend to be busier, and deliveries slower, making projects vulnerable to delays and high costs. The lean period is the best time to hire experts because they are often free and happy to give discounts just to secure new projects. You may also get discounts on materials. 
⎆ Look for sales on supplies and materials for remodeling on a budget.
Apart from timing the project right, you can also look for deals on supplies to take a more cost-conscious approach to home remodeling. Fortunately, there is more than one way to secure the best prices for materials and supplies. Choosing to buy in the off-season gets you on the right track, though it will only work if you pick the apt timing. But you can find other ways to save during the peak seasons.
Check out local thrift stores because they always spend at lower prices as compared to other stores. Get material estimates from the contractor and buy in bulk to get hefty discounts. Buying small quantities often deprives you of discounts and elevates the cost of delivery of materials. You can also find store websites online and compare to find the best prices nearby. Tapping the contacts of your contractor can also help you secure savings on materials and supplies. 
⎆ Cut down costs on kitchen and bathroom makeovers.
Kitchen and bathroom makeovers are perhaps the most expensive areas when it comes to home remodeling. But a little smart thinking can help you cut down the costs of renovation to a significant extent. Keep the layout the same because changing it will require a lot of work on plumbing and electrical fittings. Opening up flooring and walls can bring up more issues that can increase the cost and timelines of the project. 
Refinishing rather than replacing fittings is another good idea to fit the project into budget. You can try it on bathtubs, sinks, and basins and secure considerable savings for the project. Similarly, you can upgrade the kitchen countertops, backsplash, and accessories and give it a new look and feel on a budget. Work on areas that need to be replaced, and only refresh the rest with a coat of paint. 
Here's to remodeling on a budget for your dream home.
Home remodeling need not be as difficult as you imagine. A good understanding of design and architecture gives you a great start, while a trustworthy contractor can do the rest. Always discuss the costs and timelines before you start because it helps you plan and budget smarter while preventing hidden costs and unwanted surprises. A strategic approach from start to end sets you up for success without pressing your budget. Follow these tips, and you are good to go! If you have any questions or suggestions, we always love to hear from you in the comments below. Also below are links that will take you to more fantastic articles about ALL things DESIGN for your home or business.
Other Posts You Might Enjoy:
5 Home Improvement and Remodeling Ideas to Boost Your Home Value
What to Do for a Budget-Friendly Kitchen Remodel
5 Often Overlooked Details of Kitchen Remodeling
Share This Story, Choose Your Platform!