There are different ways on how to give your pool a "wow" factor that will surely make it look amazing, especially for summer. Consider pool remodeling to spice things up in your backyard. Here are some tips on how to remodel your pool so it can be stunning like never before.
Pool Remodeling • 5 Steps to Wow
Switch Up Your Pool Fencing
An easy way to remodel your pool area is to update your pool fencing. An outdated pool fence lessens its appeal and overall value. If you currently don't have a pool fence, this is also something that you must consider for safety reasons, especially when you have kids or when family or friends often bring in their little ones to enjoy your pool. I recommend that you do internet searches such as pool supplies near me or pool fencing services to check suppliers in your area.
Here are some tips before switching up your pool fences:
Check your local government for current regulations before you install or change pool fences.
Ensure that you're complying with standards for height and other measurements.
Be certain that the gate design and locking mechanism meet safety requirements.
Frameless glass pool fencing is increasingly popular because it looks elegant besides being safe.
Use Glow in the Dark Tiles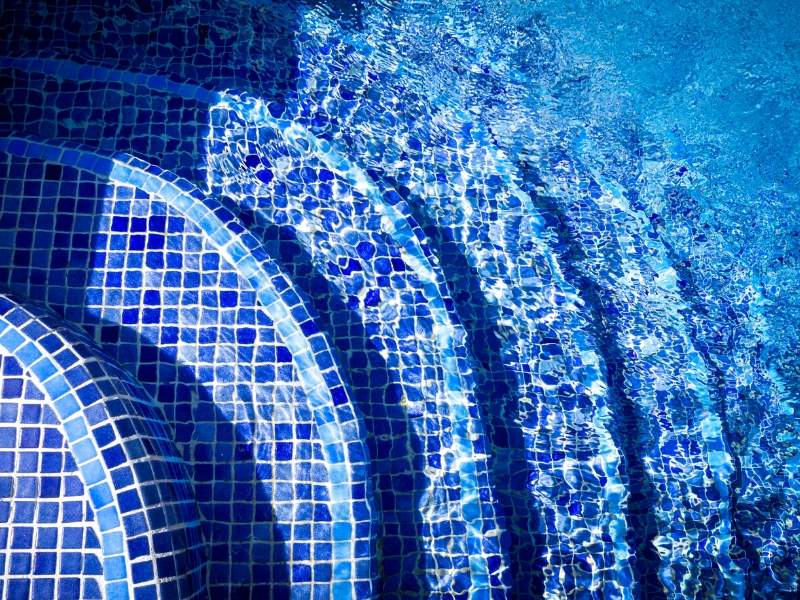 Glow-in-the-dark tiles are now available in most market places. These tiles add to your pool's uniqueness and when you turn out other lights, these tiles make you feel like you're swimming in a galaxy of stars! In addition to aesthetics, it might also serve as a source of lighting, depending on the extent of the installation.
Some other benefits of glow in the dark pool tiles:
You can choose the design you want – if it's a pattern, a mosaic, just borders, and so on.
It's cost-efficient. There's no need for wires or to install anything else besides these tiles with a special coating.
It's energy-efficient. Depending on the sun exposure it gets during the day, the tiles can glow for 6-8 hours.
Consider a Natural Pool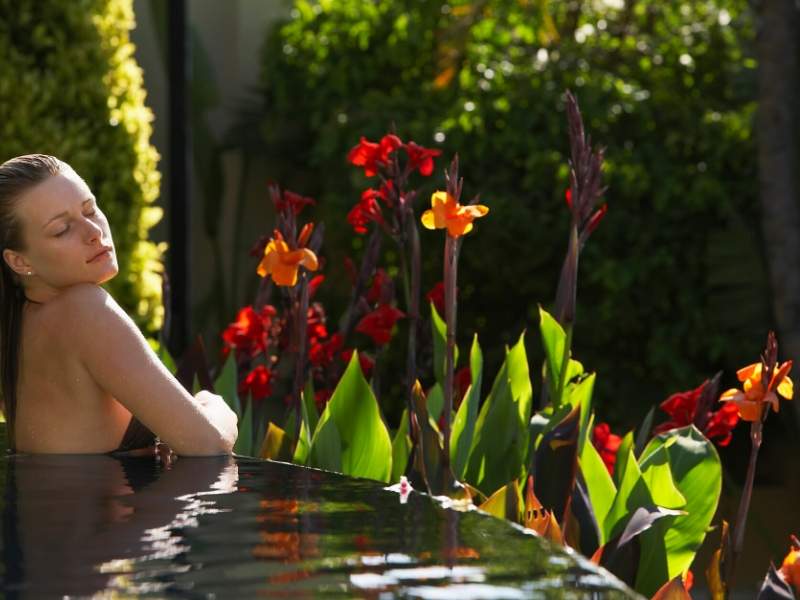 A natural pool is a swimming pool with biological filters and plants rooted hydroponically in the system to clean the water. Natural pools can create a more authentic feel of being in nature, almost like swimming in a pond, only cleaner and without harsh chemicals. This style of swimming pool also appeals to those who seek more relaxation and a shift of ambiance.
There are definitely pros and cons for a natural pool which are important to learn. For example, it may lower your maintenance costs, but it might not give the blue color that you get from traditional pools.
Other factors to consider before switching to a natural pool are:
Your pool area. More space is needed for natural ponds compared to traditional pools.
The regeneration zone. This is the area for semi-aquatic and aquatic plants to be planted and grown.
The pump chamber.
The draining ditch.
The extent of work and cost needed to convert from a traditional to a natural pool.
Add a Spillover Spa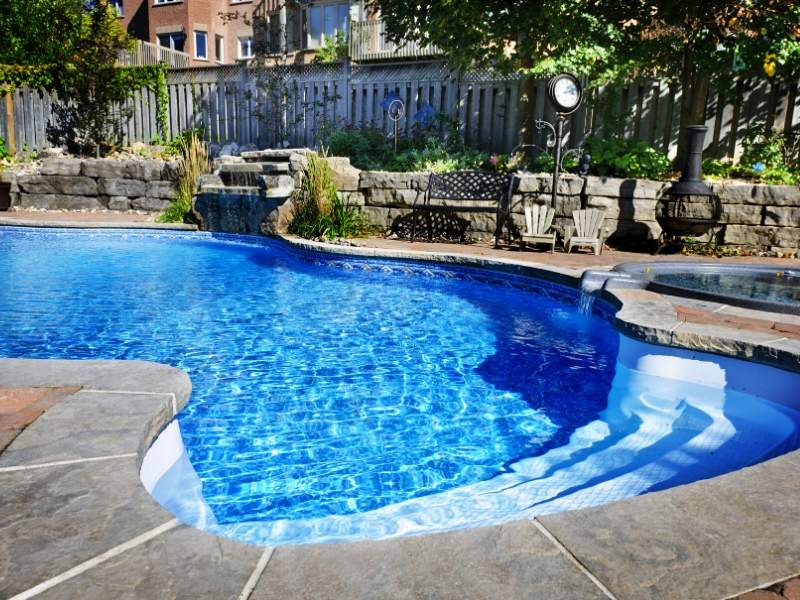 A spa is fantastic for relaxation and combats stress. Adding this feature during a pool remodeling is definitely a good idea for in-ground pools. With an attached spa, the existing pool water circulation system is used. Then, you add lighting and your choice of features like air blowers, or spa jets.
Like any other feature, it's best that you do some research and consider the following features:
Spa use. Some want a spa for relaxation, but others prioritize it to relieve pain from chronic illness.
Compare a spa to portable hot tubs which are more flexible, if that's what you're looking for.
Operational and maintenance costs of a spa.
Location and design. The spa should be incorporated with the pool to achieve the "wow" factor.
Install Wow Waterfalls
The sight and sound of waterfalls can give your backyard pool a fresh outdoor feel. It can be calming when you sit on your pool deck after a long day. At the same time, it's a fun way to keep the water moving in your pool. There are various kinds of waterfalls that you can install, from styles to the types of stones you want to use, installations, and more.
A few waterfall examples are as follows:
Rockface – where real or faux boulders are used to create a more natural waterfalls look.
Water curtain – produces straight, and curtain-like streams of water.
Rainforest – mimics the sound of real rainforest rain.
Arch pool – produces an elegant, streamline, arch waterfall.
A swimming pool adds value to your home and remodeling it to become more stunning will increase its worth. Use the five tips above to get the pool that you, your family, and even friends, will always want to use. Don't forget to do your research, calculate the costs, and look for a reputable swimming pool service company like pool builders Austin.
Other Posts You Might Enjoy:
A Natural Swimming Pool, the Pros and Cons
Above Ground Pool – 5 Reasons to Consider Owning One
Hiring a Pool Contractor; 5 Things to Consider
Share This Story, Choose Your Platform!