Looking through an interior design magazine makes any homeowner yearn to have the same magazine-worthy setting in at least one room of their house. However, house cleaning is an endless cycle for the family. It may be the windows today and the refrigerator tomorrow.
Then we have the areas that need daily attention, like the floors and the kitchen. As people get busier, the time allotted for house cleaning diminishes; and this is why the cleaning industry was established. 
The Brilliance of Professional House Cleaning Services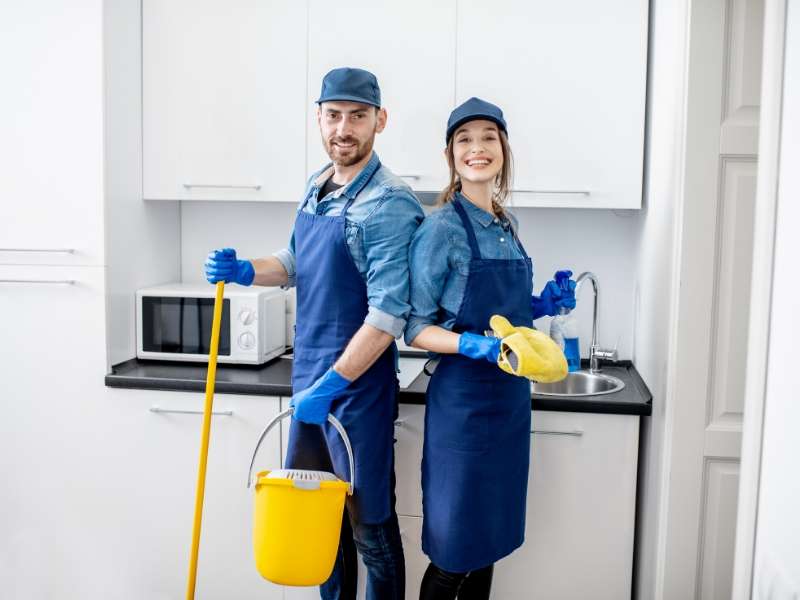 The Cleaning Industry Demographics
In 2015, the industry was estimated at 875,000 businesses, with over 3.5 million employees offering services ranging from residential, commercial janitorial, specialty or laundry cleaning. Moreover, this segment will grow by 6% by 2020. That's because many families have more spending power and less time for cleaning. 
The Benefits of Cleanliness
When a home is clean, it provides multiple benefits that are easy to overlook. These might include any or all of the following benefits.
⎆ Health
A clean and dust-free home keeps allergies, unwanted bacteria, and other health issues at bay.
⎆ Safety
Aside from ensuring everyone's health, a clean house also keeps everyone safe. That's because there are fewer accidents when everything is clean and in its place.
⎆ Sanity
When your home is clean and everything is in its place, that brings a sense of calmness and serenity that improves mental health.
⎆ Time-savings
Knowing that things are in their place and clean for all to use saves time and frustration.
⎆ Design Preservation
Keeping a house clean is also the best way to maintain the condition and function of furniture, appliances, equipment, and the house as a whole.
Getting in Touch with the Professionals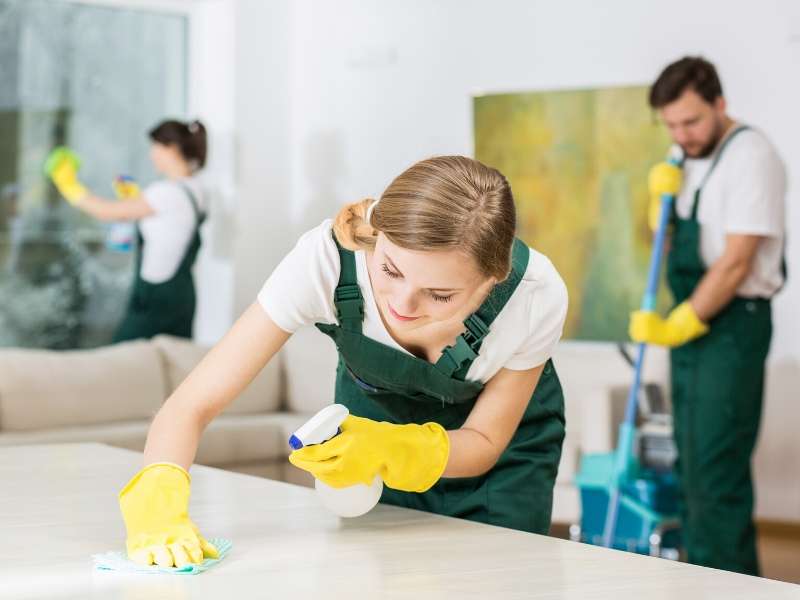 When contacting house cleaners, it is always wise to do some research on the company. Moreover, homeowners want to know that they are opening the doors of their residence to someone trustworthy, dependable, and professional. 
⎆ Use Online Resources
There are many sources online, from blogs to interior design catalogs, that post details or links to house cleaning companies. When a potential client visits a cleaner's website, they should be able to see the company's services, pricing structure, and contact information.
According to a house cleaning service in Virginia Beach, typical house cleaning services include:
Furniture cleaning – a complete dusting and wiping of furniture from all sides and angles
Kitchen cleaning – this includes the scrubbing of countertops, scouring of sinks, and general cleaning of kitchen appliances and cabinets
Bathroom cleaning – a complete sanitization and scouring of lavatories, toilet bowls, showers and bathtubs, tiles, walls, and mirrors
Carpet vacuuming – provides a deep clean on carpets, which is challenging without the proper tools
Tailored cleaning – a more customized breakdown of services required which could include needs for a special occasion
House cleaning companies often face cut-throat competition in acquiring clients who would use their services. In fact, many potential customers will look at experience and years in operation on top of capabilities when deciding on which company to hire. Because of this, house cleaning companies often push for heightened and widened public relations and online visibility.
Whether it's a blog about interior design or an Instagram influencer's post about her pet's carpet mishap, house cleaning companies strive to establish their online presence to grow their client base. Fortunately, today's online audience is hungry for news and various types of information, especially when it comes to clean living.
5 Life Hacks To Help You Save Money On Clothes
Forever Fresh: How to Keep Your Flowers Fresh for as Long as Possible
4 Features The Best Cordless Drill Should Have
Share This Story, Choose Your Platform!