Moving into a new home means an exciting new chapter in your life. However, before you unpack is the perfect time for deep cleaning your new home. After all, you never know what might be lurking hidden under the refrigerator or under the carpeting. If nothing else, it gives you peace of mind that your family is moving into a nice, clean home.
If you'd like some great tips on how to accomplish this task while moving, keep reading to learn how.
Deep Cleaning Your New Home Before Moving In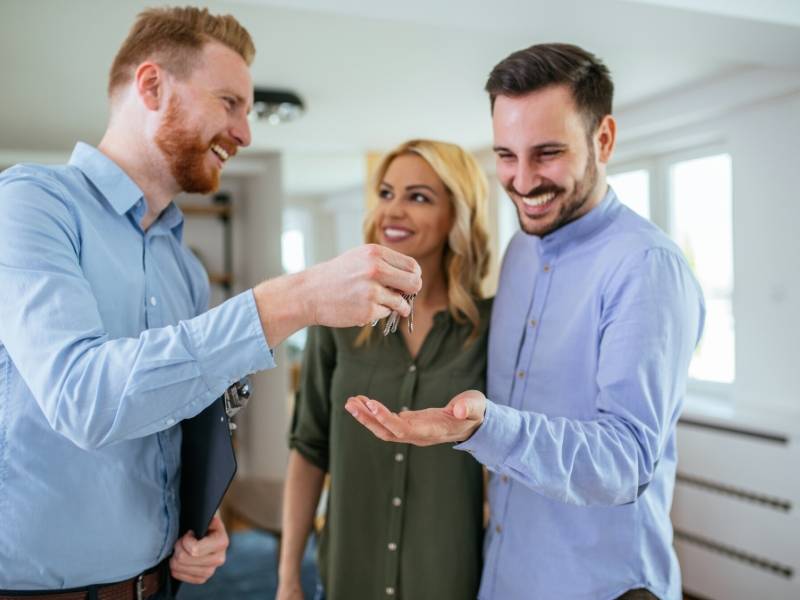 Clear the Left-over Clutter
Before you move in, there might be leftover garbage and broken furniture from the previous owners of the home. You could throw it in the back yard and decide to deal with it later, but it's not going anywhere, is it?. Instead, dispose of any garbage now to give yourself a clean slate for moving in your family and belongings.
Clean the Carpets
Once the movers bring your furniture into the home, cleaning your carpets and flooring becomes more difficult. Before that happens, rent a carpet shampooer and give them a thorough clean. You might be surprised at how much leftover grime actually comes out.
While you're cleaning, look for rodent droppings. This is evidence of nesting or damage around your skirting board. Properties that have been empty a long time can be attractive to rodents and other invaders, so you may need to look for pest control in Oklahoma City before you move in.
Make a Checklist for Each Room
Many professional cleaners use checklists to ensure all their work is done thoroughly and so they don't forget anything. Luckily, there are plenty of deep clean checklists online. So, even if you're not an enthusiastic cleaner, you have a guideline that helps your job go smoothly.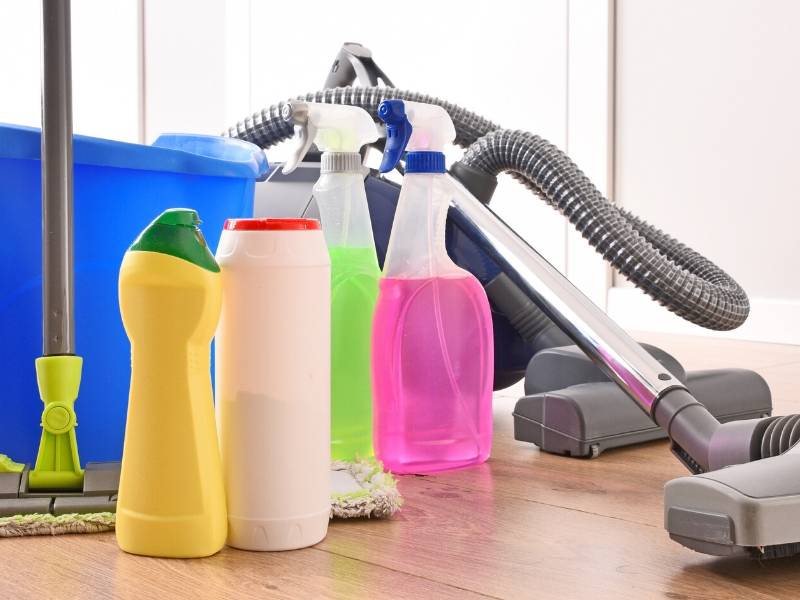 Stock Up on Supplies
Keep a clearly labeled box to one side for your cleaning supplies, so you can avoid them getting lost in the move. Your supplies should include:
Bleach
Broom and mop
Cleaning cloths
Dish soap
Oven cleaner
Rubber gloves
Steel wool
White vinegar
If the house is in a really dirty state, you may need to do things like washing the walls, so get a couple of buckets, one for clean and one for dirty water. These simple buckets will make your life easier.
Focus on the Kitchen and Bathroom
While living room messiness is not as big of a concern, kitchens and bathrooms can be full of harmful bacteria. If you're working against the clock, tackle these rooms first so at least your family can make food and use a clean bathroom immediately after move-in.
Designate Time Before the Movers Arrive
Many people are so eager to get their keys, they pick them up from the realtor on the way to the house, with the movers following close behind. However, movers work on the clock and won't be willing to stand around waiting while you are deep cleaning your new home. In fact, it might entail paying them overtime. Ouch!
So, as you can see, it's a good idea to begin cleaning your new home as soon as you get the keys. However, if you're moving long-distance, a good option is to direct the movers to park the truck at a pre-designated storage space. Then, rent a motel room for your family until you're comfortable enough with the cleanliness of your new home for move-in.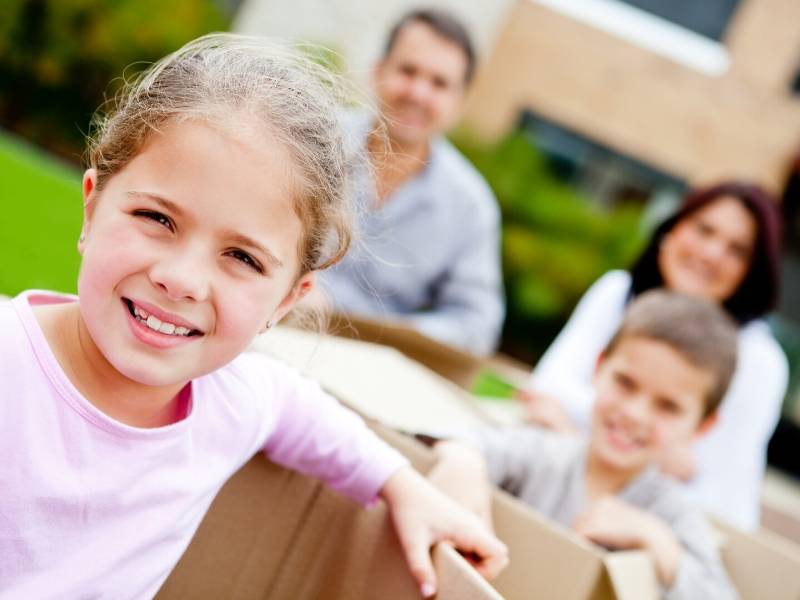 When you move into a new house, it can be disconcerting and uncomfortable when there's evidence of the previous owners about, from their scent to clutter left behind. Therefore, take some time to do a deep clean. Then, you, your family and guests will confidently and comfortably enjoy your new home.
If you have any tips to add to this about cleaning your new home, we'd love to hear from you in the comments below. You will also find some other great cleaning tips in the links below.
All Images by Canva.
Other Posts You Might Enjoy:
5-Point Checklist for Deep-Cleaning Your Home
4 Tried & True Ways to Take the Work Out of Cleaning
6 Benefits of Hiring Professional Carpet Cleaning Services
Share This Story, Choose Your Platform!