Many of us will think of spring as a great time to declutter our homes and give it that real deep clean. While I have to agree that Spring cleaning is a must, I also want to explain why spring isn't the only perfect opportunity for this kind of thing. Think about it, with only days leading up to Christmas and a new year looming, why wouldn't you want to have a clean home ready to enjoy all the festivities ahead. Winter happens to be an excellent opportunity to get your home in order, especially as we spend more at home at this time of year. So I thought I'd share some of the easy ways and big advantages you can experience by giving your home that winter clean.
Why Spring Cleaning Starting in Winter Might Be a Good Idea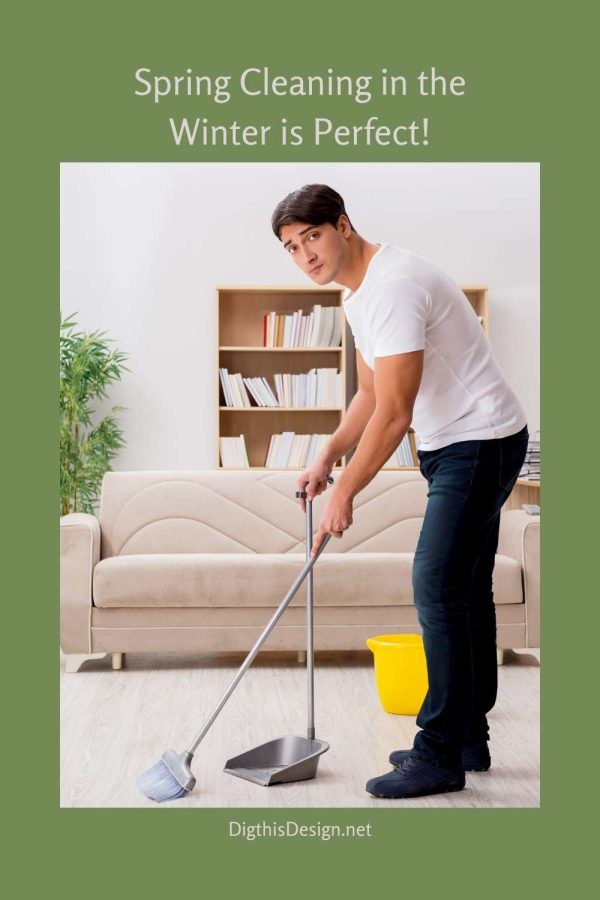 Start the Decluttering Process
Clutter, you can either love it or hate it, but I bet most of us would admit that our homes have more stuff in them than we need. However, with Christmas clutter, it's only going to get worse. Think of all the things you will accumulate over the next few weeks ahead, not to mention the increase of drinks and food in your home. Now spells the perfect chance to declutter those cabinets and drawers. You won't believe the difference it can make and it will decrease your spring cleaning efforts.
Make it FUN!
Every New Year, my family and I do a cleaning up and putting away of all the holiday decorations, getting our house ready for the New Year ahead. I turn it into a smudging party with the kids where we burn sage and remove any negativity from each room, leaving a beautiful earthy smell behind.
Hire a Cleaning Service to Help
Who says a spring clean or winter cleanse needs to be done ourselves? There is no rulebook on the matter. But yet many women can feel ashamed of calling in a cleaning service to either deep clean their homes or even maintain it on a weekly basis. However, more people are seeing the benefit that maid services can provide. If you have a full-on cleansing scheduled, then take some of the pressure away.
How to Keep it Clean for Spring
Put a cleaning schedule in place. Finally, if you do struggle to maintain your home once you have it in order then why not introduce a cleaning schedule? This will help you retain the level of cleanliness in your home in small manageable jobs each day. As it is the start of a new year soon, it seems like the perfect opportunity to introduce one into your home.
Share your cleaning strategy with us. Just leave a comment to share with our readers.
Images Courtesy of Canva.
Other posts you might enjoy:
A Self-Cleaning Toilet; It's Even Better Than a Self-Driving Car!
Patricia's Tips on Cleaning White Italian Leather Stools
5 Spring Cleaning Inspiration Tips
Share This Story, Choose Your Platform!