A Self-Cleaning Toilet; It's Even Better Than a Self-Driving Car!

A great technology is one that makes life simpler and what better than a self-cleaning toilet? The New ActiClean Toilet from American Standard is one such technology. Every day I am blown away by the advances in technology like the self-driving car by BMW but, nothing excites me more than a toilet that cleans itself!
The New Self-Cleaning Toilet by American Standard
You would expect it to look like something from the future but, it actually looks like a typical toilet.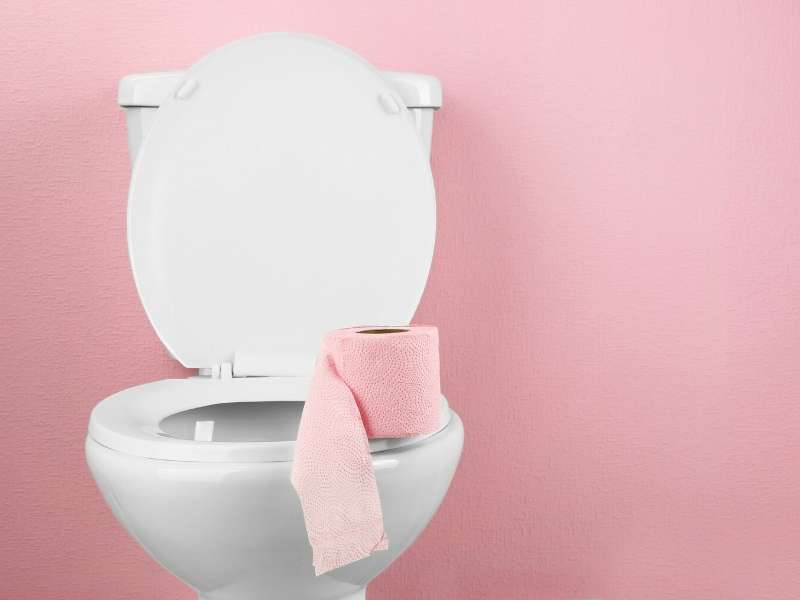 How Does the Technology Work?
The technology that makes a self-cleaning toilet possible is a combination of VorMax flushing technology with a fully integrated self-cleaning system. VorMax flush technology is another smart technology developed by American Standard to create the cleanest flush ever engineered. It is a powerful jet of water that scrubs the entire bowl and removes everything in its path. To take it a step further this cutting edge company combined the power of the water produced by the jets with a fully integrated self-cleaning system. It's as easy as pressing a button and walking away, the rest of the work is completed by this smarter than ever, toilet.
No More Add-On Cleaning solutions
I think I have tried every toilet cleaner on the market to find the easiest, most effective one, only to be disappointed every time. No matter which one I tried I always end up with having to insert some cleaning device with a cleaning solution into the bowl only to be grossed out by what to do with the wet stick or wipe afterward, it's always a nasty job. I can not wait to see this baby at the Kitchen and Bath Industry Show in Orlando, January 2017!
The ActiClean Self-Cleaning System
A step by step walkthrough on how it works:
The user presses the button for the preferred cleaning cycle: a Quick Clean that takes one minute; or a Deep Clean that offers an extended, 10-minute cleaning cycle.
Cleaning solution travels through the designated channel in the tank and is mixed with water.
The cleaner is released into the bowl, combined wth the powerful VorMax jetted force, which allows the cleaner to completely scour the bowl from top to bottom.
The cleaner soaks in the bowl for the chosen amount of time. Its fresh fragrance and foaming bubbles indicate it's hard at work.
When the soaking time has ended, the system will automatically siphon the cleaning agent and rinse the bowl with clear water.
It's Not Complicated to Maintain
What are some of the main concerns people might have with a new technology like a self-cleaning toilet?
1. How long does the cleaning cartridge last?
The cleaning cartridge lasts up to nine weeks based on two weekly cleanings, one Quick Clean and one Deep Clean.
2. How easy is it to load and unload cleaning cartridge?
The cartridge is easy to access and is located on the toilet tank top.
3. Is the technology so advanced that it's is complicated to fix if a problem arises?
The system is powered by ordinary alkaline batteries installed in an easy to reach position, in the toilet tank lid. The batteries can be popped out by hand, no tools necessary. It takes four AA batteries which should last about one year with normal use. The cleaning system is an independent system from the toilet and will not affect the flushing of the toilet even if the cartridge is empty and the batteries have died.
Affordability
The good news is, it is affordable! The retail price for this luxury smart self-cleaning toilet is $695.00 and well worth it. So many technologies are mere gimmicks but this is one that actually makes life easy and that's what makes it a great new offering!
Images Courtesy of Canva.
Other posts you might enjoy:
Cosentino's Products – Fresh and Disrupting the Countertop World
Kitchen Products Designed with Multipurpose Functionality
Toto's Water-Saving Plumbing Products Installed in Sao Paulo's Corinthians Arena
https://digthisdesign.net/wp-content/uploads/2016/09/Self-Cleaning-Toilet-by-American-Standard.jpg
1080
1080
Patricia Davis Brown
https://digthisdesign.net/wp-content/uploads/2022/11/OLD_DigThisDesign_logo-300x225.png
Patricia Davis Brown
2016-09-27 01:00:24
2020-06-04 18:02:21
A Self-Cleaning Toilet; It's Even Better Than a Self-Driving Car!