Buying a home is a huge achievement in anyone's life. It can take you a lot of time to raise the money in the first place, not to mention how stressful the actual buying process can be. So once all of that is done and dusted we have a responsibility to take care of our investment. Our home, after all, is one of the biggest purchases we might ever make. So how do you safeguard your home? At this time of year especially, your home is open to the elements from all angles, so I thought I would share with you a few Home Improvement tips to ensure you keep things as normal as possible. Leaving you more time to enjoy the festive season ahead for what it is really all about.
Home Improvement Tips for Winter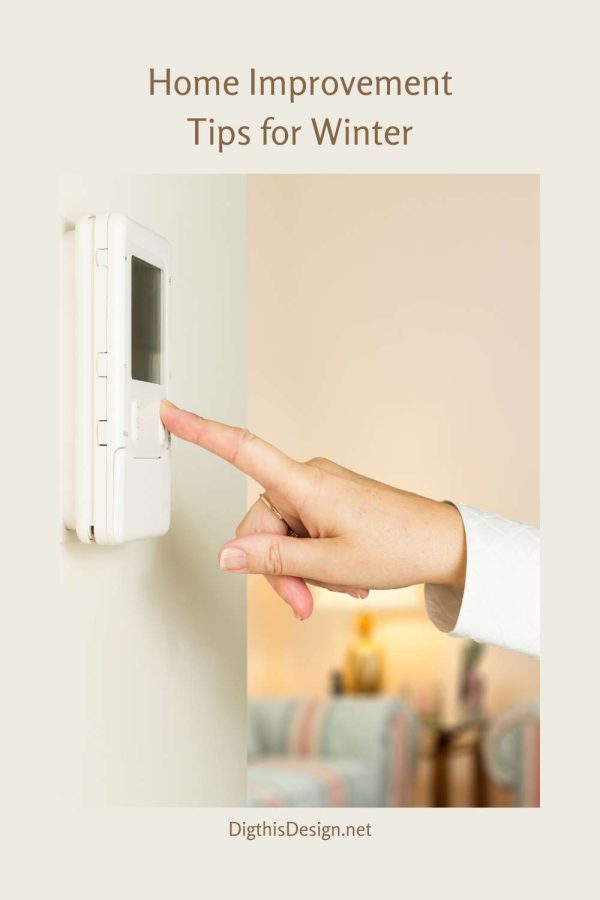 Have Your Heating Checked Over Temperature Drop
We are now at the beginning of the winter season and with that comes the colder weather, the rain, and the frost. So it's natural for us all to head to our thermostats to crank up that indoor temperature making it warm and comfortable for us all. This can cause problems so you want to apply some home improvement tips that will keep your heating system sound. When a heating system hasn't been used for some time, switching it on to work at full capacity could cause your system to fail. So it might be worth getting a professional out to take a look at the heating system to ensure it is in good working order. The last thing anyone wants is the heating to break down on the coldest day of the year.
Protect Exposed Pipe work
Winter means ice and freezing temperatures. Which might look pretty from an inside view but could mean disaster for your home. Exposed pipework can fall victim to the freezing temperatures. Causing you problems when it comes to gaining water or flushing it away. But once they thaw they can burst which could open up another level of plumbing issues for your home. However, safeguard those pipes by adding a foam insulation around them. It enables the pipes to regulate a temperature and could avoid a disaster in your home this winter.
Protect Your Home from the Harsh Elements
Weather can be the biggest issue we all face, especially when you get a storm that opens up the elements even more. Significant rainfall isn't uncommon at this time of year but can cause a problem to your home in the way of water damage and flooding. While this isn't something you can predict to happen, thankfully companies like Restoration Eze can repair any damage caused.
Check and Update Your Home Security
The festive season means more opportunists like burglars are out looking for an easy target. Having bad home security or an out of date alarm system could mean your home is targeted. Use this time of the year as a great opportunity to overhaul your home security. Especially as you will find yourself out and about for a little more holiday socializing.
Social Medial
Finally, we have become a nation of oversharers thanks to platforms like Facebook and Twitter. So many people are doing selfies and telling the wrong people that they are away from home or giving the location to where they are to who knows who which can be dangerous. While you want to share fun times, try and keep your business off the internet and keep you and your family safe. Or at least ensure your privacy levels are satisfactory when it comes to your profiles. 
Images Courtesy of Canva.
Other posts you might enjoy:
Winter Home improvements: 5 Easy Tips
Close Organizing; Hot to Quickly Switch Your Summer Wardrobe to Winter
Winter Garden Maintenance; 3 Must Have Apps!
Share This Story, Choose Your Platform!