Work from home is the new norm since the pandemic and affects many businesses and lives. Interestingly, many of the larger corporations are asking their employees to work from home. Of course, setting up a home office is now a very popular topic! So, let's see what all the buzz is about.
As you are most likely aware, working from home has its advantages. First, you get to spend more time with your family and set your own hours. However, most of all, you are your own boss which also means additional responsibility.
If you're lucky enough to be working from home, then there are some tips that might help you with setting up a home office. Therefore, today, we bring you five ways to make your home office experience a good one.
Your Guide To Setting Up A Home Office
1. Choosing a location for your home office.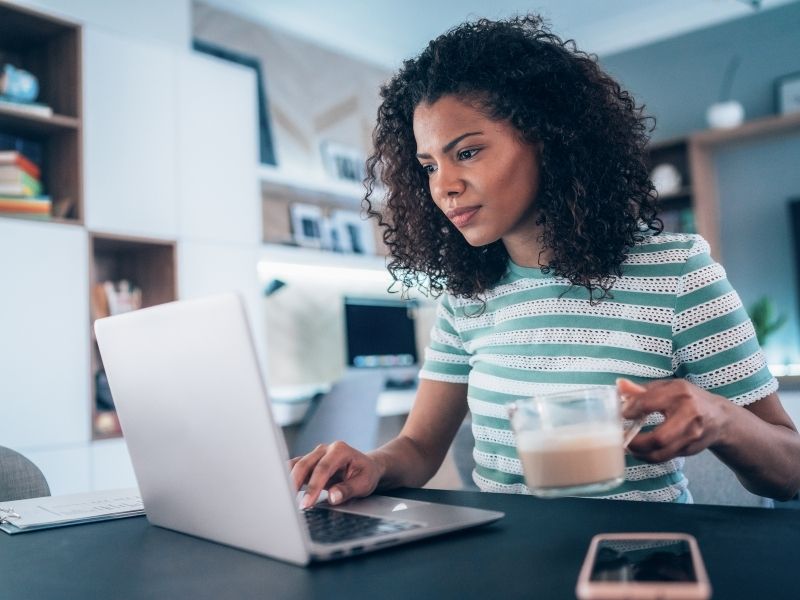 Choosing a location for a home office is simple for some people. They have an empty room that they use for office purposes. It can be a dedicated "office," but many individuals make do with a spare bedroom or even the basement. However, not everyone in their house has that much open space.
When you're short on room, you must be creative with your "working space." In fact, the place should be only for office work abd where you put your home office equipment.
2. Proper lightning to reduce eye strain.
Eyestrain is the next thing to think about so you must design great lighting for your office. Home offices are frequently set up in bedrooms or large closets. But, none of these offer adequate illumination to prevent eyestrain. Therefore, a bright, white desk lamp must be at the top of your shopping list.
Additionally, LED bulbs are a favorite of many people because they provide excellent energy-conscious lighting throughout the home office.
3. Get the right furniture and equipment.
Before spending your money on multiple useless office items, look for the best options that are sure you need for your workplace setup. First, you must do your research into what's available and decide what you need for maximum comfort and affordability.
Ensure that you purchase an ergonomic desk to help avoid work strain. Also, install shelving as a space saver and for their significant usefulness. Look for the basics like staplers, printers, and files from your local office supply store. In fact, you can check any Staples store in order to find good home office equipment. Also, be sure to stock up on your office supplies in case of urgent need.
4. Paint the area accordingly.
The correct paint colors for your home office might help you be more productive and creative. For example, green is linked with development and decisiveness according to Feng shui. Green evokes emotions of serenity. According to a study, the color green might help people be more creative. Moreover, catching sight of green encourages the sort of pure, open (mental) processing required by the task.
5. Add greenery to the work area.
Look for some indoor plants for a more refreshing look. The presence of vegetation, like natural light, can boost your attitude as you work. Being cooped up in your workplace for long periods of time may be stressful, but having a bit of the outside world in your office can help you relax.
6. Look for your comfort.
Of course, you want your home office to look professional, however, be aware that comfort is just as important. Again, be sure to invest in ergonomic chairs for comfort while you're at your desk. Remember, work is important, but so is your health. 
In conclusion.
If you have any questions or suggestions, we always love to hear from you in the comments below. Also below are links to more useful and interesting articles about ALL things DESIGN for your home or business.
Images Courtesy of Canva.
Other Posts You Might Enjoy:
Top Tips to Set Up the Perfect Home Office
8 Tips In Choosing A Home Office Sit-Stand Desk
DIY Home Office: 5 Signs You Need a Desktop Replacement
Share This Story, Choose Your Platform!