Working from home is becoming more popular so it's important to start thinking about designing the home office of your dreams! However, if you're already based at home or you spend a couple of days a week at home, it's crucial to create a space that motivates and inspires you.
If designing the home office of your dreams is something you want to explore, continue reading for some great ideas.
Explore the Ways of Designing the Home Office You Need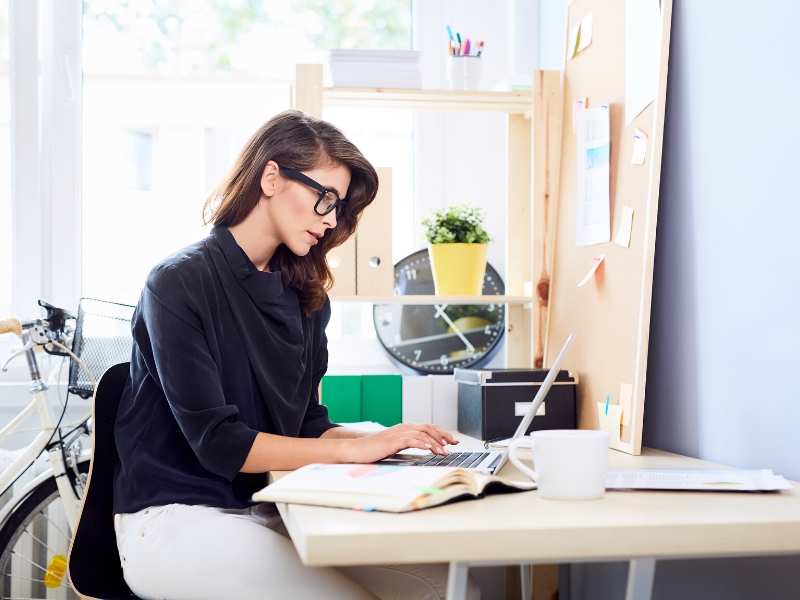 Finding the Perfect Space
People who don't from home before might have a rose-tinted vision of balancing a laptop on your knee while watching daytime TV in joggers with a mug of coffee in hand. The reality is that people who work from home have deadlines and to-do lists, just like any office.
If you don't have a designated study already, consider using a spare bedroom, an attic, a basement, or convert part of your garage. Additionally, if you're short on space, it's possible to make existing rooms more versatile. Or, if you want to add an office, but you don't want to lose a guest bedroom, consider buying a sofa bed. This lets you work and host visitors when the need arises.
Technology is a big part of offices today. So, keep in mind that the space you choose must also be able to receive an internet connection.
The Right Devices for Your Office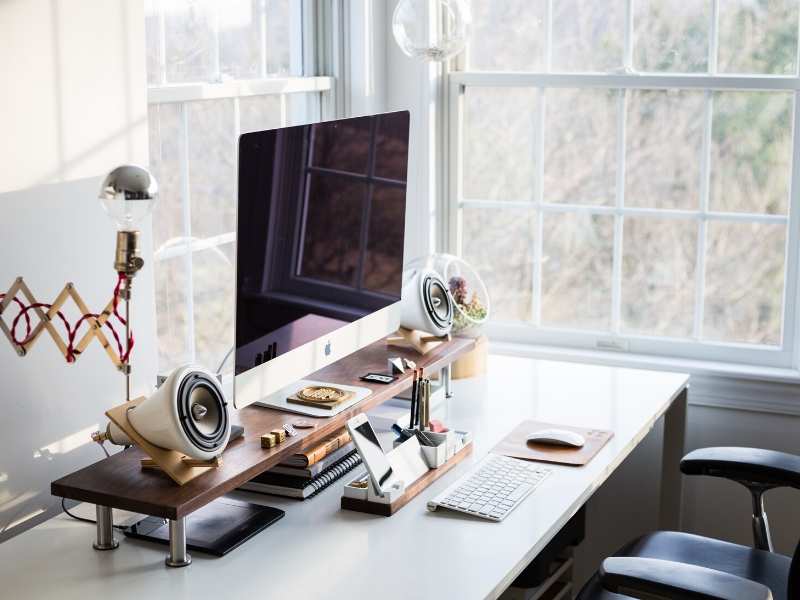 Most of us depend on technology to do our jobs. Once you've decided on a space for your new workplace, the next step is to make sure you have the technology set up you need. For many, the most important purchase is a home computer. However, before you buy a new desktop or laptop be sure to do your research and read reviews. Also, consider the demands of your job and what kinds of features and tools you need.
Once you've made a decision, take advantage of programs and apps that will make your life easier, then, look for further advice online. In addition to a computer, you might also need the following:
Speakers
Cameras
A printer
Video and conference calls technology
At this point, it's a good idea to think about the devices you have access to at work. The, do some research to see if there are any smart tech innovations to enhance your home office. But, the right research gives you the knowledge to only purchase what you need to avoid excessive start up costs.
Design Inspiration and Ideas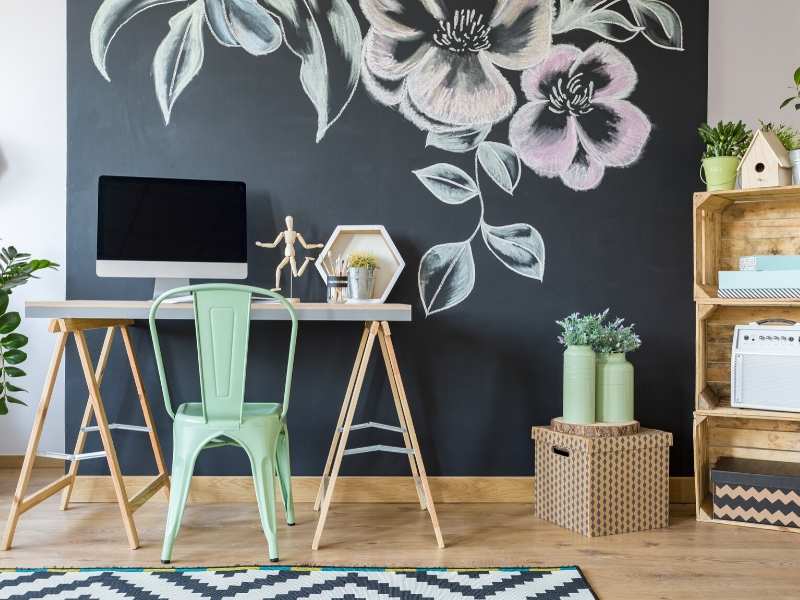 ⎆ Arranging the Office Space
You've got a suitable workspace, you've got all the devices you need, so now, it's time to focus on design and decor. Natural light is proven to increase productivity and boost morale. Therefore, it wise to position your desk to take full advantage of windows and doors. If the room is small, also lightening the space by hanging mirrors on the wall.
⎆ Color Schemes for Productivity
Of course, when you're designing the home office, you must incorporate a color scheme. If you need to focus, it's best to avoid bright shades and patterns that clash. Instead, use color tones that promote serenity and peace. For example, consider neutral colors, monochrome and pastels.
⎆ Plants and Accessories
However, if you don't want to paint the walls, use accessories. For example, bring out accents of color in plant pots, filing trays and frames for wall art. Interestingly, research suggests that plants help to lift your mood, reduce stress and improve efficiency.
It's so easy to use potted plants to help you focus and feel good in addition to enhancing the aesthetics of the room. From trees in oversized pots to tiny cacti, there's something for everyone. If you're not a green-fingered guru, don't worry. Instead, find inspiration online or use glossy magazines to get ideas.
Conclusion
Working from home doesn't usually involve sitting at the kitchen table checking emails with the TV on and the tea pot whistling. For most people, working from home involves tackling a series of tasks on a daily basis. If you're in the process of setting up camp in a new home office, it's critical to find a peaceful space that enables you to focus and be productive. Once you've chosen a location, turn your attention to investing in technology and adding touches for designing the home office of your dreams.
Top 5 Best Home Furnishings for Style and Comfort
4 Steps to an Artisanal Look in Your Home or Office
3 Steps to Designing the Home Office of Your Dreams
Share This Story, Choose Your Platform!