Are you looking for some great decorating ideas to help you spruce up your home? Got a wall in your home that you want to stand out from the rest? Well, if you're looking for innovative decorating ideas, then wallpaper inspirations is perfect.
We're not talking about the old messy designs your grandmother had on her walls. I'm talking about wallpaper with a flare! Wallpaper is making a comeback, and the new improvements are definitely worth a try.
A fun and fresh way to decorate your home, wallpaper comes in modern and contemporary styles. Here are some interesting wallpaper inspirations.
Inspirations for Wallpaper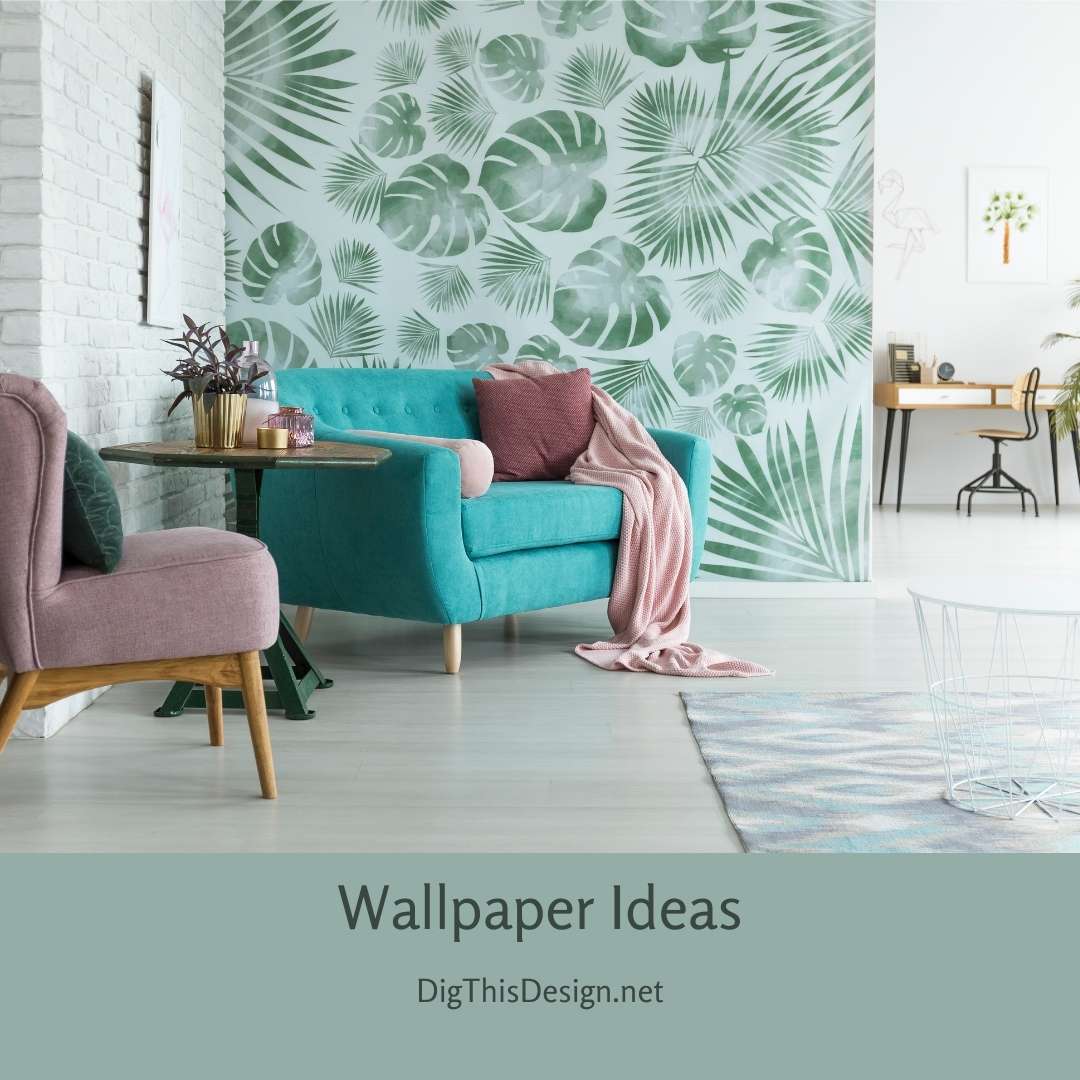 There are different types of wallpaper like fabric, traditional paper, embossed, foil, grass cloth and vinyl. Unfortunately, paper-back wallpaper only has a one-time use. However, you can remove fabric-back wallpaper from wall to wall for multiple uses. It offers bold colors, patterns and textures (i.e. leather, velvet) that are inviting to the eye. No matter your taste, there is a design that fits your décor with prices from low-cost to expensive.
Wallpaper can be overwhelming to some people, so if you don't want to decorate an entire room with it that's fine. You can start off on a smaller scale, and choose a focal wall in your favorite room to decorate. With so many decorating ideas available today, you must look for inspiration to think outside the box and give your accessories a bit of personality too. You can do this by using wallpaper to decorate lampshades, mirror frames, bookcase/shelves, inside your pantry or even your silverware drawer.
Wallpaper is so easy to clean, it doesn't require expensive cleaning agents for the job and removal is practically hassle-free. So if you're into decorating but you don't want to do the typical painting of a room or hanging of a framed picture, make a bolder statement with wallpaper.
Jamacia Taylor, FizzNiche Staff Writer
Images Courtesy of Canva.
Other Posts You Might Enjoy:
Make Your Los Angeles Apartment Look Chic With These 7 Interior Design Ideas
Items to Help you Start Your Home Interior Design Project
Here's Why You Should Make Green Mattresses Part of Your Home Redecoration
Share This Story, Choose Your Platform!