If your interiors seem boring to you, perhaps it's time to take on those interior projects you've been dying to do. Whatever your project might be, whether it's sprucing up the dining room or renovating a brand-new home, you will need to invest in some essential items to start your interior design project. 
From planning out your dream space to safety equipment, we've gathered together the essential items you need to start your home interior design project. 
The Tools You Need to Start Your Home Interior Design Project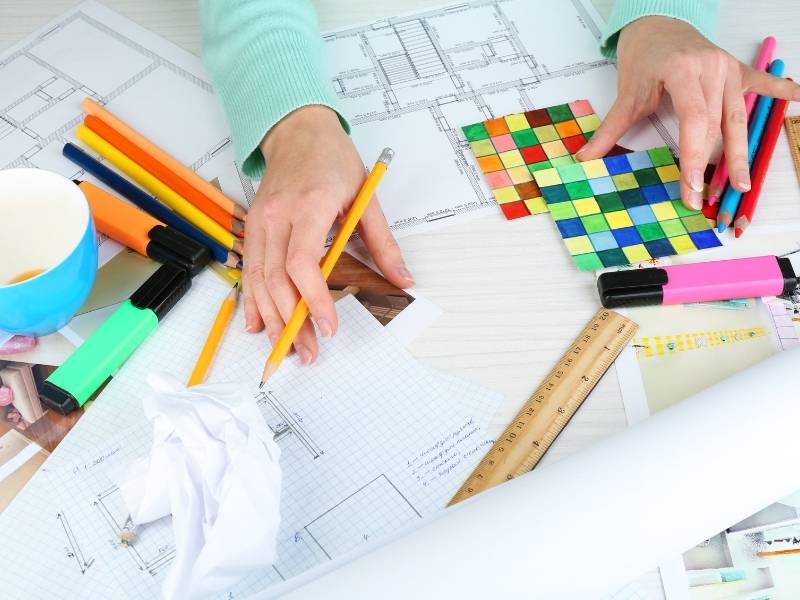 1. Measuring Tape
Before splashing the cash, first, ensure that all your new purchases fit through the door and are in their designated spaces. To do this, you need a reliable tape measure to plan your interior arrangements. These handy tools are relatively inexpensive and save you so much trouble when it comes to ordering furniture suitable for your property. Remember, the last thing you want is a super-sized sofa that can't get in the front door. 
2. Sketchbook and Pencils
Get your ideas down on paper and sketch out your interior ideas. But, don't worry if your drawing skills aren't great, because no one needs to see your sketches. You could also do an interior design course online if you want to improve your skills. 
3. Laptop or Smartphone
Collating your mood boards and shopping for furniture is essential for creating your perfect home. Your smartphone or laptop can help, with free apps and websites helping you to find inspiration on how to curate your space and browsing through furniture options.
4. Overalls and Protective Gear
Decorating your house should leave you with a beautiful home, not tattered and distressed clothing. So, purchase overalls to protect your clothes while decorating and invest in goggles to stop harmful chemicals irritating your eyes. If you're doing major renovation projects, you might also want to buy safety equipment such as hard hats to protect you from falling plasterwork and brick.
5. Fully Stocked Toolkit
Most interior design projects require some basic tools. So, arm yourself with a good hammer, screwdriver, sandpaper, and drill. You can also add glues, tape, wall plugs, and nails to your kit, making sure you're never short of tools when inspiration strikes. 
6. Decorating Supplies
Make sure you are well stocked with everything you need to make your dream interior a beautiful reality. Paint thinners, undercoat, white emulsion, paint brushes and rollers all fall into the essential decorating supplies category. If you need to remove or apply wallpaper, make sure you buy the right supplies for this too.
If you have any questions or suggestions to add, please do so in the comments below. Also below are several links to take you to more useful articles about ALL things DESIGN.
Images Courtesy of Canva.
Other Posts You Might Enjoy:
3 Specialized Tools You Didn't Know You Needed
12 Essential Tools You Need When Working With Wood
Top Woodcutting Tools for Your Designing Projects
Share This Story, Choose Your Platform!