Woodcutting tools are the cornerstone of beautiful creations that enhance and beautify your home and the right tools are very important. Do you ever think about building your own furniture? Or, do you want to take the family out during the holidays for a traditional trek in the woods to cut down the perfect tree? Are there repairs around your home that you want to do yourself but don't have the knowledge to select the right tools for the job?
If you love to work with wood but don't know where to begin to find the right wood cutting tools, here is a list of the different types of saws that are available for use in and around your home for a variety of projects.
How to Select the Right Woodcutting Tools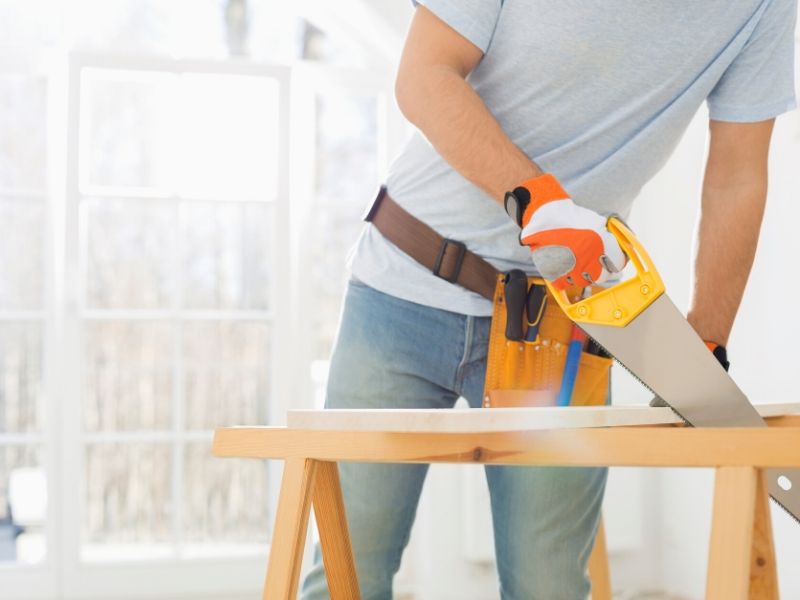 The Basic Handsaw
There are many different styles of basic handsaws. Each specializes in its own particular use. Consequently, the project determines the type of saw you will select. Some of the basic handsaws are as follows:
Rip Saw: Use for woodcutting with the wood grain.
Cross-cut: Use for woodcutting across the wood grain.
Panel: Shortcut or box saw.
Japanese Saws
A term used to describe pull saws with a thin blade that features cross-cut or rip teeth. Crosscut is used when cutting a straight line on dense wood while the rip teeth finish the cut.
Jigsaws
Jigsaws are a favorite tool of creative woodworkers. They are used to make cutouts from flat pieces of wood like plywood and polycarbonate. But if it's straight cuts you desire, this is not the saw to use.
Table Saws
A table saw is a stationary unit used for mitering corners, cross-cutting, and beveling. This is one of the most versatile of home power saws and can be used for many different types of projects.
Circular Saws
A circular saw can either be a worm drive or a sidewinder. The sidewinder is the most common type in use because it delivers a lower torque and weighs less. Circular saws are very versatile saws that are applied to many uses and projects by woodworkers.
What is a Chainsaw?
A chainsaw is an electric or gas-driven power tool that is used to cut trees and branches. Because of their robust design, you'll use chainsaws for jobs that require a more powerful cutting tool. Driven by a centrifugal clutch, the power engine moves a sharp chain around a grove along a guide bar at fast speeds. When in contact with wood, the teeth drag across the wood to cut it. The chainsaw blade runs uncovered which makes it one of the most dangerous hand-held tools so please observe all safety precautions when in use.
Who Uses Electric Chainsaws?
Most homeowners prefer the electric chainsaws over the gas-powered because they are light, compact, and easier to use. People who use them include landscapers, gardeners, arborists, loggers, and homeowners, to name just a few. We recommend that you read the reviews to ensure you purchase the best electric chainsaw for your project and capabilities.
How to Choose an Electric Chainsaw
Select a high quality yet easy-to-handle chainsaw. Remember, a quality chainsaw will save you time and effort with your projects.
Match your project with the right size saw. For instance, buying one with a 30 cm guide bar enables you to cut through twice that length.
Select the chainsaw with the right amount of power for your project. Check with the manufacturer or retailer on the capacity of the chainsaw.
Choose a size that is easy for you to use. Don't overpower yourself with a chainsaw that is too powerful for you to safely operate.
Take your time and do the research to select just the right tools for your wood projects. With the right tools, you're sure to shape your wood projects into something durable and long-lasting for the enjoyment of everyone in your home.
Images Courtesy of Canva.
Other Posts You Might Enjoy:
DIY Home Repair; 8 Essential Tips
3 DIY Solutions to Slash the Cost of Your Roof Repair
Furniture Selection; Solid Wood or Veneer?
Share This Story, Choose Your Platform!