There are many different flavors that remind us of the Thanksgiving holiday. What's better than to create amazing cocktails to accompany your Thanksgiving feast and to add some fun to the celebration? We've pulled together the top Thanksgiving cocktail recipes for you to try at your Thanksgiving get together this year.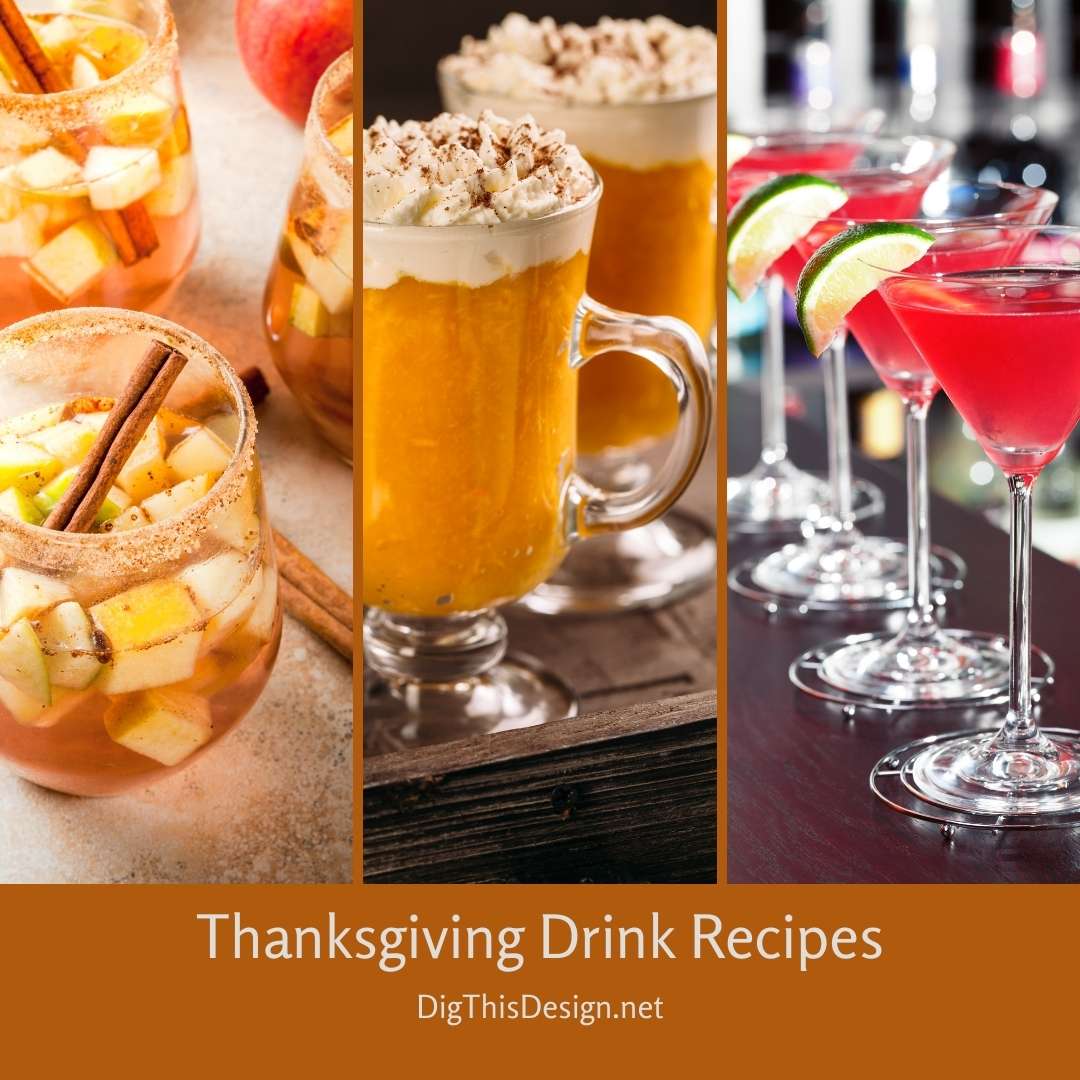 Warm Apple Pie Cider
Warm apple cider is a drink that reminds all of us of the holidays. This drink will be sure to warm you up! Here's what you need:
1 ½ quarts apple cider
3 tablespoons firmly packed light-brown sugar
7 whole cinnamon sticks
1 teaspoon ground all spice
½ teaspoon ground ginger
Ground cloves
Freshly grated nutmeg
Salt
Take a medium saucepan and whisk together cider, sugar, spices, and salt. Bring to a simmer over medium-low heat. Then remove from heat and pour in brandy, if desired. Strain mixture into a pitcher, discard solids. Serve in mugs, garnished with cinnamon sticks.
Pumpkin Spice Smoothie
For those individuals who would prefer a smoothie, you're in luck! Here's what you need to make a delicious Pumpkin Spice Smoothie:
1/2 cup vanilla yogurt
2 oz frozen pumpkin puree
1/2 frozen banana, cut into 1-inch chunks
1-2 tablespoons maple syrup
1/4 teaspoon pumpkin pie spice
1 cinnamon stick for garnish
Pre-freeze pumpkin puree by dividing one 15 oz. can into an ice cube tray and freezing. Then combine all ingredients, except cinnamon stick, in blender and blend until smooth. Lastly, pour the liquid into a glass and garnish with a cinnamon stick.
Cranberry Cosmopolitan
Here is a drink that will add a festive twist on a classic! Here is what you need:
1½ oz vodka, preferably ruby red vodka or citron vodka
½ oz orange liqueur, such as Cointreau or Grand Marnier
¾ oz fresh lime juice
1 oz cranberry juice
Add all ingredients to a cocktail shaker with ice and shake vigorously. Then pour the mixture into a martini glass and garnish with cranberries.
Bourbon Drink
Here is a great drink that men will love! Here is what you need:
1 lime
1 oz Cruzan Blackstrap rum
1 oz Bulleit bourbon
1 teaspoon sugar
Mint sprig for garnish
Peel the lime with a vegetable peeler and add the green zest to your cocktail shaker. Then juice the lime and add all of the juice (about 1/2 ounce) to the cocktail shaker along with rum, bourbon, and sugar. Fill shaker with ice and shake 15 seconds until well chilled. Then pour mixture, along with ice, into a goblet without straining. If desired, garnish the drink with a sprig of mint.
Written by: Sharan Kaur, FizzNiche Staff Writer
Images Courtesy of Canva.
Share This Story, Choose Your Platform!