Few things enhance the appeal of your living space more than a good home bar. Even if you don't indulge, you may wish to have something on hand to serve guests. Moreover, a home bar can be an intriguing addition to the décor of any area.
Choosing the appropriate bar equipment for your home bar is as critical as selecting the right ingredients for your cocktails. With the proper equipment, you prepare beverages like an expert.
Are you thinking about upgrading your home bar? Then, we invite you to continue reading for the nine essential things you need for your home bar.
An Essential Guide To Uplifting Your Home Bar Design and Decor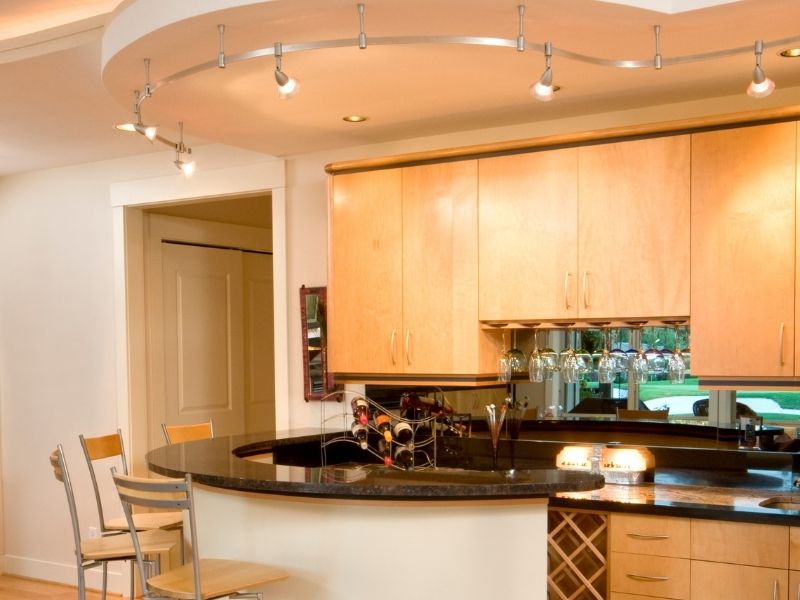 1. Bar sign.
When designing your bar, first, you must consider personalizing the place. There's no better way to elevate the mood of your home bar than to display a bar sign conspicuously on a counter stand or behind the bar. There are various options for home bar owners to customize any of their metal signs so that they fit the theme of the space and give the home bar a new look. So, if you're adding a bar sign, ensure that you have the design and size in mind.
2. Console table.
You can transform any space into a bar by simply connecting a tray to the top of any console table, sideboard, or bureau. Arrange your bottles, decanters, bitters, and glasses atop the table, and keep your bar tools close at hand in a drawer or jar. It's an excellent solution if you have a sizable collection of bartending equipment that needs storage. Allow space for lighting and little decorative pieces to keep your console practical and visually appealing.
3. Glass rack.
In addition, you must take all measures to ensure that the working condition behind the bar is efficient and safe. Whether hanging from the ceiling or installed on the wall, a glass rack can help you conserve space while safeguarding your glasses. Consider purchasing glass racks that complement your bar's decor, such as those with metal details for a more modern appearance or classic oak for a more polished appearance.
4. Dispensers.
If you plan to host parties or large gatherings, beverage dispensers are necessary for any home bar. You can make larger batches of your favorite punch or cocktail and provide a beverage dispenser for guests to assist themselves. It eliminates the need for you to work long hours at the bar.
5. Coasters.
You've gone to great lengths to create a one-of-a-kind bar top. Maybe throughout the process, you stain the wood or install marble. To further enhance the look of the bar top, add a touch of sophistication with simple objects like coasters.
6. Ice-making machines.
You need a steady supply of ice to ensure you and your guests will enjoy the beverages you prepare. Rather than relying on foggy, odor-retaining freezer ice, invest in various ice molds and makers to create one-of-a-kind cocktails. Large cubes and spheres are preferred when presenting spirits-forward cocktails, as they take longer to melt and prevent the drink from diluting. Thus, with an ice-making machine, you'll be ready for any drink.
7. Glassware.
Most establishments dedicate certain glasses to particular beverages. You may even have a few favorites that you use more often. As always, a set of crystal glasses will suffice whether you're savoring a specific wine or impressing a guest. Bringing out a bunch of special glasses for special occasions will enhance the enjoyment of a drink significantly. With a gorgeous pair of barware glasses, elevate your next beverage to new heights.
8. Stools.
Seating is critical in any home bar, as you want to chat with your visitors comfortably. So, well-thought-out seating in your bar will enhance the whole experience and create a more authentic environment.
If you're short on room, bar stools are an excellent choice for your home bar. They nestle comfortably against the bar without taking up an excessive amount of space. However, if you have a dedicated space for your home bar, you may want to incorporate chairs to create that critical social vibe.
9. Cocktail shakers.
A shaker is essential for combining citrus juice, egg whites, or cream-based cocktails properly. To use, fill the shaker halfway with cocktail ingredients and ice, close it, and shake it rapidly until the outside of the shaker frosts. Agitation chills and dilutes the beverage, infusing it with air and imparting it with a frothy texture.
A Boston shaker comprises a bigger shaker tin and a shaker glass that fits inside. You may create your own by purchasing a shaker container and a pint glass separately. On the other hand, a French shaker is a hybrid of the Boston and cobbler shakers. It's similar to a cobbler in that it has a shaker tin and top, but it requires a filter. A cobbler shaker or three-piece cocktail shaker is an excellent choice if you're new to creating cocktails.
In conclusion.
With these indispensable bar tools and equipment, you'll be able to impress your guests while optimizing your bar operations. So, spend some time reviewing your bar tool and equipment inventory and look for additional sources of the essential tools to run a successful bar. If you have any questions or suggestions, we always love to hear from you in the comments below. Also below are links to more fun articles about ALL things DESIGN for your home or business.
Images Courtesy of Canva.
Other Posts You Might Enjoy:
6 Home Decor Ideas for City Living
5 Home Decor Tips For A Soothing And Calming Ambiance
3 Home Decorating Trends for 2021
Share This Story, Choose Your Platform!