City living has loads of benefits and pulls many people from the quiet suburbs to sky-rise buildings every day. Cities have such diverse groups of people, food, music, and activities that it's difficult to get bored.
However, one of the major downsides is that they usually come with a higher cost of living along with smaller living spaces. You may browse for houses for sale in Syracuse and other smaller cities for units with more space, but in the meantime, you must learn how to make your current apartment homey. If you want to improve your apartment in the city, continue reading to learn about six decor ideas for city living.
Love City Living? Here are Six Decor Ideas for You!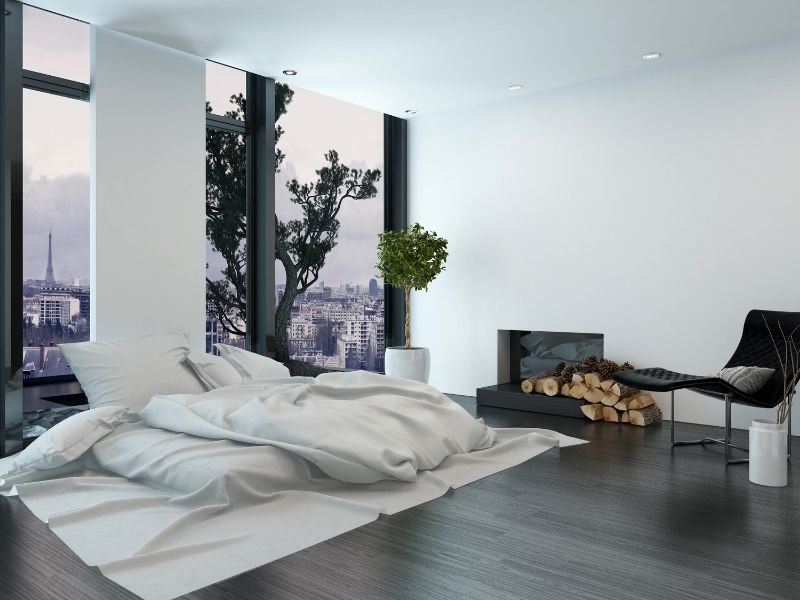 1. Take advantage of outdoor space.
If you have a balcony, then be sure to add small folding chairs and patio furniture so you and your guests can enjoy it. If you have a small porch, add potted plants, wind chimes, or small statues that brighten up your space.
2. Size down.
Trying to fit large, bulky furniture in a small apartment is never a good idea. It takes up too much space and limits the amount of room you have to add more furniture. Try investing in smaller couches, coffee tables, and TV stands that are stylish but take up less space.
3. Play around with lighting.
Lighting makes all the difference in how small or large a room appears. Try to avoid heavy curtains that block out sunlight and use blinds for privacy instead. Adding lamps and string lights will brighten up your space and make it appear more inviting.
4. Add mirrors.
Mirrors are a fantastic way to make a tiny space feel open by adding dimension. Mirrors are a useful kind of decor that is also attractive. Additionally, they reflect light around the room so that it appears brighter and more expansive.
5. Keep walls light.
Dark colors on the walls make a room appear smaller, no matter how big the room actually is. Lighter colors like whites and grays make a small room appear as large as possible. If you want your room to have a darker color scheme, try to color pop with lightly colored walls and darker decorations.
Also try a colored couch, blankets, pillows, and posters for great ways to add darker colors to a room without taking away from the room size.
6. Don't over-decorate.
It's completely normal to get super excited about having your own home that you can decorate however you like. Adding personality and flair to your space is fun, and we really recommend it. However, when you have a smaller space, you can't buy every decor piece your heart desires. Instead, remember that less is more. Include your favorite knickknacks, flowers, and posters but try not to overload the space.
If you really love decorating and want to add more, try changing each room as the seasons change. Seasons naturally give you a reason to hang up new pictures, change pillows, and switch up the vibe.
In conclusion.
Living in a small, city apartment doesn't mean that you have to skip out on decor that you love. You can still make your current apartment feel just as cozy, quaint, and inviting as a rustic country cottage. We recommend going for an aesthetic that makes you feel right at home and committing to it.
Also, strategize by picking key pieces that contribute to the theme to make all the difference. If you have any questions or suggestions, we always love to hear from you in the comments below. Also below are links to more fantastic articles about ALL things DESIGN for your home or business.
Images Courtesy of Canva.
Other Posts You Might Enjoy:
Make Your Los Angeles Apartment Look Chic With These 7 Interior Design Ideas
6 Tips for Renting an Apartment
Top Cities to Find Luxury Apartments at an Affordable Price
Share This Story, Choose Your Platform!