When you're looking for an apartment, there are a lot of important tactics to consider. In this article, we hope to help you by assisting in your quest to find your dream apartment. That includes considerations for the perfect neighborhood or city. Renting an apartment is serious business. After all, you're going to be there for at least as long as the lease and you want living accommodations that fit your lifestyle.
But, whatever your reason for moving you're probably looking for tips to make your move easier. Well, you're in the right place! If apartment hunting is on your horizon, here are six useful tips for renting an apartment.
What You Must Know About Renting an Apartment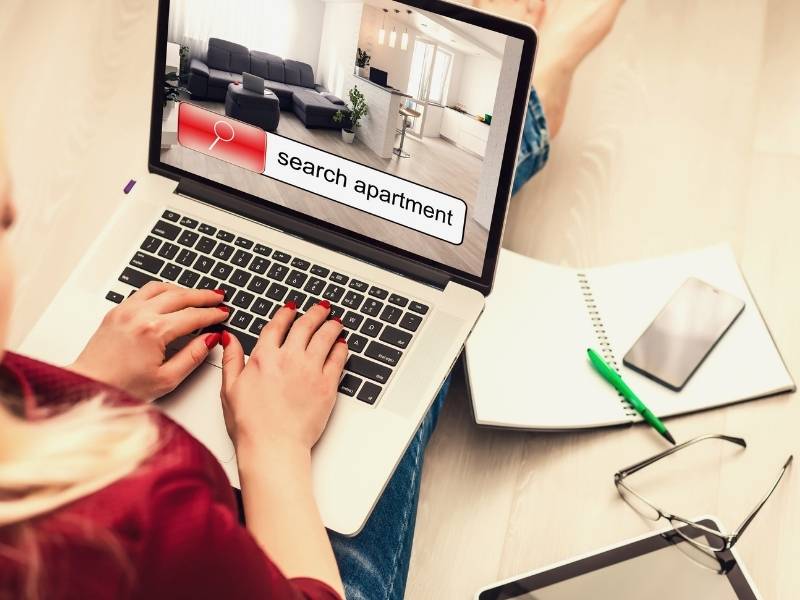 1. Opt for a Furnished Apartment
Moving to an unfurnished apartment can be daunting, so choosing a furnished unit like the ones offered by the many serviced apartment providers in the city, means you're going to have a shorter moving checklist. With a ready-to-go apartment, you don't need to think about planning utilities, furniture, and transporting preparations in advance. So if you're new to the area, or you're relocating from afar and can't bring your furniture with ease, you can choose from a range of apartment rentals that are already furnished for your convenience.
2. Set a Budget
Not everyone has the same budget for rent each month, and that's completely understandable. When moving anywhere, you need to think about what kind of budget you have, and not only for ongoing monthly rent! Think about other expenses in your life such as a gym membership, transportation to work, and even entertainment expenses. Factor all of this in before choosing an apartment so you can live comfortably and not struggle to make rent each month. At this point, you must be realistic to avoid financial strain further down the road.
3. Find an Ideal Location
Everyone has neighborhood preferences, and it's something you must definitely think about! Take a drive around the city to find neighborhoods or areas you can see yourself living, and also make note of areas you don't like. This way, when you're talking to your realtor or using a website to locate your apartment, you can avoid areas you don't like and hone in on neighborhoods you do.
You should also think about other tactics when it comes to choosing the right location. For instance, think about the proximity to work, schools, shopping, and other amenities you need. With a little online research, you can easily check how close in proximity certain locations are to everything you need.
4. Check for In-building Features
An often overlooked aspect of apartment hunting is the in-building features to look for. While you may be happy with an apartment in a nice building, did you know you could move into an apartment block that offers more than just a home? You might consider looking for features such as air conditioning, pets allowed, in-house laundry, housekeeping, a doorman, or even an elevator.
5. Explore your Renting Capabilities
One of the downsides of renting any property is that once you've signed a contract, you're bound to it until the length of time is up. However, apartment rental companies are able to offer lots of flexibility. For example, should you wish to move to an apartment with fewer or more bedrooms or in a different part of the city, you'll be able to do so with the same service agreement.
Not only that, but you can rent for any length of period you'd like from a month upwards – there's no maximum time you can stay! You can agree upon a length of time with your apartment provider, and even extend that length of time if you wish!
6. View Before Signing
Finally, you must always view properties before making a final decision. While pictures and videos may look fantastic, physically viewing apartments allows you to get a better feel of what it's going to be like to live there – not to mention checking out other features such as closet sizes! So, book your viewing to make an informed decision about renting an apartment.
In Conclusion
We wish you the best of luck while renting an apartment. Of course, these same tactics are applicable to renting apartments in every city as well. If you have any questions or suggestions you want to add, please do so in the comments below. Also, look below for links to other interesting articles about ALL things DESIGN for your home or business.
Images courtesy of Canva.
Other Posts You Might Enjoy:
Ultimate Guide to Smooth Apartment Living
This Is How to Design and Build an Accessory Dwelling Unit
Rising with the Sun: 10 Charming Things About Living a Farm Life
3 Differences Between Residential and Commercial Real Estate
Share This Story, Choose Your Platform!