The living room serves as a focal point because it is usually the largest room in the home so it is in constant use. So, designing with your family in mind and the aesthetics that please you are important and also rewarding if you get it right. While living room styles vary from home to home, finding just the right one for you might be daunting.
However, it's your home and you get to make the rules. Of course, working with classic and trending styles is a helpful way to focus the design of your living room. With that in mind, we invite you to continue reading for your inspiration for five beautiful living room styles.
Your Inspiration for 5 Beautiful Living Room Styles
1. Modern.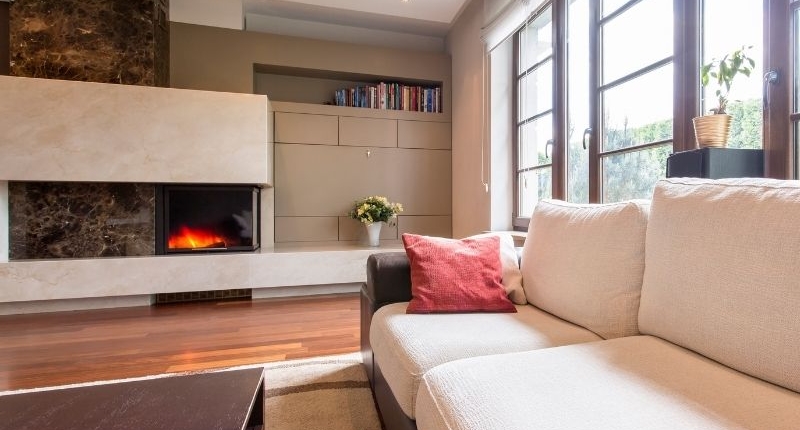 Modern is a style that always seems to be in style, and there's a good reason for that. Modern design stresses a focus on form as a result of the function. This translates into furniture and lighting with a tendency towards minimalism and simplicity. During the 20th century, this philosophy led to innovations. A few of those innovations are the introduction of form-fitting plastic molded chairs by Charles and lighting that illuminated without glare via Louis Poulsen.
Bringing modern design into the living room requires a few things. For one, you must have a disdain for clutter. Also, an appreciation of open spaces such as drawer-less coffee tables, an emphasis on layering light, and decor is a must.
2. Farmhouse.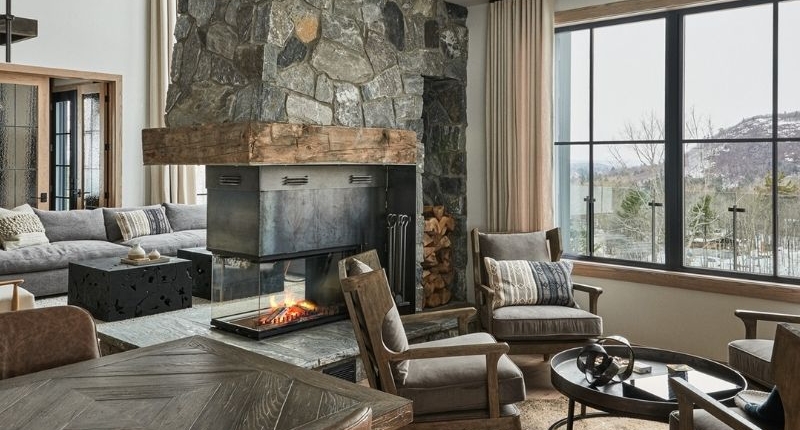 For those that enjoy a touch of the country, the farmhouse is a style with many approaches. Sometimes it carries touches of modern where one balances simplicity with country accents. But it can also weave in a traditional style with grander adornments such as chandeliers, elaborate stairway handrails, and newels.
You might also consider adding decor and furniture with natural elements and accents – such as reclaimed woods or rope. For lighting, consider caged lighting fixtures with bronze or brass finishes, Edison-bulb lamps, or ceramic bowl pendant lights.
Boho artfully combines California coastal styles with organic, almost hippie vibes. For those that want a relaxing, down-to-earth living room, this style works well.
3. Boho.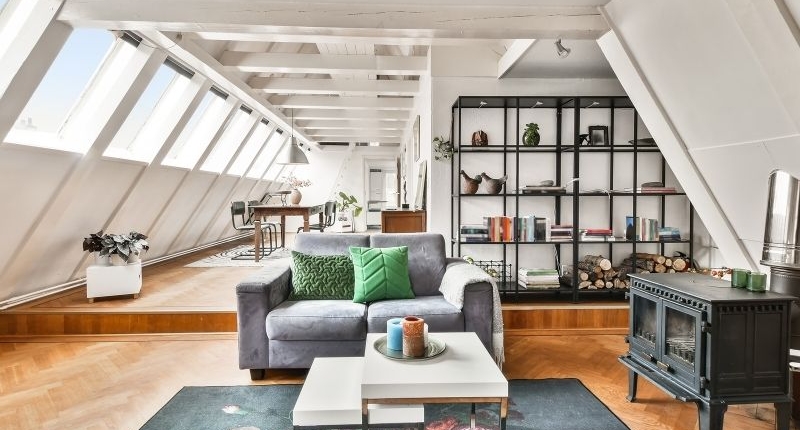 Like farmhouse, boho embraces natural elements, but even more so. Avoid adding metallic objects or finishes and focus on organic material decor. This may include wooden pendants or chandeliers, natural fiber rugs, potted plants, and earthy colors such as brown, dark green, and tan.
Also along the same vein as boho and farmhouse, coastal focus on bringing the often natural, organic elements of coastal living to the home. Many boho items will work in a coastal setting, as long as you layer on coastal signature colors: blue and white. 
So, consider lighting fixtures with rope or even Edison-bulb lighting fixtures while combining natural fiber woven baskets or sofas. With the use of coastal decor, think ship decor and art that features beaches or ocean landscapes. You may also consider painting key parts of the room with light or dark blues, depending on your preference.
5. Southwestern.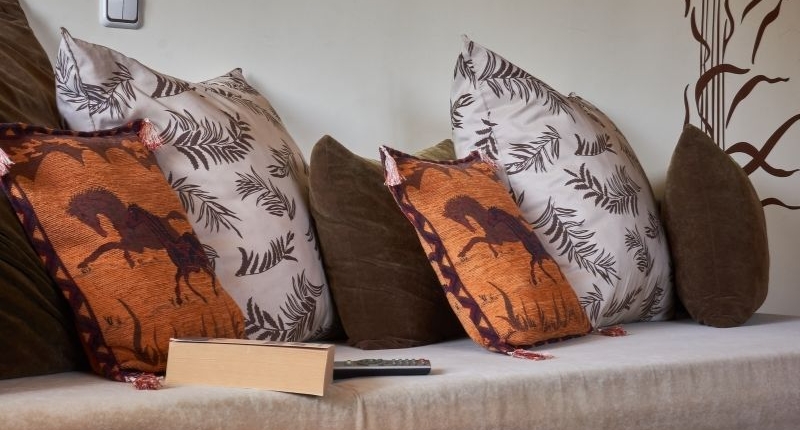 The southwestern style invokes images of the American West by combining elements of Native American design, the vibrant oranges, reds, and yellows of the desert, and wildlife aesthetics. The result is an earthy aesthetic that is similar to coastal and boho. However, it has a different color palette to work with. For this style, consider embellishing your living room with ceramic pots for indoor plants, cowhide rugs, leather decor, and geometric designs.
In conclusion.
The living room is your place to be for relaxation and play, so naturally, find a style that suits the mood you find most comforting. If you have any questions or suggestions, we always love to hear from you in the comments below. Also below are links to more useful and enjoyable articles about ALL things DESIGN for your home or business.
Images Courtesy of Canva.
Other Posts You Might Enjoy:
Reasons to Install Glass Cabinets in Your Living Room and Kitchen
How To Add Color to Your Living Room
10 Budget-Friendly Ways to Refresh Your Living Room
Share This Story, Choose Your Platform!