Are you looking for budget-friendly ways to refresh your living room? If so, you are in the right place. Without a doubt, the living room is one of the most important rooms in your home. It's where you spend time with your family, entertain your friends, and unwind after a long day.
Especially if you plan to put your home on the market, spending time spiffing up the living room is well worth your time. In fact, it might even translate into a higher sale. Interestingly, this is the space in your home where potential buyers linger the longest. What's more, they tend to observe the living room 1.5 times longer than the kitchen!
Refresh Your Living Room with 10 Budget-Friendly Tips!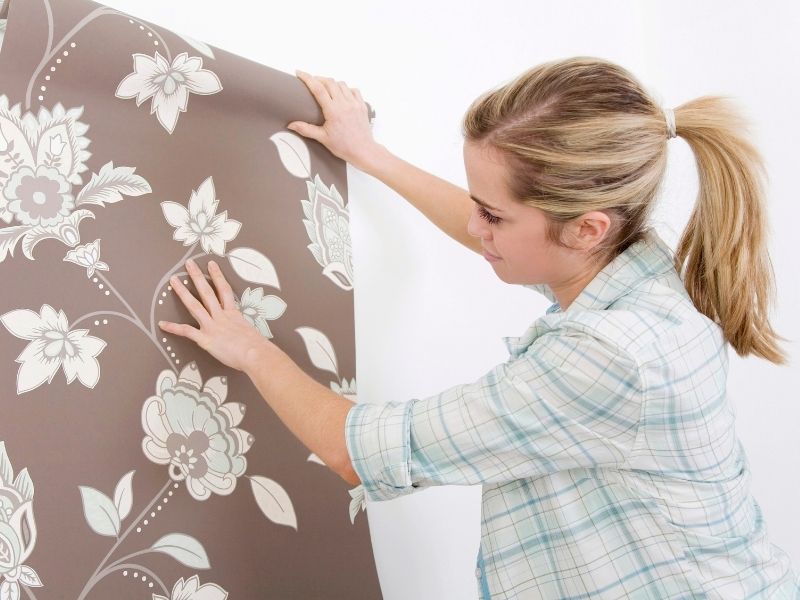 That's why a living room refresh is one of the best things you can do to enhance the comfort and feel of your home. Luckily, with amazing solutions like chic peel and stick wallpaper and high-end slip-covers, refreshing the family room need not be expensive. Here are some simple ways to do so on a budget.
1. Bring the Walls to Life
The living room is the perfect place for adding a bold, eye-catching accent wall. You can do this with colorful wallpaper, paint, or even wall decals that bring a big pop of personality. Some great ideas for living room wall art include unique patterns, murals, and custom wall decals that contribute some personality to the overall design scheme within the space. Similarly, you'll be surprised to see how far a fresh coat of paint can go when refreshing your living space, and repainting is surprisingly cheap and easy.
2. Revamp Furniture with Slip-Covers
The days of messy, ill-fitting slip-covers are long gone! These days, you can totally refresh and revitalize your living room furniture with chic, stylish slip-covers that look tailored to your pieces. Of course, covering your furniture is usually a whole lot cheaper than investing in an all-new set, but it can sure make a massive impact!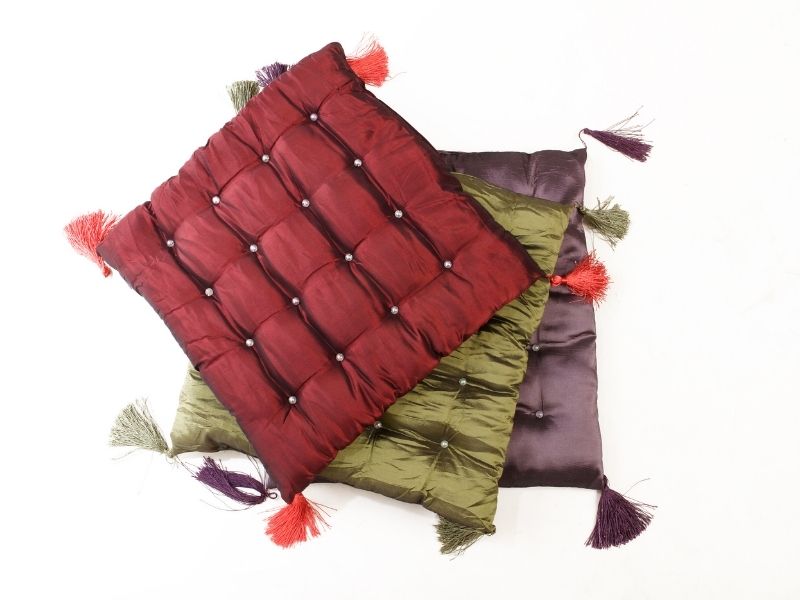 3. Pile on the Throw Pillows
In the same vein, dressing up your old, shabby, or worn-out living room furniture with some attractive, eye-catching throw pillows can distract from the pieces beneath and heighten the visual intrigue. Some stylish new pillows can also add a comfortable vibe to your space, encouraging some serious relaxation while you watch TV, spend time with family, or entertain friends.
4. Invest in Some New Light Fixtures
If you've got outdated light fixtures throughout your home, swapping them out can do wonders for the overall aesthetic and vibe. Whether it be a grand chandelier at the center of your vaulted living room or some subdued yet practical recessed lighting around the perimeter of the ceiling, a little bit of lighting can really go a long way.
5. Tie It All Together with an Area Rug
Area rugs are some of the most useful tools in living room design. Not only do they add a big visual pop and a layer of warmth, but they also have the unique ability to help delineate different sections of the room.
Large living spaces can seriously benefit from a well-considered floor covering, but you want to make sure you properly size the rug so it suits your space. If your goal is comfort and warmth, make sure to choose a thick rug, preferably one in natural fiber, such as wool.
6. Mount the TV
Mounting the TV is a trendy option and for good reason. If the tube is currently sitting on a bulky or oversized piece of furniture, mounting it can help you streamline and open up space so it feels bigger.
It's also a great choice for those who prefer a more minimalist look. If you like the storage of an entertainment center or hutch, swap out your old or outdated style for something sleek and new. Instant refresh!
7. Bring in Some Floor Lamps
Floor lamps aren't just for brightening up your space and adding a bit of function. They're also for bringing in fresh colors, textures, and finishes to suit your overall aesthetic.
Choose floor lamps that play into your living room theme, whether it be industrial, eclectic, cozy, rustic, or ultra-modern. You can tailor your lamps to your aesthetic by choosing different shades and even different light bulbs. For example, we all love the cool vintage-industrial look of an Edison bulb!
8. Add New Window Treatments
Window treatments are like lighting in that they can add massive functionality and big style for a minimal upfront cost.
A budget-friendly way to create gorgeous, custom-looking curtains on a budget is to grab low-priced styles from your favorite affordable home décor store and then have a seamstress custom-fit them to your windows. This gives you an uber-tailored look for an extremely affordable price.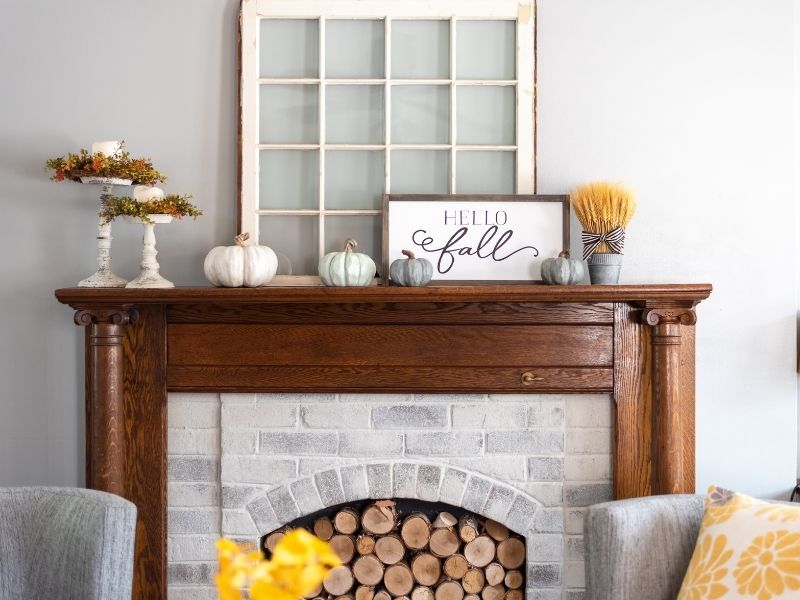 9. Redecorate the Mantel
If you've got a fireplace in your living room, it's automatically the central design feature. (Even if you don't have a fireplace, you can create the same vibe with a faux mantel or beam). But you want to make sure it works for you and your décor.
Spend some time perfecting the design of the mantel, rearranging your décor, and swapping out artwork until it feels just right. Whether you go for an above-fireplace mirror or a chic piece of artwork, it will get ample attention to the mantel.
10. Create a Gallery Wall
The living room is a place to show your personal sense of style and to celebrate the people, places, and memories you cherish. Be sure to add as many personal touches as you see fit in this space.
One of the best ways to do this is to create a statement-making gallery wall featuring your favorite family photos and pieces of artwork. You can even get creative and frame documents or sketches drawn by your kids.
In Conclusion
Time spent in the living room is always time well-spent, whether you're watching the big game, reading a book, or catching up with old friends.
Creating a comfortable, enjoyable space to hang out throughout the week can help you unwind and decompress, which can lead to a better quality of life and more joy. So consider your living room upgrades part of a comprehensive self-care strategy!
If you have any questions or suggestions to add to these, please let us know in the comments below. Also below, you will find links to many other fantastic articles about ALL things DESIGN for your home or business.
Images Courtesy of Canva.
Other Posts You Might Enjoy:
How to Furnish Your Small Living Room
12 Tips to Make Your Living Room Look More Expensive and Elegant
6 Trendy Ways to Organize Your Living Room
Share This Story, Choose Your Platform!