Life can be stressful. Then, when your home is in disarray, it makes you feel that much worse. However, figuring out how to organize is stressful, too. You have a specific idea of how you want to organize your living room and finding storage and shelves to fit that is no easy task.
Luckily, interior decorating goes through trends just like everything else. If you want to learn more about organizing your living room, that's where this list comes becomes useful for you.
Here are six popular organization methods to organize your living room while maintaining the balance and design you love.
Need to Organize Your Living Room? Here are Six Easy Tips for You!
① Chic Cubbies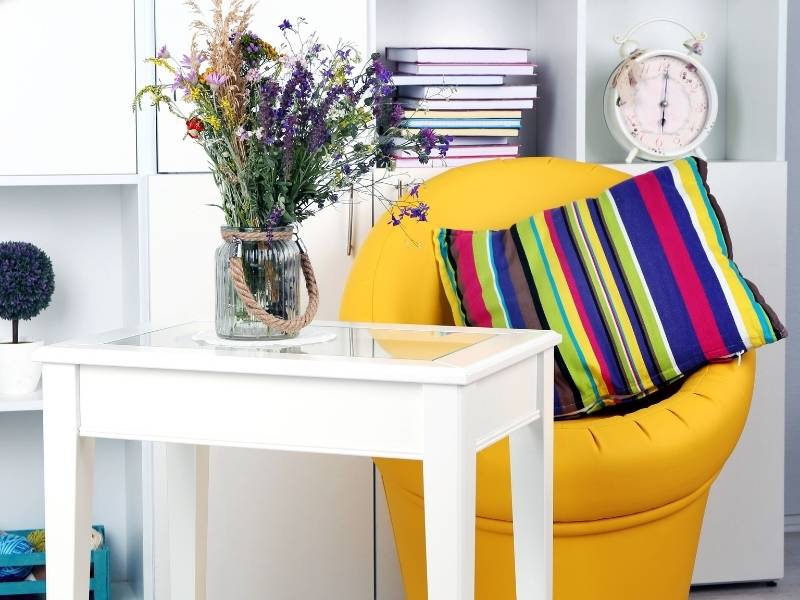 Remember those cubbies that you or your children used in elementary school? You can get some of those for your home, but much more stylish. Vinyl storage comes in many different colors, and even if you can't find the right color, vinyl is easy to paint.
It can fit into nearly any room, including the living room, and you can find many different sizes. It's a great space saver and a way to store a lot of items for easy access. This is the first step and a wonderful way to organize your living room.
② Use the Furniture
If it's in your budget, consider investing in some new furniture. You can find stylish couches, ottomans, and side tables with plenty of extra storage space.
If you don't want additional shelves or if you don't have space for them, then use furniture space! It's a great way to get organized even in smaller living rooms.
③ Go High
Instead of using precious floor space, take to the walls. Mounting shelves on open walls or above doorways is a great way to use all the space to your advantage.
Depending on the shelves, store blankets, trinkets, photographs, and more on them. This organization style is a little less intrusive than others since it uses wall space that is out of use otherwise. It's also a fun way to put everything on display.
④ Baskets Galore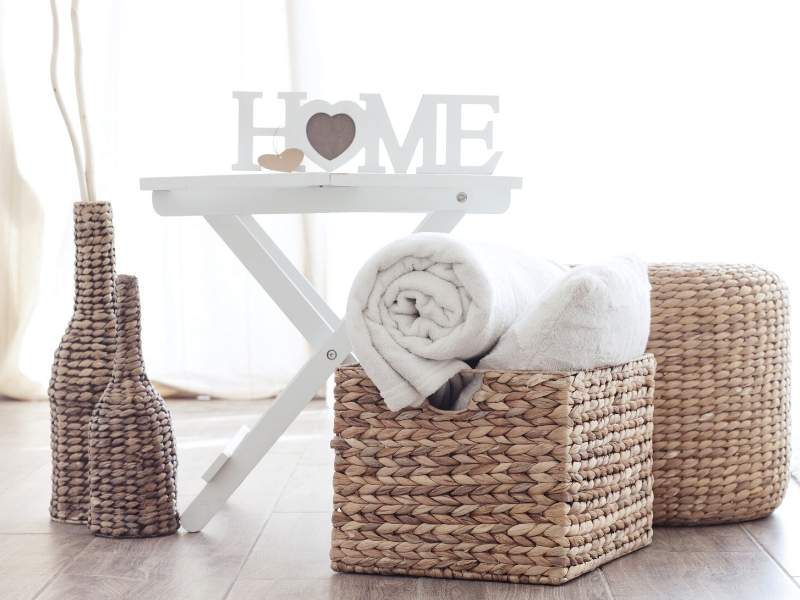 Woven baskets fit into almost any décor. They are a perfect, neutral element to add to a room, and you can use them to store or organize almost anything.
You can find them in many shapes and sizes, and even some sets. They are unobtrusive but trendy, and they do wonders for a messy living room.
⑤ Find a Dresser
A dresser is not always for the bedroom. Rather, look for cute and multi-functional dressers for reasonable prices. Then, try placing one in a corner or against a wall in your living room for extra storage.
With the variety of designs available, you are sure to find something that fits the aesthetic you want.
⑥ Entertainment Center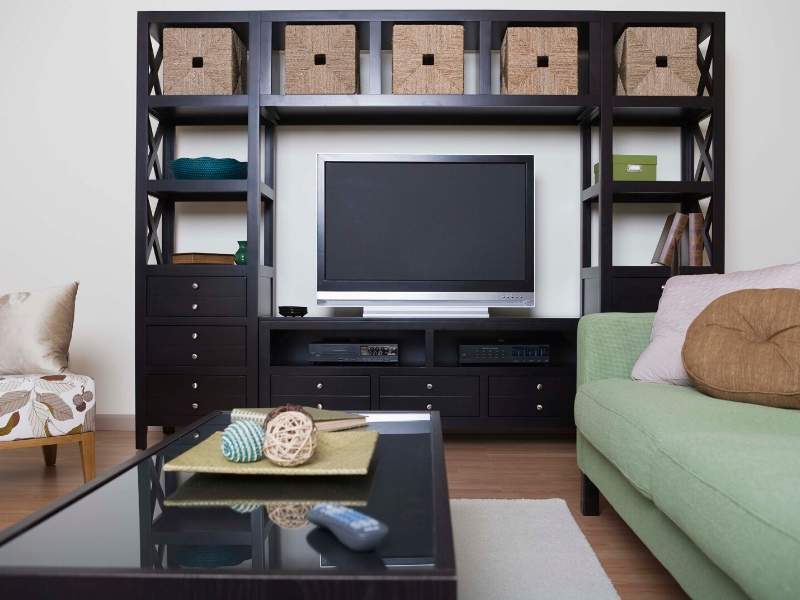 If your television is already the focal point of your living room, then go all the way. Investing in a large entertainment center can give you a "one-stop-shop" for all of the clutter in your living room. You can organize items into different sections and cabinets, while your TV takes the place of honor in the center.
It will not take up that much extra space and condenses all of your stuff into one area. Plus, some entertainment centers are quite stunning.
Conclusion
There are many ways you can go about organizing your living room. Go low with cubbies and baskets, or high with floating shelves. Use different types of furniture to your advantage. It all comes down to what you want. Organizing doesn't have to be hard, so, set your things in order and spruce up your living room!
Hammer Drill VS Impact Drill – What to Choose for DIY Projects?
The Ultimate Guide to Home Maintenance
Share This Story, Choose Your Platform!