How does your living room look? Drab, stale, dull? If any of those descriptions fit your living room, then it's time for a makeover. A living room is exactly what the name suggests: a place for activity, excitement, and living.
From family fun times to entertaining guests, your living room is where you will make most of your life's memories. Why not make those memories in a colorful space?
If you find this intriguing, we invite you to continue reading for some ideas to help you add color to your living room.
Add Color to Your Living Room with These Easy Steps
① Decide on a Color Palette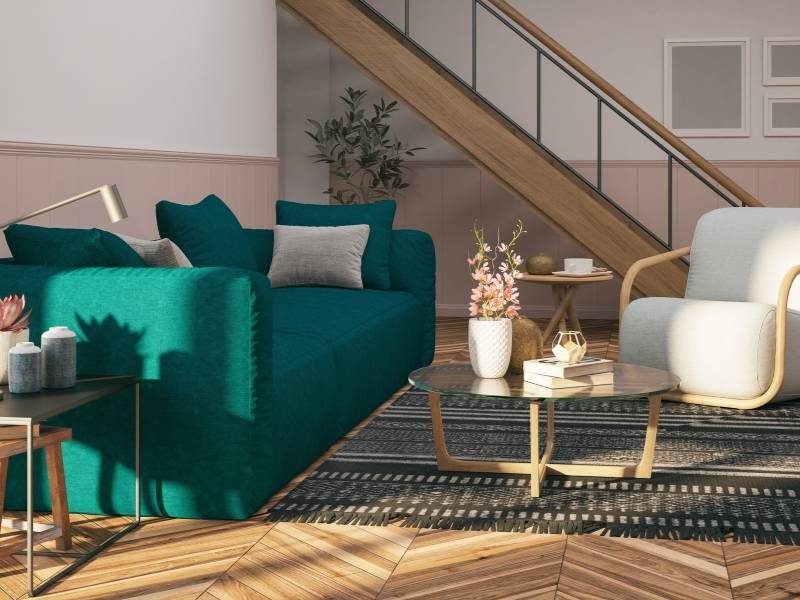 The first step to making a statement with your living room is to decide on a color scheme. Everything in your room, including your walls, sofa, tables, and rugs, should be chosen in line with your color scheme. That way, everything in your room will be in sync and complementary.
If you choose neutral colors such as gray or white for your walls, be ready to complement them with bright-colored items like sofas and rugs. However, don't be afraid to choose bold and bright colors such as orange, green, and yellow either.
② Create a Tasteful Accent Wall
One creative way to jazz up your living space is to paint one wall with bold and bright colors and leave the other walls in neutral colors such as white or grey. Walls that are painted a different color from the other walls are called accent walls.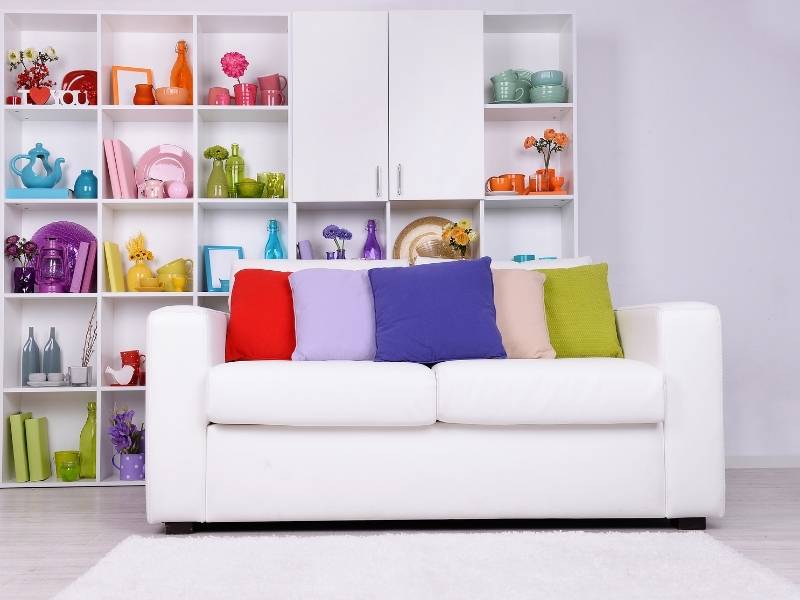 These stand out in a living room and often make a room seem larger than usual while adding warmth to the room. Unsurprisingly, accent walls usually become a focal point for displaying family pictures. Instead of using paints, you can use a stone finishing or wallpaper to create a unique accent wall. This adds a bit more depth, texture, and character to your room.
③ Add Art to Your Room
Have you ever visited a home lined with art pieces? Immediately, you get a feel of the personality of the homeowner. The right artwork infuses warmth, style, and class into a living room. Paintings create an ambiance and welcoming atmosphere and often become a conversation starter.
There's no restriction to what kind of art goes on your walls. You can buy classy art pieces or paint your own if you have the skill. Lauri Meidla has some unique intellectual art pieces that you will love to show off in your home. You can hang your chosen artwork above a sofa, over a mantel, or beside a window. Or, create a photo wall or grid and hang a collection of your favorite pieces.
④ Bring in Exciting Couch Pillows
When people think of making a living room more colorful, couch pillows do not always come to mind, but the right couch pillows can work wonders. They are typically soft, plush, and comfortable. Beyond making your couch or sofa a cozy haven, plush throw pillows add style and beauty to your living room.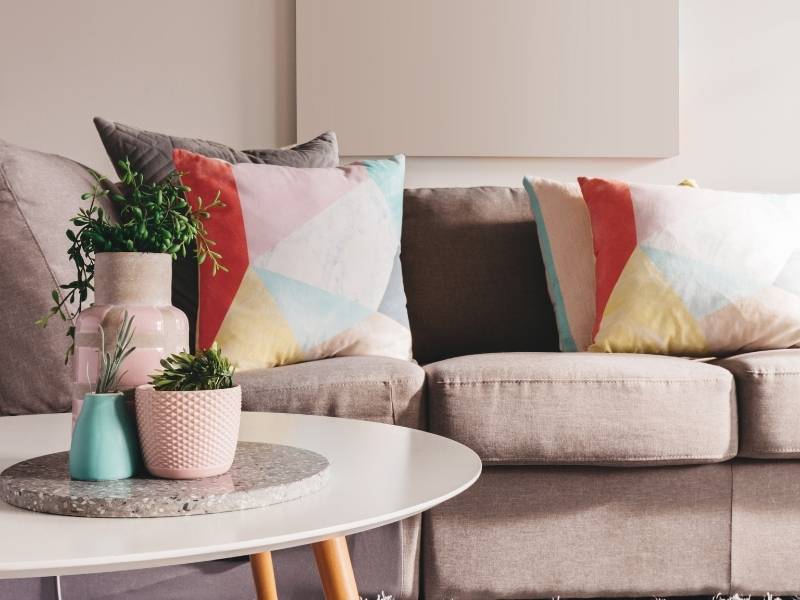 Add a burst of color to your living room by introducing colorful and tasteful couch pillows. Remember to choose colors that complement your sofa or your walls. Throw pillows come in all sizes, textures, and shapes. The covers also have a wide range of colors, including solid colors, patterns, and mix-and-match colors. If your sofa has been sitting empty for too long, it's time to give your living room a new feel by purchasing some colorful throw pillows.
⑤ Don't Be Afraid of Color
Some people are hesitant about making their living rooms look more colorful because they think they may make a mistake or will not enjoy it after some time. But don't be afraid of adding color to your room. All you need is a color scheme you love and some creative ideas. Besides, what you think may be odd could easily become the new cool in interior design. You never know what you can discover if you are ready to explore.
Do you have any questions or suggestions? If so, please leave them in the comments below. Also below you will find links to take you to more articles about ALL things DESIGN for your home or business.
Images Courtesy of Canva.
Other Posts You Might Enjoy:
Effortless Ways to Declutter Your Hallway Entrance & Living Room
5 Tips to Design a New Theme for Your Living Room
Living in Style; 10 Ways to Make Your Living Room Cozy
3 Designing Living Room Summer Color Pallettes to Dream About
Share This Story, Choose Your Platform!