Scandinavian design is the talk of the globe, which reflects in Scandinavian kitchens. These kitchens embrace a hint of color, the warmth of wood, and textural beauty, making the perfect modern kitchen.
These simple, yet elegant top-notch designs keep everyone's attention. If this piques your interest, we invite you to continue reading to learn some interesting details about why Scandinavian kitchen cabinets are trending.
5 Reasons to Use Scandinavian Kitchen Cabinets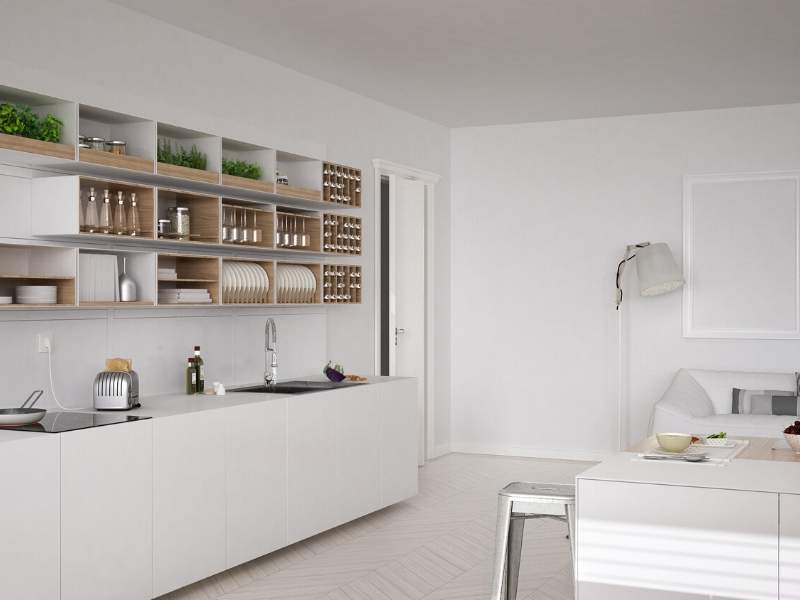 1. Plywood Scandinavian Cabinets
Plywood happens to be the material used to create Scandinavian kitchen cabinets. In fact, many believe they are the next big trend. First, cabinets made out of plywood are less susceptible to water damage. Another reason people love plywood is that it's easy to stain for a nice finish.
2. Floor-To-Ceiling Cabinetry
Floor-to-ceiling Scandinavian kitchen cabinets present a sleek and clean look for your kitchen. Moreover, they add to a kitchen's organization and make it look more spacious. Additionally, the ceiling-height cabinets optimize the kitchen space. What's more, this serves to create more space for storing dishware and thereby reduces clutter on the counters.
3. Sleek Handle-Free Design
With the Scandinavian kitchen design, they also have a touch-open mechanism that will enable you to push the cabinet door. Then, the door easily pops open, making it comfortable to open when your hands are full. So, the days of bumping into door handles are over as handle-free cabinets become more popular.
4. Spacious Wide-Open Shelving
This style includes open shelves which are the ideal serene look for modern kitchens. Moreover, it makes it easy for quickly finding the kitchenware you want. This open look also welcomes all family members and visitors to help themselves.
Scandinavian kitchen cabinets help keep the kitchen organized, which is a vital element in kitchen design. From a design aspect, they are essential to display your best crockery, dishware, and glassware. Moreover, they give your kitchen an elegant layout and a contemporary look.
5. Seamless Cabinetry
These cabinets appear to be built into the wall and are not noticeable unless they are open. These invisible cupboards give the kitchen a clean and uncluttered look and are very modern and sophisticated.
This provides an advanced modern vibe, making them very trendy in 2020. However, what's even better is the built-in cupboards optimize storage space.
Conclusion
Scandinavian kitchen cabinets are trending, bringing a dash of function, style, and modern vibes. We hope this inspires you to consider the Scandinavian kitchen cabinets in your next upgrade.
The Connection Between House Cleaning, Home Design, and Health
Forever Fresh: How to Keep Your Flowers Fresh for as Long as Possible
4 Features The Best Cordless Drill Should Have
Share This Story, Choose Your Platform!