If you have kids, you already know that there are a lot of fun and creative ways that you can decorate your kids' rooms or their playroom. Bright paint and fun posters are sure to add some excitement that your kids will love, but that's just the beginning. If you really want to transform the walls of your kids' rooms, you need to look into using felt tiles. These innovative wall tiles made out of durable and colorful PET felt are the perfect choice for wall décor in your kids' room (or practically any space in your home or office). 
5 Reasons to Use Felt Wall Tiles in the Kids' Room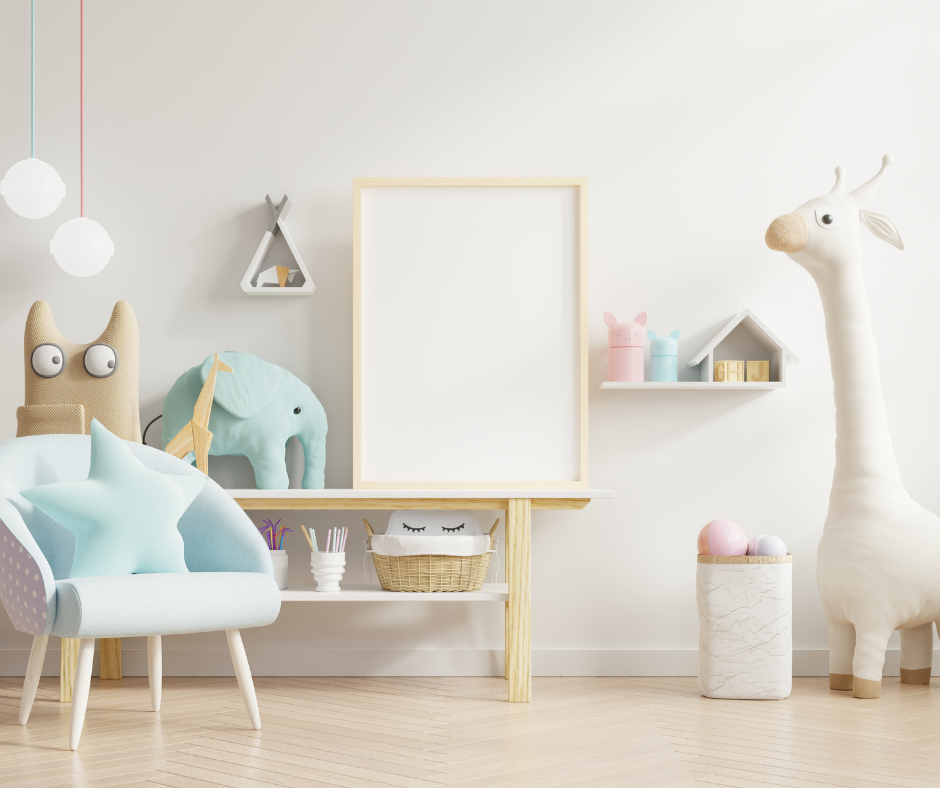 But why are so many families falling in love with felt wall tiles? That's what we're here to answer in this article. Here, we're taking a closer look at felt tiles and why building your own felt board is the perfect way to decorate your kids' room. Felt tiles are easy to hang up and install and instantly add a splash of color, warmth, and soft texture to your walls. 
What are Felt Tiles?
Before jumping into all the great ways that felt tiles can be used in your home, it helps to first understand more about this wall décor product itself. So, what exactly are felt tiles? Felt tiles are small pieces of a unique PET felt material that can easily be hung up and installed on any wall in your home or office. Felt tiles are colorful, lightweight, and can be installed within just a matter of minutes. Whether used for your home, office or that new home office so many of us find ourselves in, felt tiles can be a practical and eye-catching choice for your walls. 
5 Reasons to Transform Your Kids' Room with Felt Tiles
With so many options when it comes to wall décor, of course, it can be a challenge to figure out what's right for your kids' rooms. Unlike your bedroom or the living room, you probably won't be hanging up expensive pieces of art.
If you're looking to decorate your kids' room or playroom, felt wall tiles should certainly be part of your plan. With so many benefits to felt tiles, paint and posters just won't do to truly transform your kids' room. Curious as to why you should consider this design choice? Take a look at 5 of the top reasons why felt tiles will be the ideal wall décor choice for your kids' rooms.
Color and warmth

: felt tiles are available in a wide array of bright and eye-catching colors to suit any style and taste. The unique PET felt material also adds a sense of warmth for your interior space.
Sound-dampening quality

: it's almost inevitable that your kids' rooms or their playrooms will be a little noisier than other parts of your home. Instead of constantly running up and asking them to quiet down, why not cut down on unwanted noise? The unique PET felt material actually absorbs excess sound waves, which both reduces unwanted noises and improves the overall sound quality in your space. For many, this noise-reducing quality of felt tiles is enough to make them the absolute perfect choice for a child's space.
Fully customizable

: don't let some pre-made wall décor limit your creativity. With fully customizable felt tiles, you're in control of how your felt board will look. Use as many felt tiles as needed to create a unique felt board of any size that's truly unique. Allow your kids to get in on the fun to create a felt board that they'll love waking up to.
Easy to install

: most of us already have a pretty long to-do list when it comes to chores around your home. You shouldn't add one more strenuous chore to your list, which is why so many families love felt tiles. In just a few simple steps, you can have your own felt board hung up on your walls to enjoy. You don't even need any extra tools or experience. Simply peel back the adhesive tabs and press against your wall. It's easy to get start.
Sustainability

: now more than ever, it's important that we all do our part to practice sustainability and conserve our natural resources. Incorporating felt tiles into your wall décor is one small step to help you achieve a more sustainable home. Most felt tile manufacturers take sustainability to heart by using recycled materials for their products. Committing to reduce their impact on the natural environment. With felt tiles, your home won't just look good, but you can feel good about your design choice, too.  
Conclusion
Decorating your kids' room shouldn't be one more chore you're dreading. You should view this as an opportunity to let your creativity shine. Create something unique that your kids are sure to love. Even better, you can make this a chance to involve them in the decorating process. When you use felt wall tiles, the installation process is so quick and easy. Involve the kids and you can make this a true family activity.
There are many reasons why felt tiles are perfect for decorating the walls of your kids' rooms. Not only are felt tiles easy to install, but they also add vivid and fun colors to your walls. With so many choices when it comes to the colors, designs, and patterns, you have the freedom. You can create your very own felt board.
Create a colorful seascape, a knight's castle, or let your kids help out in crafting whatever suits their imaginations. And on top of all that, the innovative felt tiles work as a sound-dampening material. It can turn even the noisiest room in your home into a quiet oasis. So, the only question remaining is what are you waiting for? Transform your kids' room with felt tiles today.
Other Post You Might Enjoy:
10 Things To Consider Before You Renovate a Bathroom
Bath Remodeling on a Budget: 5 Creative Ideas
6 Tips For Choosing The Right Insulation For Walls
Share This Story, Choose Your Platform!