Welcoming a new baby to your family is a joyous time, however, there is a lot to do before the baby's arrival. For most, one of the first priorities includes adding style to your new child's nursery. In addition, you must make important home adjustments and selecting all the items they need to be comfortable and safe. Of course, every new parent has a never-ending list of tasks to complete before the baby comes home. In fact, you must set time aside to shop for a variety of items, from decor to bedding. Then, you must also buy a cot.
To being, consider creating a nursery with an interior design that's serene, cozy, and chic. However, you also want it eco-friendly, and one that grows with the child. But, to do this, you must take the right approach. You can reduce the amount of waste in your home by shopping smart, doing your research, and investing in high-quality nursery picks that can stand the test of time while still looking great. This ultimately saves you money, reduces your environmental footprint, and ensures you provide your baby with everything they need to be happy and healthy.
Let's take a look at some useful tips that will help you with your nursery preparation and ensure your baby has a space that they will love. If you have a baby on the way, continue reading for some excellent tips about how to style your new child's nursery.
Tips for Adding Style to Your New Child's Nursery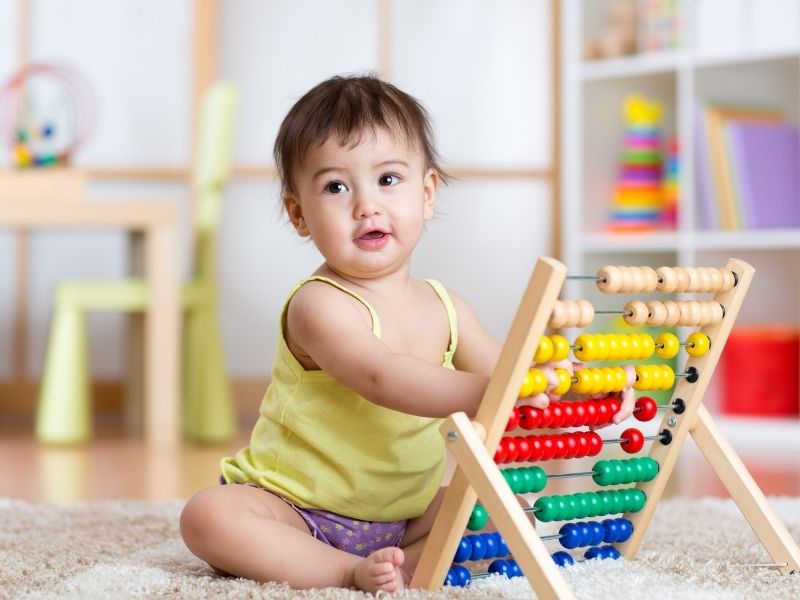 Choose your colors carefully.
Having established what theme you prefer, be sure to choose a color scheme for when you're buying cot accessories. Choosing neutrals for boho-chic nurseries is key as they fill the room with natural light and make it feel airy, spacious, and timeless. Neutral boho spaces are very trendy right now. Black and graphite grey can be added to this scheme, or you can opt for blush and pink for a girly touch. The idea of going bold but not overboard is to create a neutral nursery design and then add bright touches here and there such as bright furniture, bright fabrics, as well as bright toys, and other accessories.
Choosing a neutral color palette allows you to easily adjust decor, accent pillows and throws, wall art, and photos to reflect your baby's growth. In addition, you need to keep in mind that your baby will likely end up with tons of toys and books in the nursery, so a more neutral backdrop will help balance out all the bright colors that these items will add to your space. To design a gender-neutral nursery, select a palette that is versatile and gives your child the freedom to choose their own colors at a later date.
Furniture and décor.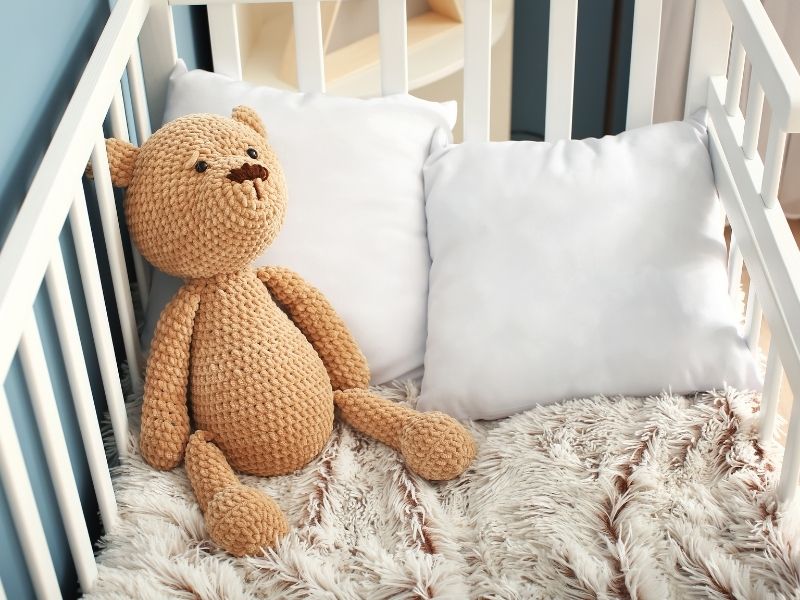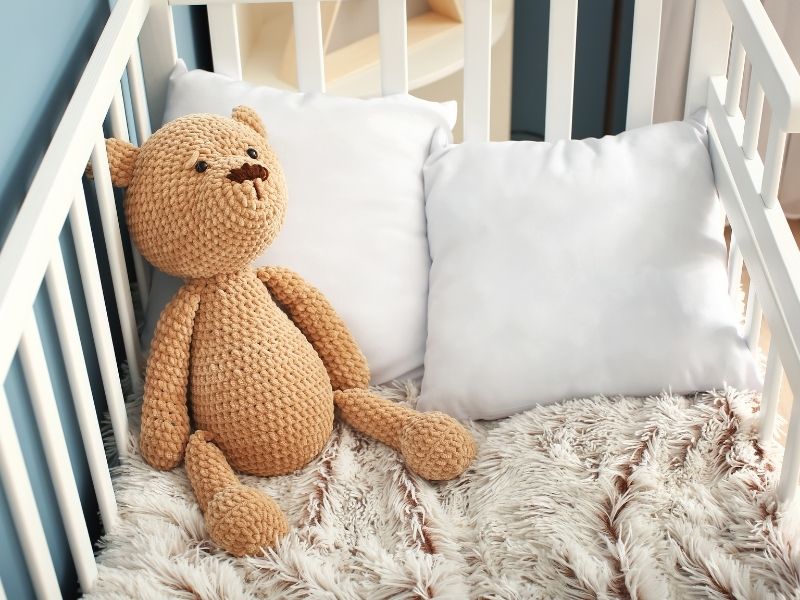 Consider using woven, rattan, wicker, wood, and stained wooden furniture to add texture to your nursery. Make the space feel more contemporary by opting for more modern pieces or going for a vintage feel. Embrace macramé, tassels, pompoms, or faux leather, as these are items that often appear in boho spaces.
Put greenery and potted plants to add a touch of nature to your space which will not only look great but also make the nursery feel more relaxing while enhancing the air quality at the same time.
Macramé and wooden signs look great on a gallery wall to create the perfect boho-like atmosphere. Then, go the extra mile and add a woven or wicker chandelier or lamp to create a unique look.
Invest in furniture that converts.
Investing in nursery furniture that converts is a great way to design your nursery in a way that's eco-friendly, stylish, and fits your budget. There are many cribs available that convert into toddler beds, daybeds, or even twin-size beds.
As your child grows, trundle beds are also great because they are also useful as a storage space. You can style your chic nursery in various ways, using shapes and colors that help your child develop well mentally.
Adding a rattan lamp, a wooden dresser, layered rugs, a leather chair, and a wooden shelf in the corner can create a neutral boho nursery that both you and your child will love.
Find the right style for your new baby's nursery.
When your baby arrives, their room must provide them with everything they need to grow up happy and healthy. Follow these tips to ensure that when you style your new child's nursery, you get what you envision. Then, you have peace of mind that your new nursery is functional, practical, and stylish. This provides both you and your baby with the perfect environment to grow together.
If you have any questions or suggestions, we always love to hear from you in the comments below. Also below are links to more fun and creative articles about ALL things DESIGN for your home or business.
Images Courtesy of Canva.
Other Posts You Might Enjoy:
Renovation Tips for a Growing Family
How to Baby Proof Cabinets: A Homeowner's Guide
6 Tips for Sharing a Room with Your Baby
Share This Story, Choose Your Platform!