We all deserve to have somewhere to relax and escape the day's stresses. For some people, that place is a park or a river; for others, it's a quiet corner of their backyard for peaceful reflection. A private outdoor sanctuary at home can undoubtedly be the more convenient option, but not every homeowner knows how to design and create one that's both practical and aesthetic. It might only be a matter of time before you have what you need when you take these steps below: 
A Guide for Creating An Outdoor Sanctuary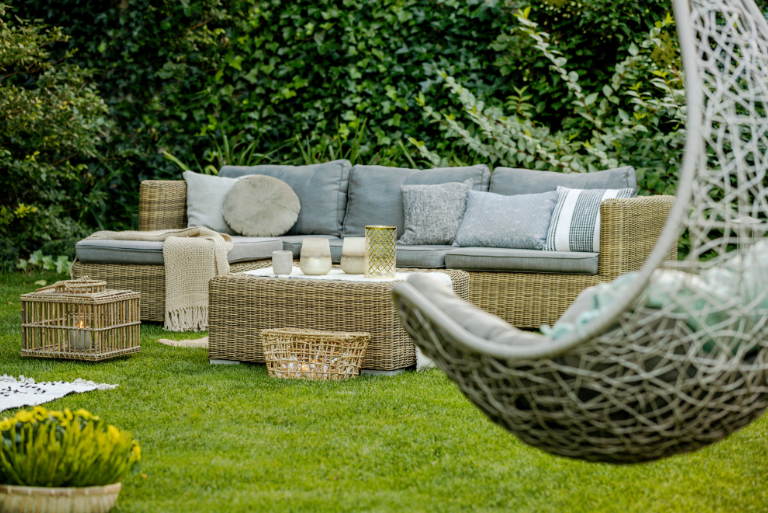 Step 1: Think About What You Want
Saving pictures you find on the internet is an excellent way to find out what looks aesthetically pleasing, but thinking about what you want is even more important. Some people want a spa they can relax in, such as Clearwater Spas Washington residents purchase, while others want an outdoor kitchen so they can fry and grill their stresses away. 
You might even have an idea about the plants you want to incorporate, the type of lighting you'd like, and whether you prefer wood or wicker furniture. You might stand a better chance of creating something you enjoy when you take the time to put your needs first. 
Step 2: Consider Your Time Constraints
While you might already be planning to hire experts to assist with creating your idyllic outdoor sanctuary, you also have to think about maintenance requirements in the long term. Your outdoor area likely won't remain in pristine condition without care and attention. 
As a result, you might like to reconsider any plans you have to enjoy a sprawling cottage garden if you don't have copious amounts of free time to dedicate to gardening. Instead, you might lean toward hardscapes, low-maintenance garden art, and easy-care plants like grasses and succulents. 
Step 3: Plan for All Seasons
Most homeowners get the most use out of their outdoor sanctuaries during the warmer months of the year. During fall and winter, they often sit neglected and unused. That doesn't have to be the case for your outdoor space if you design it to cater to your needs year-round. 
Look at outdoor shelter options like pergolas, gazebos, and retractable awnings. You might also explore heating like backyard firepits and patio heaters. A few well-thought-out design decisions might make all the difference in how often you can use your new outdoor space. 
Step 4: Set a Budget
The sky's the limit for how much you can spend on an outdoor sanctuary you use to unwind and relax. You might decide to spend thousands so you can enjoy a spa pool, swimming pool, sauna, and outdoor kitchen. In contrast, you might want to spend just hundreds and buy a few new plants and solar lights. Setting a budget can be crucial for ensuring your design and finances align. Otherwise, you might be sorely disappointed when your chosen landscaper isn't able to deliver what you want. 
An outdoor area can do wonders for your mental health when you're trying to unwind after a busy and stressful day. If you're getting ready to create one in your backyard, you might find the process to be much easier when you take the steps above. 
Other posts you might enjoy:
What's Trending In Outdoor Patio Spaces?
How To Decorate a Small Deck to Maximize your Outdoor space
Share This Story, Choose Your Platform!