Wainscoting is a popular architectural feature that can add visual interest and a sense of warmth to any room, insulate and provide extra wall protection. Wainscoting is a popular option when it comes to home improvement. With so many choices on the market, it can be hard to know which one is right for your home. Here are some factors to consider that will help you choose the right wainscoting for your needs. 
Choosing the Right Wainscoting for Your Home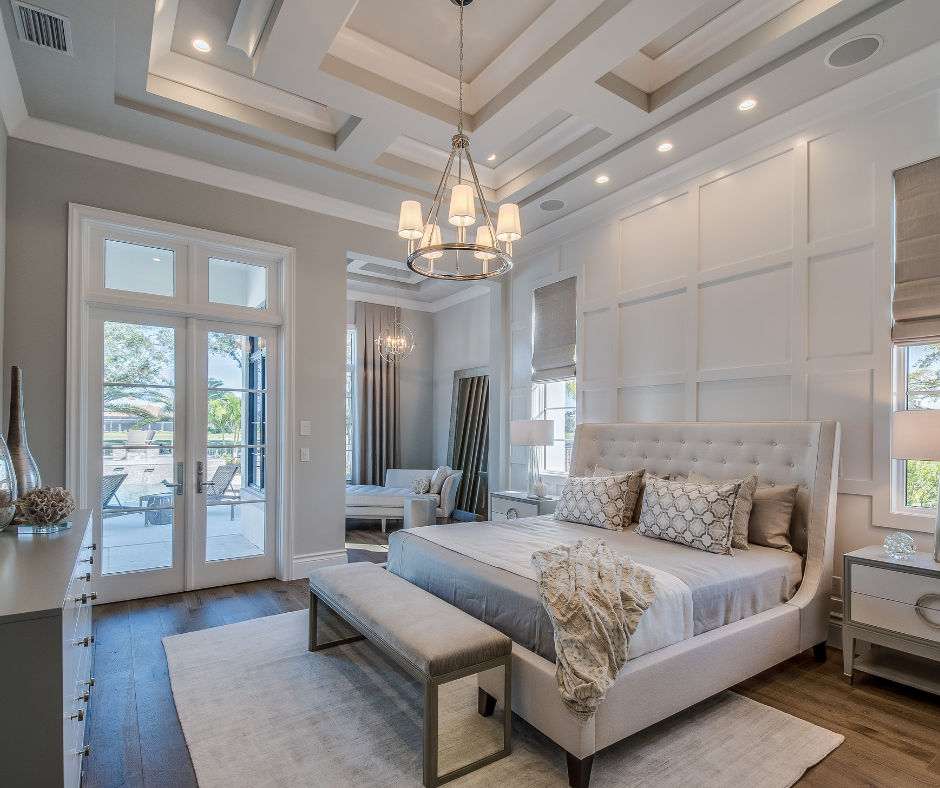 Consider the Style of Your Home
When choosing wainscoting for your home, always consider the style of your home. If you have a traditional home, for example, you may want to choose classic wood wainscoting that features intricate details and carved paneling. 
Traditional wainscoting is often made of dark wood, such as mahogany or walnut, and has intricate details. You can also choose from various finishes, from glossy paint to distressed rustic chic. If you have a more contemporary home, you may prefer sleek and simple wainscoting made of painted wood or laminate.  
The Purpose of the Wainscoting
Wainscoting can add architectural interest to a room, and it can also help to protect walls from damage. When choosing wainscoting for your home, it is important to consider the purpose of the wainscoting. For example, if you are looking for wainscoting that will help to protect your walls from scuffs and scratches, you may want to choose a harder material such as stone or metal. 
On the other hand, if you are more interested in the aesthetic appeal of wainscoting, you may want to choose a material such as wood or plaster. If you're not sure which type to select, wainscoting professionals like Doors Plus can help you find just the right type for your space and needs. 
The Function of the Space
You also need to consider the space where you want to install the wainscot. For example, durability and easy maintenance should be your top priorities if you want to add wainscoting to a bathroom. You may want to choose a more durable material like PVC in a high-traffic area like a mudroom or entryway. 
If you want to add visual interest to a space, you will have more leeway in terms of material and style. For instance, a formal dining room would benefit from a more elegant style of wainscoting, such as raised panel or beadboard.  
Maintenance
When choosing wainscoting it's important to consider the maintenance level required. Some materials, such as wood, require regular dusting and polishing, while others, like vinyl, are much easier to care for. You should also remember that some materials are more susceptible to damage than others.
For example, wood wainscoting can be scratched or dented, while vinyl is more resistant to wear and tear. By choosing the right material for your needs, you can enjoy your wainscoting for many years to come. 
Budget
Wood paneling is typically the most expensive option, while plastic and composite paneling are generally more affordable. Wood paneling is an excellent choice if you're looking for a high-end look. However, plastic or composite paneling may be a better option if you are working with a limited budget. 
While creating a budget you will also need to consider the size of the area you plan to cover and the complexity of the installation, as these will determine the installation costs. It is important to compare prices from different suppliers before making a final decision. 
Wainscoting can be a beautiful addition to any room in your home, but choosing the right type is important. By doing your research and taking into account the style of your home, the purpose of the room, and your personal preferences, you can find wainscoting that perfectly complements your space. 
Other Posts You Might Enjoy:
Tips to Furnish Your Bedroom on a Budget
Inexpensive Renovations to make Lasting Expressions
How to Protect Your Home During a Remodel
Share This Story, Choose Your Platform!