With so much competition in home buying, doing small things can make a huge difference. Little changes here and there can set yourself and your home apart from the competition, while at the same time increasing your profit from a home sale. Putting in the extra labor can end up paying off big time. Here are some inexpensive renovations you can do to create long-lasting impressions on potential customers.
Inexpensive Renovations to Spruce up Your Home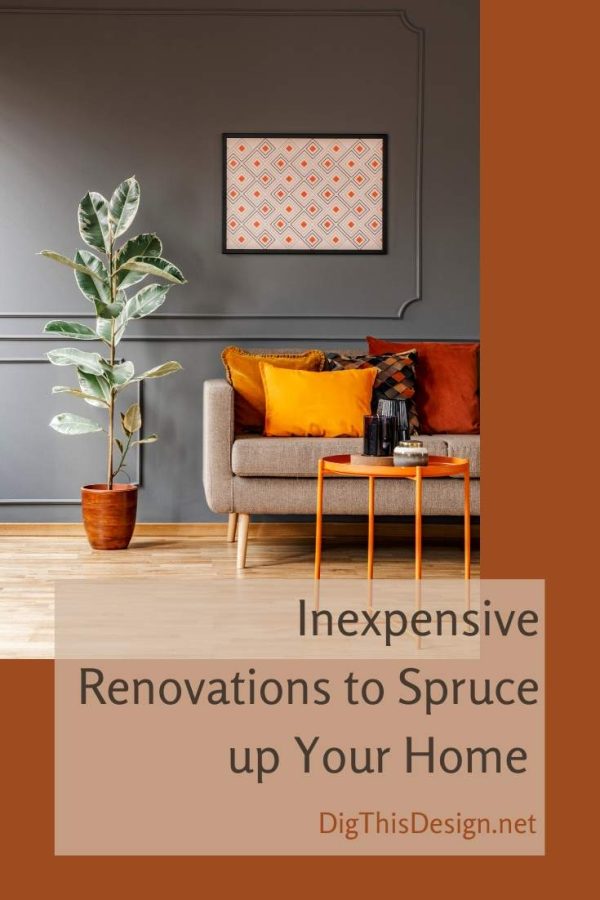 Use Wallpaper
Wallpaper used to be a thing of the past, but it's making a comeback. Wallpaper adds elegance and can give rooms a "custom" feel. Check out Winnipeg basement renovation for some inspiration. Wallpaper isn't expensive, and there are a ton of products that are nothing more than "stickers." The key is to do a nice job, smooth out the edges, and make it look like something out of the ordinary. Taking care of smaller details, such as oiling the molding and using petroleum jelly to insulate the hinges will make a difference too.
Fix Up The Patio
Most homeowners want to extend the indoors to the outside. If you want to increase the visual square footage of a home, extending it to the outdoors is an amazing solution. A patio doesn't require digging, a foundation, or any walls. However, it still gives the homeowner additional entertainment space and flows from the indoors out. If you want to increase the attraction of your home, try a deck with a screened-in porch. Depending on your climate, this can be added living space without having to do much work at all.
Use Nostalgia
Sometimes, the best way to give your home a high-end feel and some old-world charm are by using vintage items. Search through the classifieds to find built-ins that have been torn out, advertising signs that can be specially placed, and wardrobes that can be strategically set. Those types of unique items will set any new construction house apart from all the others in a neighborhood. Make your home build stand out from the rest by making it more "homey."
Custom Cabinetry
Instead of going to Home Depot or Lowes for your cabinetry, consider including custom cabinets. For a little extra labor, you can design the kitchen and build the boxes for the cabinets. Then, find a local cabinet-maker to create something outstanding and unique that looks high-end. The cost will be equal or less if you do it right, but it will make your homeowner feel like they have something that is one of a kind. It also leaves the kitchen design more to the imagination and allows for great use of space.
Add Wainscoting & Molding
Wainscoting is an upgrade that costs very little, yet it has a huge impact. It creates a more traditional look. If you use materials that are inexpensive and paint them, no one will know the difference between the high-end stuff and what you have created. It will give the homebuyer an impression of an upgraded appearance and can be the extra "wow" factor to catch their eye. Adding a little more intricacy to the molding is an upgrade that might be time-consuming, but it is well worth the elegant and traditional appearance. Homeowners are looking for those little things that make a house stand out from the rest. Paying attention and putting in the effort of adding these two inexpensive renovations can make all the difference.
Stick With Stainless
When renovating a kitchen, the key is to stick with stainless steel appliances. For a small price difference, they give a better overall impression of the kitchen and make it look more modern. Most homeowners are looking for stainless steel in a kitchen, not black or white appliances. It's really that simple.
Overall, there are so many inexpensive renovations that you can do to your home to make it more appealing to potential buyers. Not only will the appeal increase, but so will your home's value.
Other Posts You Might Enjoy
Bathroom Upgrades – 5 DIY Tips
Home Upgrades that will Benefit your Everyday Life
How To Afford To Upgrade Your Home With A Hot Tub
Share This Story, Choose Your Platform!