Most people want the comforts provided by typical air conditioning in homes. However, many people don't want to have to worry about the negative effects of traditional air conditioning systems. If you are one of these people, you might want to consider a ductless air conditioner. These may also be called split air conditioners. They can have a few different components including an indoor unit, an outdoor condenser and a conduit.
Creating a Greener Home With Ductless Air Conditioning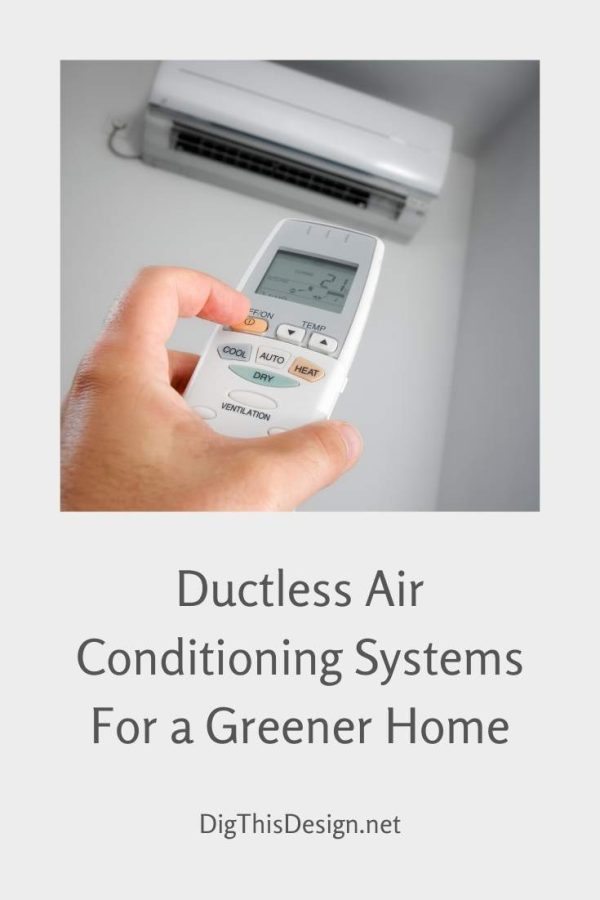 Ductless Air Conditioners
The end result of a ductless air conditioner works much like central air conditioning. The main difference is you don't need to have any of the necessary duct installations in your attic or your walls. Therefore, if you live in a home where the ductwork has never been completed, this option would be perfect for you. It will keep you and your family comfortable during the hot months, and it's also more energy-efficient.
Benefits of Ductless Air Conditioners
The upfront cost of a ductless air conditioner might initially scare you off. However, there are many reasons why this investment can make sense. First of all, ductless air conditioners are easier to install. They're also quiet. To get an idea of prices, websites like ComfortUp and Amazon sell them online. Ductless air conditioners cool your home just as well as central air conditioners do. If you buy an energy star certified unit of ductless air conditioning, you can save as much as 30% on your energy bills. Another reason why many people consider this form of air conditioning in their home is because it's better for allergies. Additionally, this air conditioning system can easily be blended in with the room it's in.
Cons of Traditional Air Conditioners
Condensation, moisture, debris and dirt can build up in your air ducts over time which can cause health concerns for allergy sufferers. Getting these ducts cleaned is an expensive and complicated process. However, it's not something you have to worry about when you have a ductless air conditioner.
If it's time for you to upgrade your air conditioning system, ductless air conditioners might be the perfect option for you. Those with an eye towards green home design can use ductless air conditioning to reap all the benefits of central air without the downsides associated.
Other Posts You Might Enjoy
5 Most Common Air Conditioning Problems and Their Solutions
Inspiring Industrial Design Ideas to Consider
HVAC Unit – 7 Beautiful Ways to Hide It
Share This Story, Choose Your Platform!