These days, people have all kinds of ideas when it comes to redesigning the interiors of their homes. Some people opt for the contemporary minimalist look, while others prefer something more rustic. You might be reading this article because you aren't sure what particular style you should select for your abode. The industrial look is currently gaining popularity among thousands of homeowners. If you want to achieve the industrial design look for your home, you don't need to buy a former factory and convert it into a residential home. Did you know that there are many industrial design elements you can apply to your house, regardless of its age or architectural style? Here are 7 industrial design ideas for you to consider for your renovation project.
Industrial Design Ideas to Introduce Into Your Home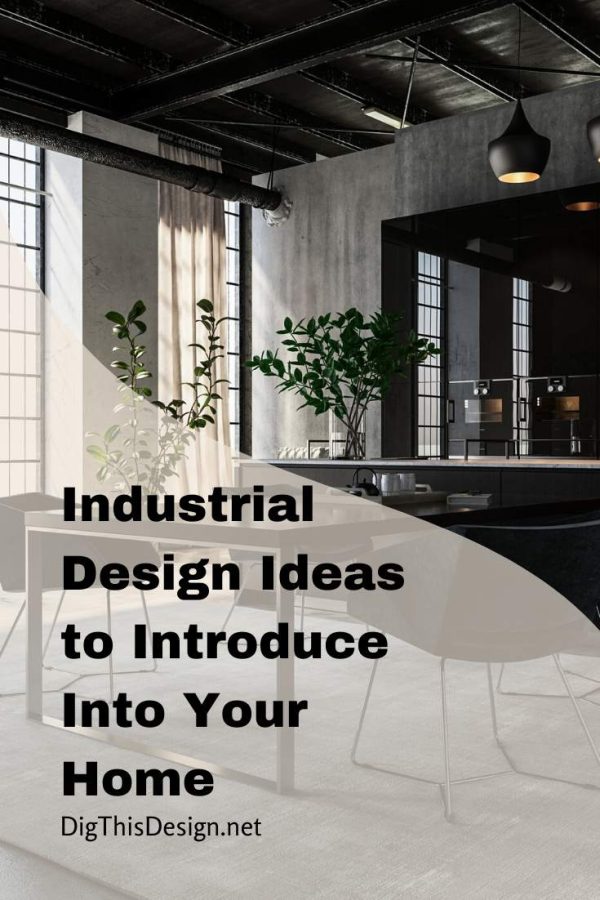 Expose Your Walls and Flooring
The first step to achieving an industrial design look for your home is to get rid of carpets, underlay, and drywall. You can then clean the bricks and "seal" them with a transparent paint. After you sand and stain the floorboards, you can put some attractive rugs over them in central parts of each room.
Mix and Match Industrial and Modern Furniture
Many old industrial factories use iron and thick steel for the construction of machines and equipment used on a daily basis. You could use that fact as inspiration to create "hybrid" furniture for your home! For example, you could weld brackets and castor wheels onto steel columns to create a robust framework for an oak kitchen table. You would need to know how to weld and you'd have to use a decent MIG welder to get the job done properly. Check out this comprehensive Millermatic 211 review from pickwelder.com for an example of the latter, and popularmechanics.com for help on how to get started with MIG welding.
Use Industrial and Commercial Aluminum Elements in Your Design
Factories use all kinds of machines and contraptions to perform various tasks. You could repurpose some of those items and use them as featured living room elements! For example, you could convert some of those items into functional standalone lights or even picture frames.
Fit Stylish Venetian Blinds to Your Windows
Get rid of your curtains and replace them with some stylish aluminum Venetian blinds instead. Did you know that you don't have to get them in the standard "office white" color? Venetians are available in a plethora of tones so you can choose one that enhances each room in your home. You could opt for vibrant color and make your window a feature of the room. Or, you could select a variation of the existing color scheme in the room. The possibilities are endless. Take a look at blindster.com for some inspiration.
Buy Kitchen Appliances With Brushed Steel Surfaces
Many people opt for white or hidden kitchen appliances. In your case, you should consider making them part of the room's design! These days, it's easy to find appliances that have brushed steel surfaces. It doesn't have to stop there – you could fit brushed steel kitchen backsplash for that truly industrial kitchen look! Brushed steel surfaces are super easy to clean.
Replace Your Windows With Larger Ones
Have you ever noticed that in most factories, especially older ones, the windows were quite large and prominent? You can use that to your advantage by installing larger windows to replace your existing ones. They enhance both the interior and exterior appearance of your home, and they also let lots of natural light in. This helps to brighten up your rooms and simultaneously keeps your lighting costs down!
Images Courtesy of Canva.
Other Posts You Might Enjoy
Best Interior Design Trends of 2017
Coverings 2017 Show, Trends Report
Share This Story, Choose Your Platform!