Scandinavian design is characterized by simplicity, minimalism, and functionality. Extremely simple and incredibly durable, Scandinavian design is something that a lot of us are incorporating into our homes. We have done so for years, ever since the massive rise of IKEA. It is something that the majority of us have in our homes, usually unknowingly. The requirements for having a Scandinavian design themed home are easy to follow: keep it simple, keep the natural light coming, keep it clutter free, and keep going with the eco-friendly morals and values that the Swedish, Danish and Norwegians promote.
Adding Scandinavian Design to Your Home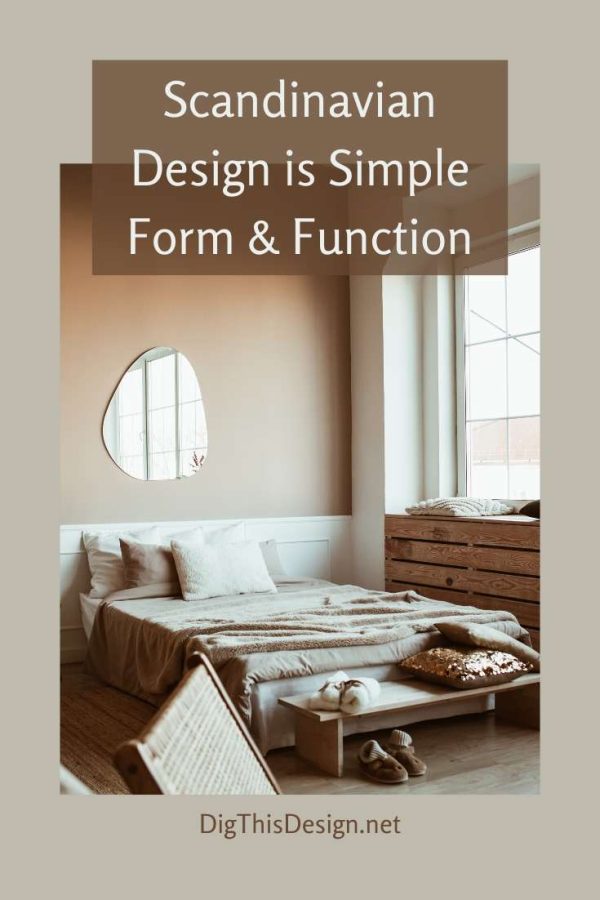 Incorporating Color
If you are wanting to go all-out on this particular style of design, you will need to embrace the color palette that they use. Cold colors are mainly called upon to provide a light and airy feel to a room. This prevents the space from looking overcrowded. Any other splashes of color that you want to add should come from soft furnishings or decoration. For example, the base of a lamp could provide an excellent pop of color to a room.
Practicality
For the most part, everything that you encounter in Scandinavian design is simple yet extremely practical. For example, the majority of front doors are made of hardwood. These doors do exactly what their purpose is, which is to be a functional door. When did we decide we wanted to add in windows and letterboxes? It's taking it back to basics. When getting a new Scandinavian-style door, make sure you get a good quality lock and a key to go with it from a company like The Safe Depot Locksmithing. However, not all of the doors are complete wood- you can get ones that are made entirely of reinforced glass to let natural light flow into the house. It's a bit of an extreme and strange variation, but that's where practicality, functionality, and style have come into play and clashed.
Materials
Mixing and matching different materials for your furniture and other furnishings can seem like foreign territory when designing your home, but this style embraces it. There's lots of wood used (keeping it as natural as possible), but you'll also see hints of metal and plastic. Explore different combinations that you can use. Copper is huge at the moment. Therefore, it's a great way to get started with something small and minimalistic to show off your Scandinavian design.
Scandavnian design embodies both modernism and functionalism. Therefore, no matter what the current design of your home is, adding some Scandinavian design to it is a simple and beautiful addition.
Images Courtesy of Canva.
Other Posts You Might Enjoy
Spicing Up Your Home With Scandinavian Furniture
5 Popular Interior Design Styles And How To Get Them Just Right
Stylish Home – The Basic Rules to Create Style and Value
Share This Story, Choose Your Platform!