The essence of Scandinavian furniture can be traced back to the designs that prevailed in the 1950s in Denmark, Sweden, Norway, Finland and Iceland. The key aspects of the design are light color, ample use of wood, minimalism and functionality. In fact, the popularity of Scandinavian furniture grew following the display of glass and houseware designs at Milan Triennale exhibition in 1947. Additionally, Design in Scandinavia, the traveling exhibition, displayed products all over the USA and Canada during the period 1954 to 1957, further popularizing Scandinavian furniture designs.
However, the evolution of the characteristic Scandinavian design can be attributed partly to the Nordic countries' history. They focused on using locally available materials and subtle, functional forms. Moreover, life in Scandinavia revolved around the home because of the rough climate and long and cold winters they experienced. The home is the coziest and the most comfortable place of refuge as far as the Scandinavians are concerned. This is why Danish word Hygge (pronounced "hue-gah") is used to describe that multi-faceted element that is home.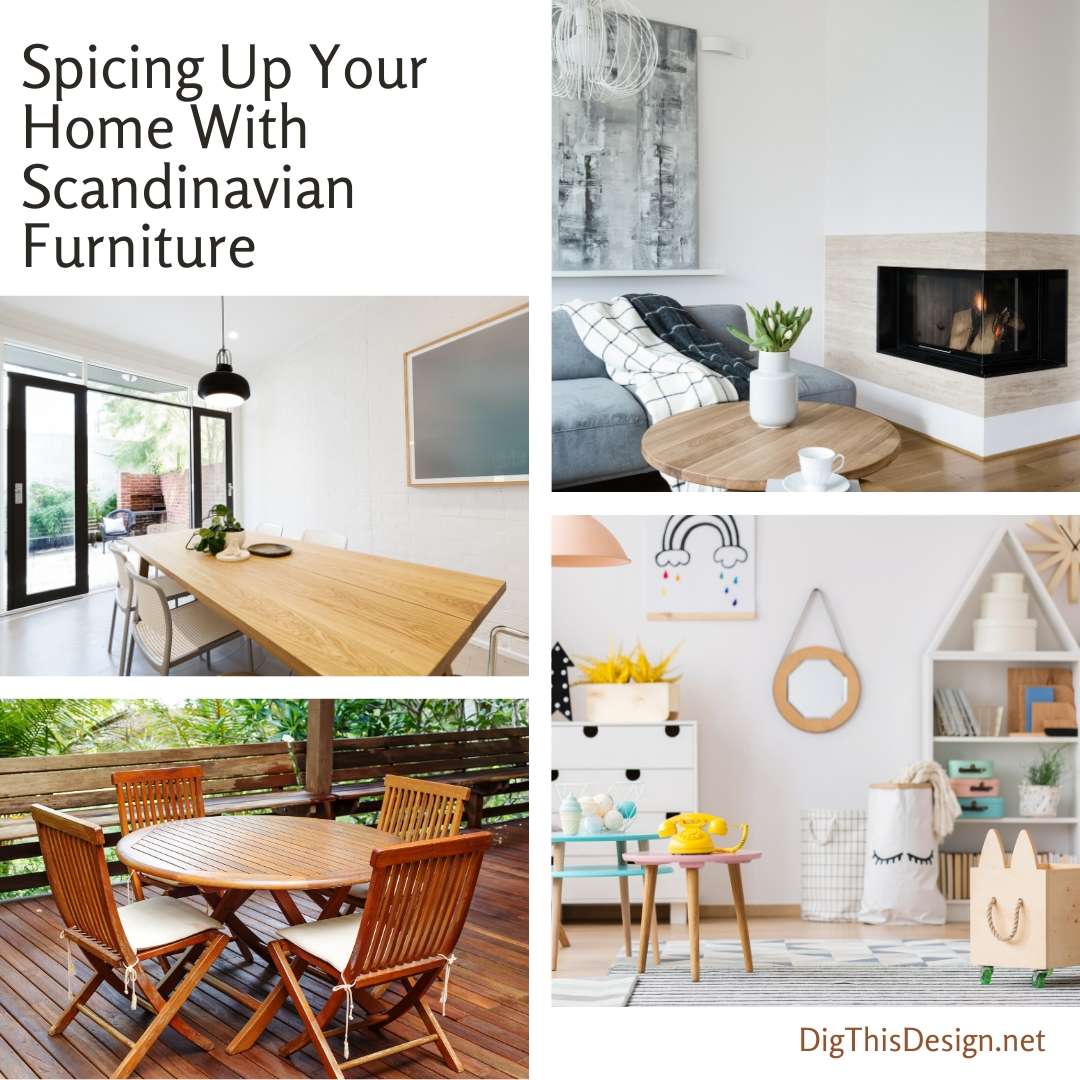 Typical Characteristics of Scandinavian Furniture
The interest in classical design declined during the 1980s but revived once gain in the 1990s. However, the designs were developed on the basis of new interpretations of traditional ideals as well as concepts. The Scandinavian furniture designs of the 1990s blended conventional designs such as shapes and intricate hand-made designs with the modular design approach and added functionality.
The three pillars of Scandinavian furniture are good design, beauty, functionality and use of resources in an optimal manner. Simple designs often blend well the local natural environment. In addition to symmetry and clarity, Scandinavian furniture design always radiated warmth and coziness. Wood is primarily used for making furniture, but natural materials such as metal, granite, clay, leather, linen, wool and furs are also made use of. In general, the Nordic color palette is light and pale.
Facts About Scandinavian Furniture
Furniture made according to Scandinavian designs or authentic Scandinavian furniture is sold by many stores in Singapore. Scandinavian style furniture is popular for several reasons:
#1: Scandinavian furniture is sleek (not unreasonably minimalist), stylish and extremely utilitarian. Contrary to the opulent European designs of the 19th century, the Nordic nations settled for simple and fun furniture that was accessible to all.
#2: According to Australian furniture store owner David Beeman, the appeal of Scandinavian furniture lies in its quality and craftsmanship. Designs that have been created over 50 years ago are still mind-blowing.
#3: During the 1950s and 1960s, Scandinavian furniture makers made use of Brazilian teak and rosewood to create home furniture. These woods are not commercially available any longer. Furniture makers in Nordic countries currently use beech, walnut and oak wood harvested from forests that are sustainably managed.
#4: According to Paul Fung and Susan Man founders of Manks Limited, a Scandinavian furniture store, the Scandinavian design offers simple lines, makes use of natural materials and provides breathing space.
#5: Typically, the Scandinavian color palette consists of whites (bright white to ecru); pastels such as blue, green or pink; natural light wood tones, and occasionally a splash of red or yellow. This works well with contemporary home and office interior designs. The Scandinavian furniture's organized style also adds to the benefits it offers.
#6: In addition to all of the above, there is great scope for individualizing the furniture within the limits set by the Scandinavian design.
In conclusion, it is important that you look out for Scandinavian furniture in order to enjoy the benefits of comfort and coziness they offer. Irrespective of whether you have space constraint or lavish space in your home, you can expect to amaze your guests if you make use of Scandinavian furniture as part of your interior decoration/design project. It brings about a rustic, but also sophisticated look.
Images Courtesy of Canva.
Share This Story, Choose Your Platform!