The kitchen is the most important room in your home. A fantastic kitchen can add as much as twenty-five percent onto the overall value of your home. However, an investment benefit isn't the only reason you should be thinking about doing some kitchen improvements. A kitchen is a place enjoyed by the whole family, whether it's eating breakfast together or cooking a wholesome meal. There are plenty of possibilities of changes you can make to your kitchen, no matter what your budget is.
The Best Kitchen Improvements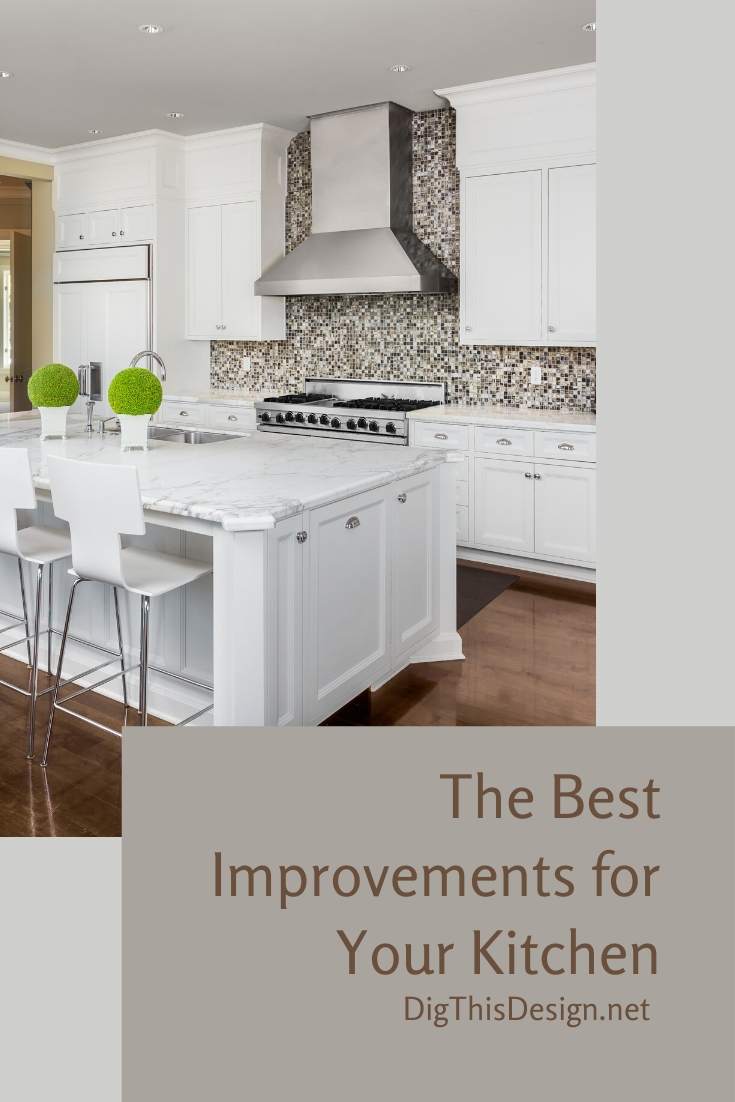 Changes To Comfort
How about making your kitchen a more comfortable place to be? You can add heated tiles to your floor. It's a big change, and it is quite costly, but just think how much you'll appreciate it on cold mornings. You might be worried about how much a feature like this is going to cost in energy. Thankfully, these heated floors have energy-saving settings, so it won't change your home bills as much as you think. Also, consider adding an iPad holder somewhere near your food preparation area. This way, you can always have a recipe on the screen within easy view.
Little Details Make A Difference
If you don't have a large budget, you can make small changes to your kitchen that are going to have a huge impact on the overall aesthetic. For example, instead of replacing your cupboards and tearing out the old fittings, why not just upgrade the handles? Handles that look almost industrialized are in style right now. This means you might want to avoid handles with curves and opt for sharper edges instead. This will make your kitchen look contemporary and it will fit in with the latest styles.
Similarly, you can consider replacing your kitchen faucet. There are plenty of new designs to choose from. These are also listed on Faucet Assistant so you can find them all in the same place. Remember, the faucet doesn't have to match the rest of the kitchen and it can stand out.
Expensive Additions
You might have a larger budget to work with for your kitchen improvements. If that's the case, you might want to focus on adding new tech to your kitchen. A great addition could be a new heat induction hob. The amazing thing about this feature is the types of displays you can get. The colorful graphics that change depending on the size of the pan being heated look ultra-stylish and futuristic. It's certainly something you'll be able to show off to houseguests.
Maybe it's time to get rid of the kitchen table and install a breakfast bar instead. This will provide the perfect place to dine with your family, and it could be a beautiful centerpiece for your new room.
I hope you love some of these ideas and think about using them while doing your own kitchen improvements.
Images Courtesy of Canva.
Other Posts You Might Enjoy
Kitchen Design Tips To Keep Your Food Prep Safe
Kitchen Backsplash Design – Designing a Visual Focal Point
A Kitchen Facelift To Bring It Into the 21st Century
Got A Boring Kitchen? Breathe Life Into It With These Decorative Tips
Share This Story, Choose Your Platform!