The kitchen is most definitely the heart of the home. It's where the eating, socializing, cooking and catching up happens, so it's important that it's at its best. As new gadgets come out, and fashions change, kitchens can age quite badly. If you think your kitchen could use a kitchen facelift to bring it up to date, then check out these 4 easy tips:
Tips For a Kitchen Facelift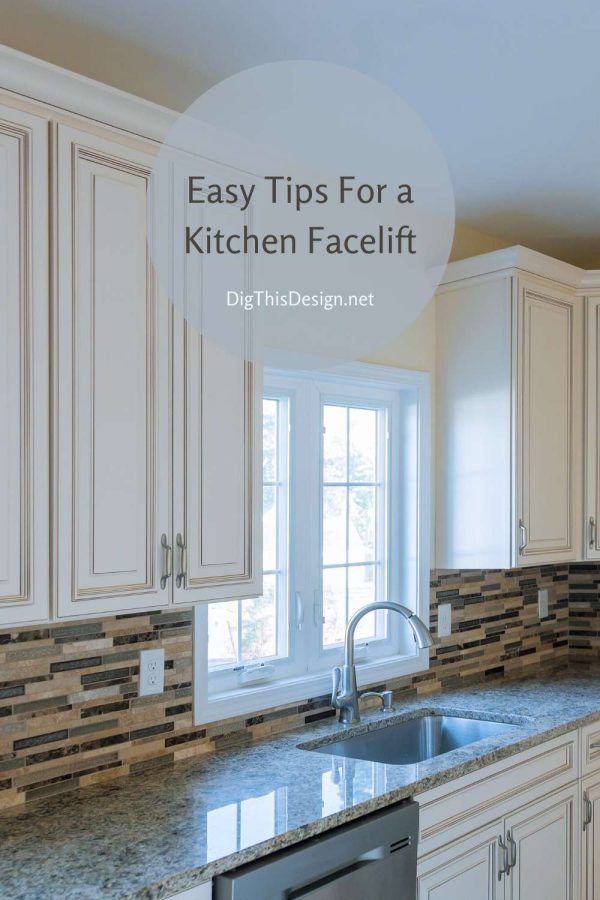 Freshen Up the Walls with Paint
Dark or bright colors in a kitchen take a lot of work to pull off, although granted they can look very trendy when it's done right. For a more foolproof approach, stick to neutral colors and grays to guarantee a style which is more likely to stand the test of time, but still looks chic. If you want to jazz it up a bit, let the art or accessories do the talking – they're more easily changed as fashion moves on, and a little bit easier to get right. Neutral backgrounds with pops of color are currently right on trend!
Change Out the Dated Appliances
The best way to bring a kitchen up to date is to fill it with all the gadgets your heart could desire. A modern refrigerator really helps to facelift a kitchen and is a good place to put your money. Technology has come a long way in recent years – and refrigerators are far more efficient on the electricity, so you could get bonus environmental points as well. Purchasing some trendy small appliances like the popular KitchenAid mixer in a fun color, a great coffee machine, stylish faucet – they all add a little sex appeal to your kitchen.
Accessories
The accessories can make or break a kitchen's style, and give you the flexibility to imprint your own personality on the room without having to rip the whole thing out and start again. Just by changing out the hardware can give your cabinets a brand new look. I call hardware the jewelry to the kitchen cabinets. Plants can add a modern sense of vitality to a kitchen, and can even help with the air quality. There is nothing like fresh herbs grown in your own kitchen.
Hire a Professional
If your cabinets or flooring need more than a kitchen facelift, it could be time to call in the professionals. A kitchen renovation contractor will be able to advise you on new hardware that takes your family's needs into account, while still taking into account changes in trends and your personal style. When it comes to a kitchen remodel I always recommend hiring a certified kitchen design who has a minimum of seven years in the industry.It's the ultimate way to imprint your personality on your kitchen while dragging it into the 21st Century at the same time.
Facelift your kitchen and bring it up to date using modern appliances and technology along with personal touches like art and plants to create a homely but distinctly 21st Century style.
Images Courtesy of Canva.
Other posts you might enjoy:
Kitchen Remodel Advice – Best Value for the Dollar
Home Remodeling: Steps to Getting Started
A guide to Negotiating Your Home Renovation
Maybe You Don't Need a Whole New Bathroom; 3 tweaks to Five a New Look
Share This Story, Choose Your Platform!