A home renovation is a challenging project. You have to become a project manager, juggling multiple tasks at once while keeping your eye on things.One of the most important things to keep an eye on is your budget. Remodeling is expensive; even giving a room a basic facelift can run into the four figures if you're not careful. While you could just settle for the tag prices when buying your new furniture, it's not going to help the budget to do so.
How to Negotiate Your Home Renovation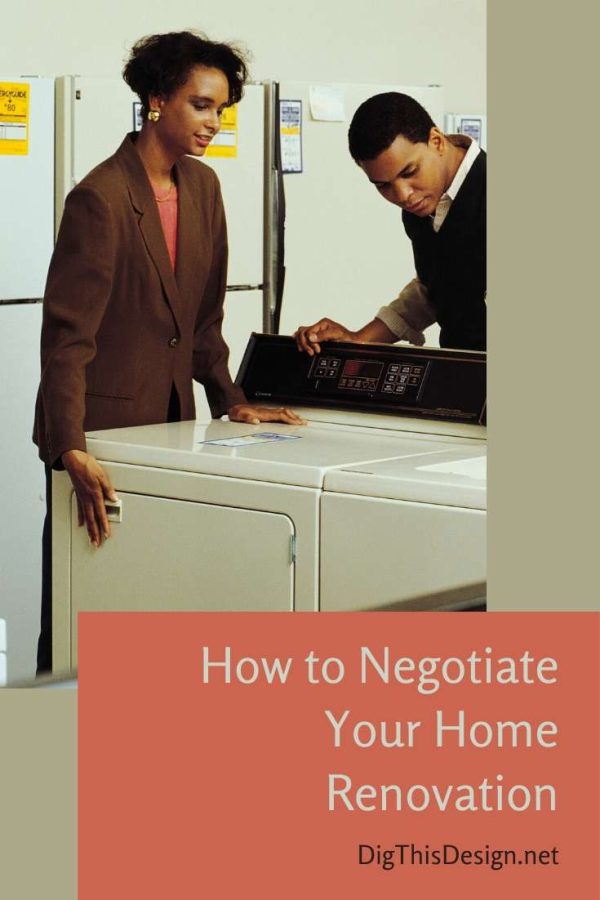 You visit an antique store, amerisleep's mattress store or a furniture retailer and you worry about how much you'll spend. Yet so few of us negotiate the bottom line price. The idea is almost anathema to many of us, brought up in a culture that doesn't talk about money. The thought of telling another person to give us money off and potentially damaging their commission doesn't come easy. We flinch at the idea, pay the ticket price and despair over the credit card bill later.
But you're on a mission here. You've got a room or maybe even an entire house that needs new furniture and finishes. You could buy secondhand, but it's never quite the same. If you want specific items but don't have the budget for them, then it's time to dip your toe into negotiation.
Negotiating Tactic #1: Pick Your Time
Whether you're buying a mattress or an entire entertainment system, choosing the time you visit is essential. Towards the end of the month, sales staff are more likely to be aiming for sale targets. As a result, this is the time when they're going to be needing to close the deal and be more motivating to make one. Also, you might want to take advantage of holiday savings. So many stores have sales around holidays and reduce prices on things like television sets. It pays to stay up on seasonal promotions.
Negotiating Tactic #2: Be The Embodiment of Charm Itself
Even if it doesn't come naturally, you're going to have to be charming. You have to make a salesperson – who are charming themselves – want to help you. Being cheeky doesn't hurt either, so long as it is self-aware and done with a wink and a smile. If you joke you know you're pushing it, but you want this item, you're likely to get a better response than demanding for a deal.
Negotiating Tactic #3: Hint You Have More To Buy
Walk in with a furniture plan and a tape measure, showing you are a serious buyer. Dropping a few hints that this might not be your only purchase is a good way to go. Muse on the expense of the item, and add on: "and of course when this is done, then, we have the family room to do…" Let the sentence lie there; don't labor the point. But any salesperson worth their salt will pick it up. They will see a chance not only for a sale today but in the future. Make them become part of your home renovation team!
Negotiating Tactic #4: Ask For Something Extra
If the price is not coming down, don't push the matter. Particularly on items like electrical goods, the profit margin is so small there isn't much room to maneuver. You can lower your costs by trying to get something thrown in for free. Many manufacturers run promotional giveaways for buying a package deal of items like the appliances for the kitchen. A dishwasher thrown in could save you $800.00 to $1,000.00 dollars on the bottom line. This may be a preferable option to the salesperson, so always put the thought out there.
Images Courtesy of Canva.
Other posts you might enjoy:
Custom Home Remodeling Projects
Share This Story, Choose Your Platform!