Styling Family Rooms for Comfort
Family rooms and kitchens are the heart of the home and they should be conducive to hanging out with family and friends. Family rooms are a place where you go to relax and unwind at the end of a long day. It's also the space that is most commonly used for entertaining, which is why it should always be a welcoming place.
For a space that's welcoming, it's essential that it has a warm look and feel to it. One of the easiest ways to achieve this is by incorporating a color scheme that has warm tones. Design is about finding the right balance and for a cozy feel, I would stay away from a monochromatic color scheme.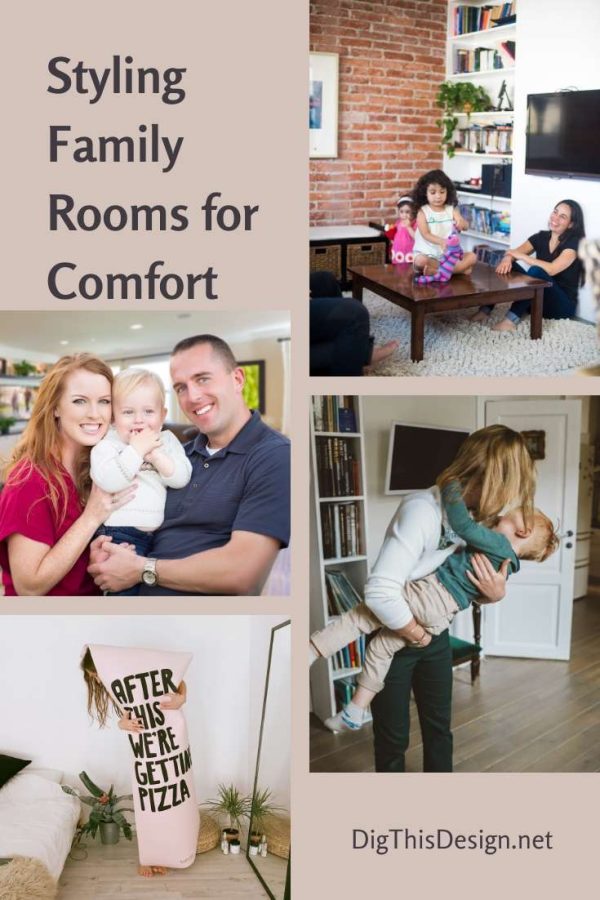 Adding Textures
It's not just colors that create a welcoming space; textures also play a part. A room that only contains one type of texture will always look and feel dull. To add a little extra personality to the space, using different textures is a fantastic idea. Whether you opt to use textured wallpaper to create a signature-wall or add a rug that's made from a unique material, it's up to you. What's important is that you find ways to add various textures in the space. This is because using different textures creates a sense of extra depth, making the room look more inviting. Crocheted blankets, woven pillows, and curtains made from velvet are all ideal for adding different textures to the room.
Ensure There is Plenty of Seating
One of the most important aspects of a welcoming space is that there is plenty of seating. If a room only has one small seating area, it doesn't look all that welcoming. That's why it's important to ensure that any space that will be used for social events has plenty of seating. It depends on the size of the room as to how you need to layout the space. You want to consider things like the location of the television to make sure there is seating to accommodate an unobstructed view. Perhaps you will be gathering in the room to play cards with friends and you would want to make sure you had a card table and chairs. A social gathering spot for seating and conversing is important and for this you would need leather sofas or chairs that face one another.
Pleasant Aromas
Aromatherapy is used a lot to provoke emotion and in designing a room, I feel it is an important detail. If you want to design a living room that is welcoming, incorporating the right smells is a must. Floral scents are ideal for this and are easy to implement – reed diffusers, candles, and plug-in air fresheners can work well. As can having a bowl of potpourri – especially as it smells nice and looks pretty.
Creating a welcoming space can be a little harder than you would think. However, if you take note of the tips above, you should be just fine. Once you know the best way to go about it, designing a welcoming space is easy.
Images Courtesy of Canva.
Other posts you might enjoy:
How to Design a Furniture Layout For a Large Living Room
Before & After: Making the Most Out of a Narrow Family Room Design
Helpful Tips To Reading House plans – Don't Miss These Details!
Share This Story, Choose Your Platform!