Creating a custom kitchen is now made easy with computer software that is combined with the traditional skills of a general contracting company. The first step in the design phases of a new kitchen involves making two dimensional floor plans on a computer program that uses CAD (Computer Aided Design) technology. In the preliminary planning phases, the materials are just not considered.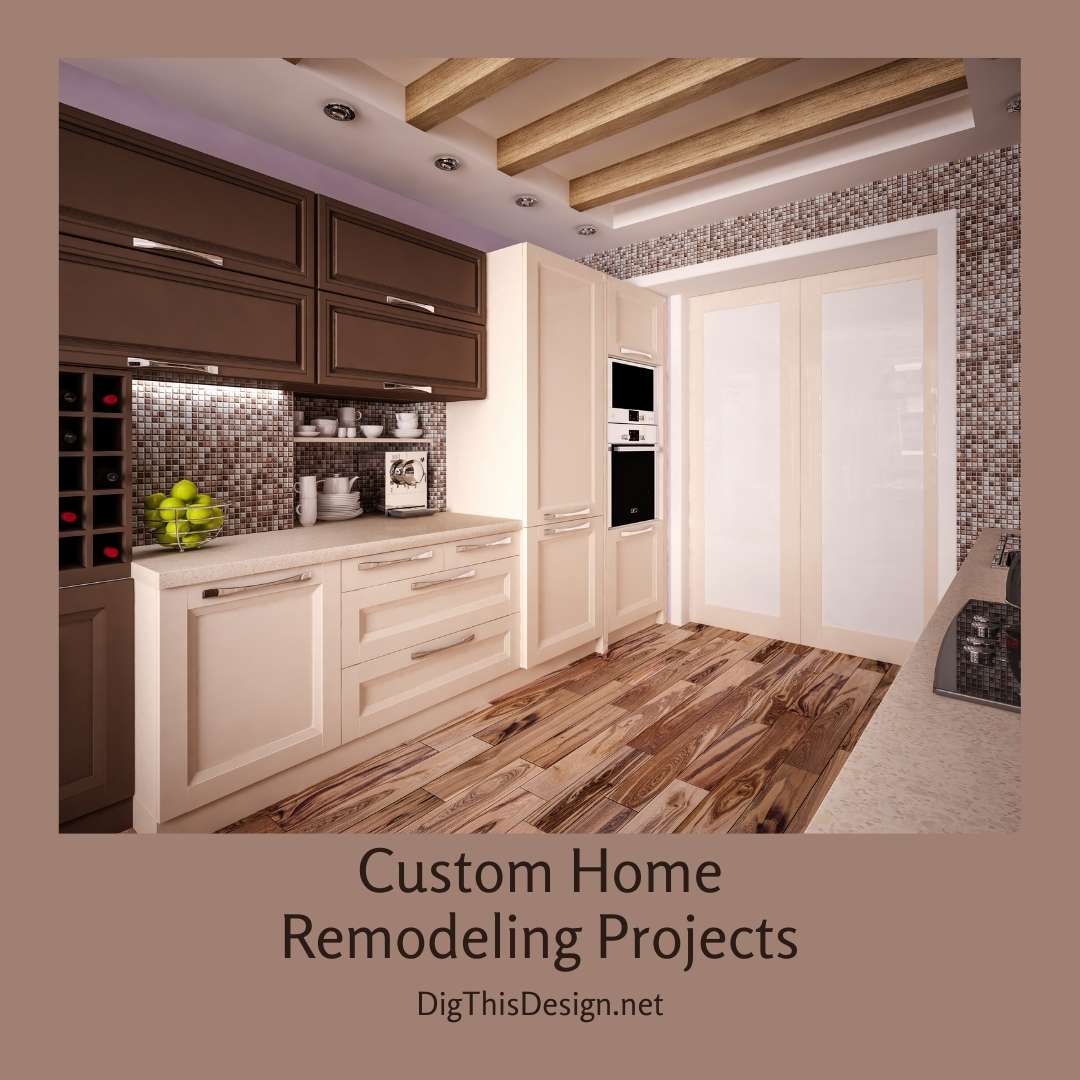 A two dimensional floor plan offers an overhead view of a kitchen layout. Such a view can be used to accurately draw common kitchen styles such as island, L shape, U shape, peninsula and hallway. Each specific design also comes with a parameter that is known as the work triangle. In architectural and interior design, the work triangle is simply an imaginary triangular shape that is drawn to connect the refrigerator with the sink and stove. An efficient kitchen design needs to keep the perimeter of the work triangle as short as possible.
After selecting the right layout, designers can then virtually install appliances such as refrigerator, dishwasher, stove and microwave. Of course, the sink is also integrated into the floor plans of a 2 dimensional blueprint on a computer. other details such as electrical outlets, lighting fixtures and plumbing pipes can also be included on the floor plans of a custom kitchen.
After a layout is selected on a computer program, it's time to move on and select the materials for the renovation of a kitchen. The cabinetry is available in a variety of different wooden finishes such as mahogany, oak and cherry. Raised panels are some common features in wooden cabinets and drawers within kitchens. Counter tops in kitchens are usually made of natural stone such as marble or slate.
The floors of kitchens can also be customized with natural stone to match the counter top. Even the hardware of the cabinets can also be personalized with finishes such as bronze and brass. Additionally, cabinet handles are available in an array of classical and modern designs. A Kitchen design company is an example of a professional service that can offer home remodeling services. Some kitchens may also have hardwood floors that match some of the dining furniture such as chairs and central table. Kitchens should also be illuminated with the proper lights such as LED or fluorescent technology instead of traditional incandescent light bulbs. Kitchen designers should also include hood vents for the cooking range top.
Images Courtesy of Canva.
Share This Story, Choose Your Platform!