When it comes to the R-word, people tend to run in fear. Most people aren't thrilled to do renovations, but most times it's necessary. Don't dread your kitchen remodel. Think about the light at the end of the tunnel. In most cases, just a few tweaks can make a world of difference in your home's kitchen.
Planning Your Kitchen Remodel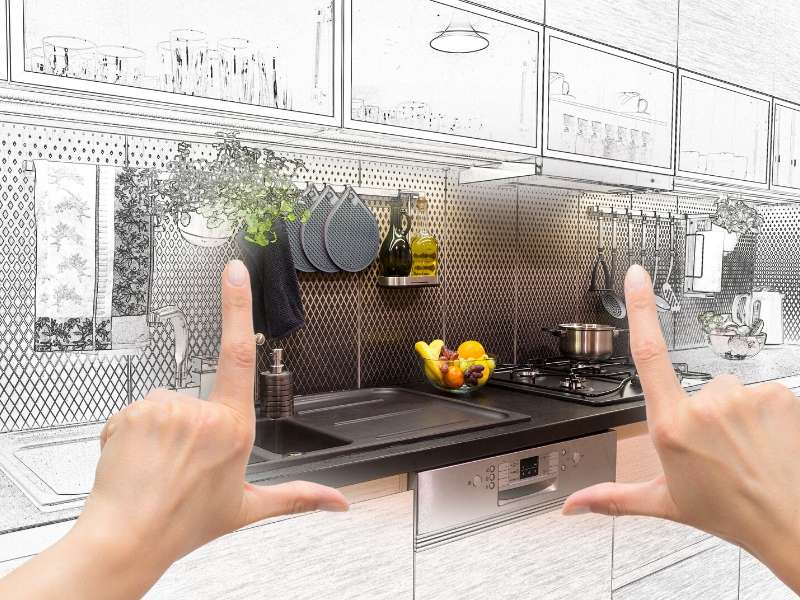 The most common worry of remodeling a home is the price. This is a reasonable concern, so starting off small may be a great option. Here are some tactics to consider before starting the project.
Shop online for cheaper pricing on products – Many sites give incentives for online shoppers. A lot of theses incentives come in the form of a discount. Online deals can be found for your kitchen remodel throughout the internet.
Small upgrades – Updating hardware can transform almost any home kitchen. Modern kitchen cabinet pulls, granite counter tops, and high-end kitchen faucets can bring out the beauty in the space.
Get An Idea – It helps to browse magazines or the internet. Getting inspiration from kitchen design ideas can help predict the cost range of a project.
The Remodel Should Start with a Plan
Deciding to remodel the kitchen is a great first step. The kitchen is considered the heart of the home and can yield great potential for resale value. That's why it is imperative to get it done right. Little mistakes can lead to big financial losses. I always recommend hiring a professional to help you develop a plan first, putting everyone on the same page. A plan will help you avoid the following:
Overspending – This may seem obvious, but it is easy to get carried away. Sure, beautiful high-end materials are hard not to look at, but there are different levels of great quality. The neighborhood plays a big part in determining the best budget for a kitchen reno. If you overspend, the house can be worth more than people are willing to spend in that area. This problem can lead to losing money. Working with a professional that can lead you in the right direction can ultimately save you money. A plan lets you know what the project will cost upfront giving you the allowance for each item and keeping you in budget.
Not Spending Enough – It's one thing to save, but it's another to use cheap products. Not only do cheaper material wear quickly, but it can be terrible for resale value. Having the experience of a professional that knows products on your side can be valuable in selecting quality products to fit your project.
Don't Take It Personal – Disturbing the bones of a house can be extremely expensive. Minor issues that disturb you might not be a common issue among the buyers in the housing market. You want to weigh out the pros and cons of major changes to determine if it adds value to your renovation.
When It's Not In Your Budget – Spending properly is always important, so consider the options. Not all outdated kitchens deserve to be completely gutted. A facelift might be doable until you can save for a full makeover. Cabinets can usually be sanded and painted. This technique can save a lot of money and still looks great.
Conclusion
Remodeling doesn't have to be daunting if you take your time and plan it. Create your plan first with a professional and take your time in pricing the project out to determine your budget, then proceed. When it is all said in done you will enjoy your friends and family while entertaining in your new kitchen.
Author Bio

Wendy Dessler
Wendy is a super-connector with OutreachMama who helps businesses find their audience online through outreach, partnerships, and networking. She frequently writes about the latest advancements in digital marketing and focuses her efforts on developing customized blogger outreach plans depending on the industry and competition.
Twitter Handle: @outreachmama
Twitter URL: https://twitter.com/outreachmama
Website URL: http://www.outreachmama.com/
AD
Images Courtesy of Canva.
Other posts you might enjoy:
Bringing The Family Together In An Open Kitchen Remodel
Kitchen Remodeling – 3 Pro Tips for DIY Home Improvement
Survive Your Remodel: A Guide To Formulating The Right Size Kitchen Island
Share This Story, Choose Your Platform!