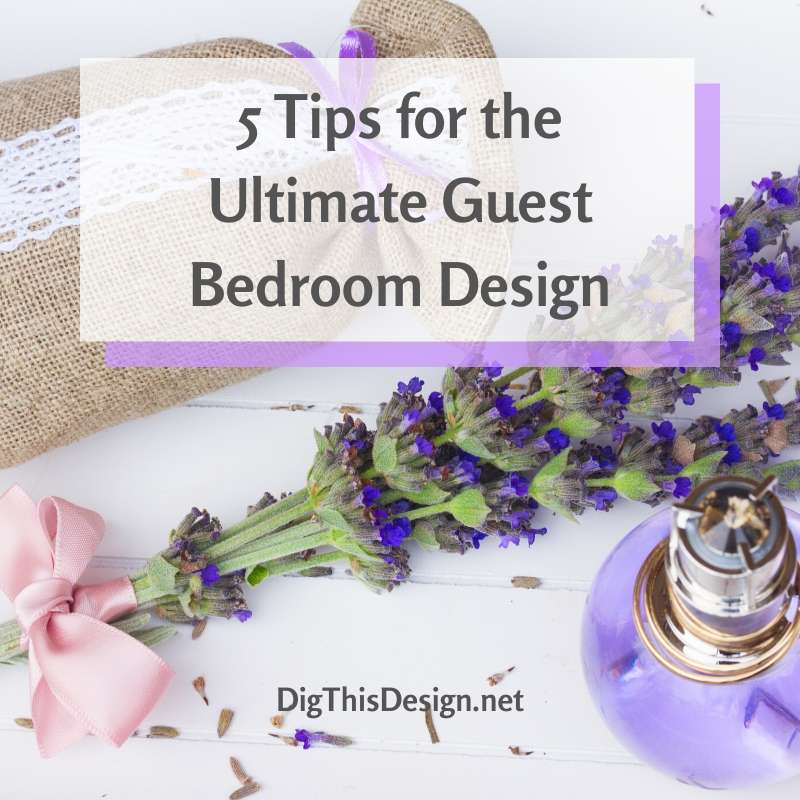 If you're like us, you absolutely love hosting house guests, but you also want to ensure you have a fabulous guest bedroom design. There's something innately luxurious about collapsing into a big, flouncy, well-designed bed at a hotel. The best guest bedrooms offer similar amenities, which is why they're so appealing.
There's no reason you can't replicate this five-star experience within your own home with a beautiful guest bedroom design. With a few relatively simple tips and tweaks, you can create a one-of-a-kind bedroom that'll have guests clamoring to stay with you.
Enjoy a Gorgeous Guest Bedroom with These Easy Tips
Careful Use of Color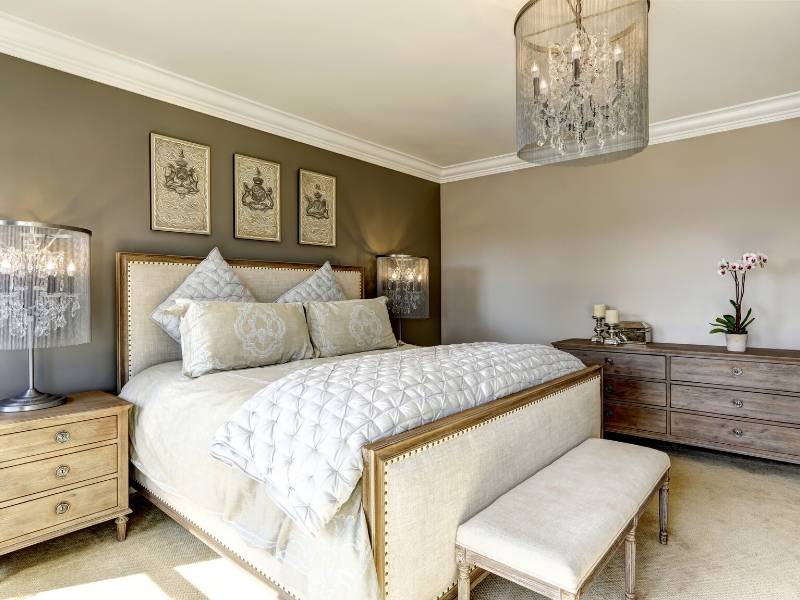 One thing that the world's best hotels have in common is the careful use of aesthetics, patterns, and colors. Furthermore, most have a sort of overriding themes like Parisian elegance or Moroccan color. Others, however, seem to follow the trends with either minimalist or industrial decor.
All of them come together beautifully though because of the careful use of color coordination throughout. Decide what mood you'd like to convey in the room, then handpick your linens and accessories to complement your guest bedroom design.
Invest in Premium-Style Furniture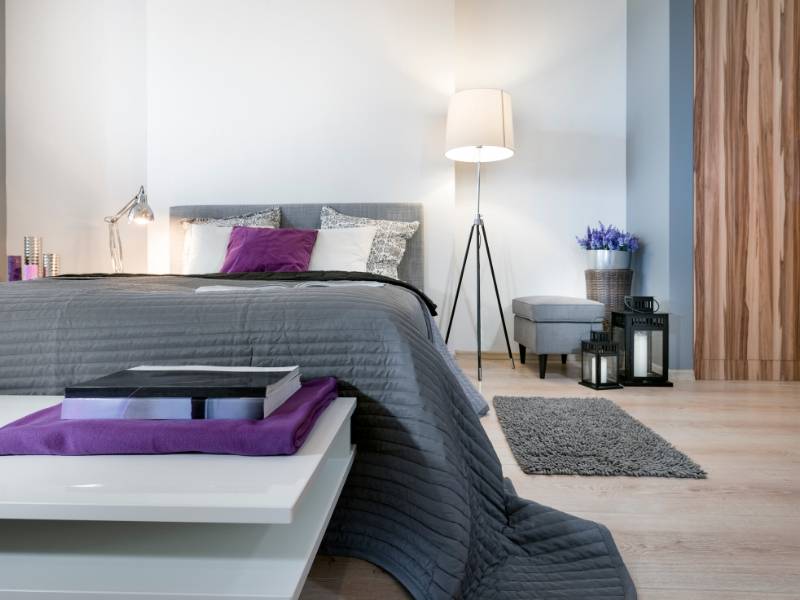 There's no denying the difference between a good bed and a great bed. While all bedroom furniture matters, the bed is by far the most important feature of your guest bedroom design. Look for frames with a premium design (obviously, ideally without the premium price tag). These beds offer fantastic support, cushion, and an overall vibe of elegance.
Find the best platform beds at Modern Digs, and be sure to take note of the different styles and finishes when you do. Platform beds offer a sleeker design while offering incomparable comfort. The two go hand-in-hand for a five-star luxury feel.
Think of Your Sense of Smell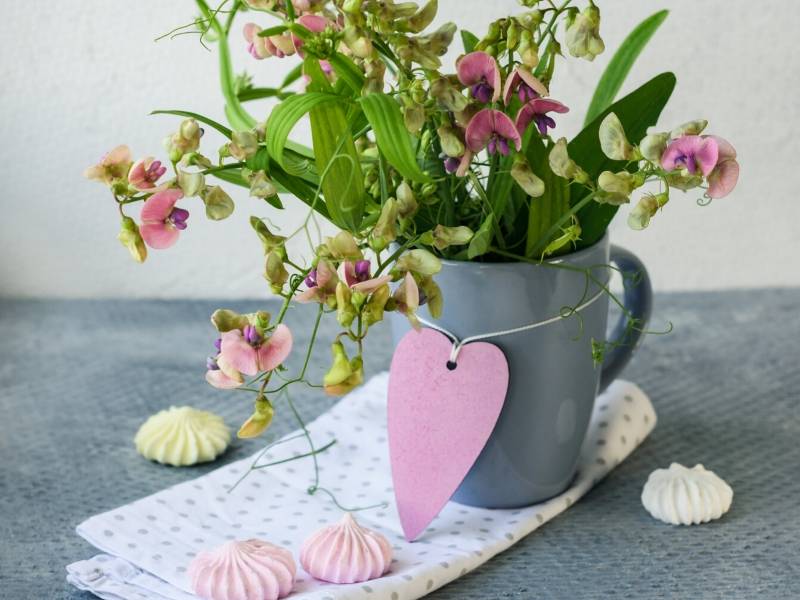 We've mentioned it before, but a lot of homeowners forget one of their most important senses while designing. Our sense of smell is by far our most evocative. With the perfect scent and aroma, you can transport your guest out of your home and into a luxury hotel experience.
Luckily, this is easy to accomplish within any budget. We recommend trying different scented candles reed infusers, or plug-ins. Remember, as with color, different scents evoke different sentiments. Make sure that the scents you choose convey the mood and vibe of your guest bedroom design.
Fresh Flowers Are a Must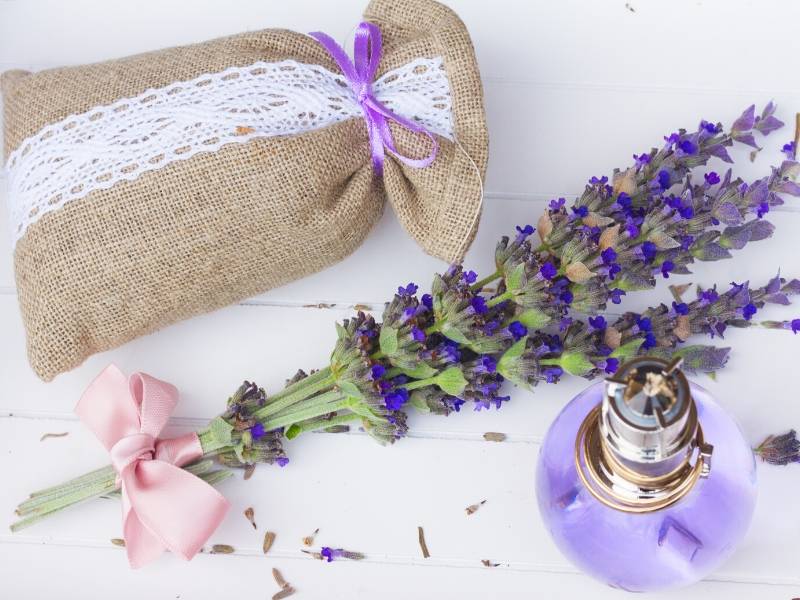 We'll never say no to fresh flowers! The beauty of this tip is that it can actually double as your scent, as well. One of the best ways to introduce a fresh, sensuous aroma is by introducing fresh flowers to the room. With spring fast coming to bloom, there's no better time to pick up a fresh bouquet at your local florist or market.
Vivid sweet pea and lavender offer strong aromatic scents that linger long after being introduced. If you plan to have guests frequently, or even if you Airbnb your place, we recommend checking out the various floral subscription services. What could be better than a freshly-curated bouquet delivered to your home when you need it?
Invest in Mini Toiletries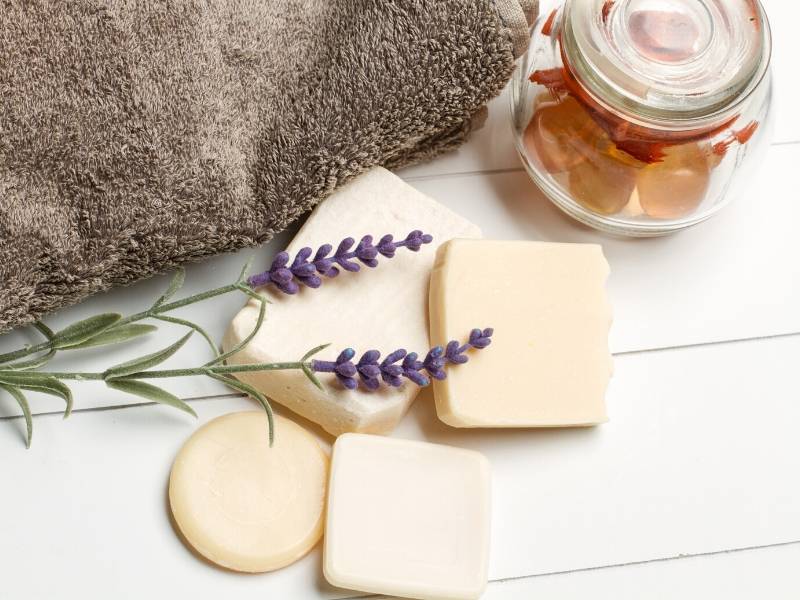 Nothing offers more of a chic hotel vibe than a great selection of mini toiletries. Regardless of whether your guest bedroom design features an en-suite or not, you can offer an assortment of toiletries nonetheless. We recommend a petite shampoo, conditioner, and moisturizer – much like the great hotels provide.
Ideally, buy all these products in the same brand and scent to offer the same consistency that a great hotel would. Check out bulk stores, or purchase on Amazon or eBay for great deals on larger quantities. This way, you'll always have some on hand for when friends and family come to town.
A Truly Amazing Guest Bedroom Design
Traditional guest bedrooms are simple, rather than chic. More often than not, they're just an afterthought. We don't spend as much time on them because we don't spend as much time in them. However, if you want to leave a lasting impression on friends and family, make your guest bedroom design truly extraordinary.
Images Courtesy of Canva.
Other Posts You Might Enjoy:
Bedroom Design: How to Pick the Perfect Bed & Bedding
How to Achieve the Ultimate Relaxing Bedroom Design
Minimalist Bedroom Makeover Tips
3 Things Every Bedroom Needs to Have
https://digthisdesign.net/wp-content/uploads/2018/04/5-Tips-for-the-Ultimate-Guest-Bedroom-Design.jpg
800
800
Melissa Moore
http://development.digthisdesign.net/wp-content/uploads/2016/11/OLD_DigThisDesign_logo.jpg
Melissa Moore
2018-04-06 01:00:39
2021-01-16 10:38:19
5 Tips for the Ultimate Guest Bedroom Design