By examining floor plans, touring models, and existing homes, you may determine which floor plan characteristics are suitable for your lifestyle. However, unless you live in the home, you may not understand which parts are not functional. Therefore, you might end up making any number of mistakes on your floor plans.
If you're designing floor plans for a house, we invite you to continue reading for a list of the most common mistakes.
6 Mistakes to Avoid on Your Floor Plans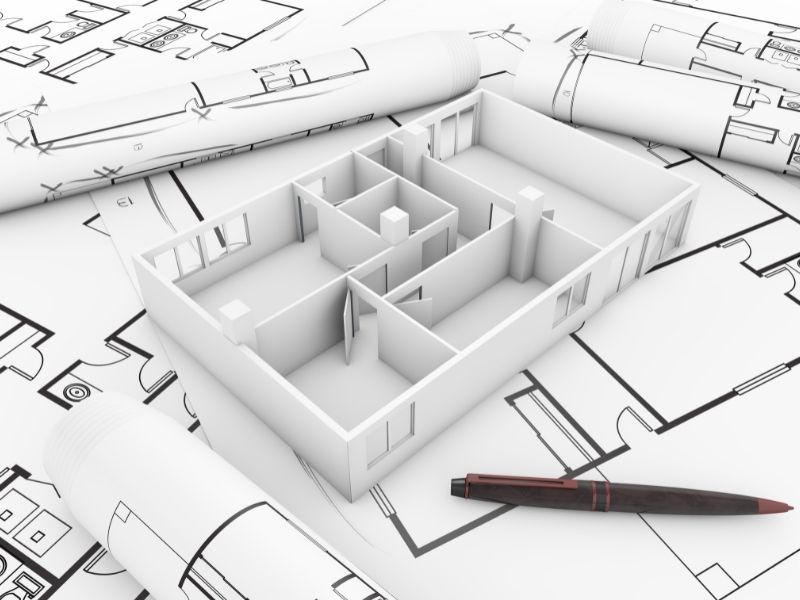 1. Ignoring unanticipated expenses.
Many consumers ignore things that appear to be excellent but end up being quite costly. You must consider all of the factors that are genuinely significant at the time of house planning. Priority should be given to only those things that are truly necessary for the home. You can always upgrade your floor plan in the future because there are many solutions to choose from when you have more uncomplicated floor plans than starting with a complex one. 
In this manner, you can save a lot of money and use it toward something more substantial. You can collaborate with your floor planner designer to determine a cost-effective way to attain the desired impact.
Additionally, some homeowners invest more time and money into building a more future-focused home than a present-focused. It requires additional work and supplies to bring it up to date, resulting in overspending. Your home should not be constructed in such a way that it becomes financially impossible to maintain.
2. Not considering your lifestyle.
The phrase 'lavish' refers to one thing, whereas 'lifestyle' refers to something else. Each floor plan is customized to the customer's specifications and the demands of the people who will utilize it. Consider yourself in such settings before making a final selection, as you may dislike climbing a particular number of flights after a given period, or you may not require dividers between places, or vice versa.
When designing the floor, two factors are proper circular connections between spaces and connectivity to the outside world. As a result, exercise caution while selecting a floor plan that reflects your lifestyle.
3. Not being mindful of doors.
Each room in your home very certainly has a door. Of course, it is up to you to prepare for the position, swing, and style, but there are some universal design principles to follow.
A frequent blunder is opening doors in the 'incorrect' direction. Almost always, interior doors should open inward, away from the flow and toward the room. When opened, it is preferable to have doors that fold directly against the wall. It creates a 90-degree angle for the door to travel, and a doorstop can help avoid damage to the wall when the door is opened. French or pocket doors are an exception.
Another frequent issue is doors that open into adjacent doors or windows as a result of improper installation. To avoid this, you'll need to have a basic understanding of floor plan design. While smaller areas may present additional challenges, this is a mistake that can occur in any arrangement if all aspects are not considered.
4. Not thinking about your furniture.
Selecting a floor plan with insufficient space for your furnishings is a recipe for disaster. If you're relocating, you'll want to ensure that your existing furniture fits in all of the rooms where it's intended to go. Consider having to discard exquisite furniture simply because it does not work.
Measure the furnishings to be moved and provide them to the designer. Then, consider how much space will remain for movement once all of the furniture is in place.
5. Not considering having a green building.
Green building has an impact on every part of the construction process, from construction techniques to material selection to energy-efficient design. Green characteristics include less expensive construction costs due to more efficient resource use and an effect on the final operating expenses of the home.
Integrating natural light, using passive solar benefits, and installing high-efficiency equipment like heating and cooling systems, among other things, can result in thousands of dollars in energy savings over the life of your home. When the time comes to sell, green features add value to your house.
6. Poor management of vacant and corner spaces.
It's nearly impossible to alter a location once it's been constructed. At times, your plan will contain a large proportion of dead areas that remain dusty and unusable. Identifying these spots in the layout is critical. 
It's preferable to have a creative arrangement that is as comfortable as possible for you and your family, rather than an unused space. It could be at the end of a corridor or tucked away in a corner where cabinets and storage are located, among other things.
In conclusion.
Before initiating any action or making a decision, keep these points in mind while designing your home floor plans. Create a unique space that meets your needs while also adding to the great feelings in an area.
If you have any questions or suggestions, we always love to hear from you in the comments below. Also below are links that will take you to more fantastic articles about ALL things DESIGN for your home or business.
Images Courtesy of Canva.
Other Posts You Might Enjoy:
DIY Tips and Tricks for a More Spacious Condominium
DIY Home Office: 5 Signs You Need a Desktop Replacement
Your DIY Home Starter Kit Essentials
Share This Story, Choose Your Platform!