Many people now choose to live in condominiums because of the convenience of living closer to work. Or, perhaps you don't want the expense or time it takes to maintain a yard. In fact, condominiums are a great living alternative and Alias Condos by Madison Group has some of the best units available today. The problem is that some condominiums are too small and they don't have a lot of space. But of course, there are ways around that to get a more spacious condominium.
If you need help finding ways to make the space you have work for you, we invite you to continue reading to learn how to design a more spacious condominium.
6 Easy DIY Design Ideas for a More Spacious Condominium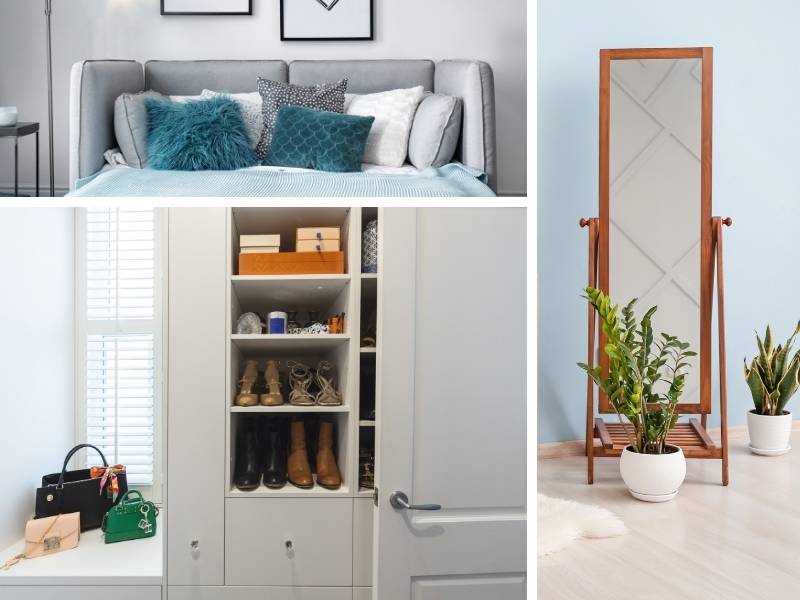 1. Mirrors and Natural Light
The first and most "natural" way to get a more expansive feeling in your home is with the use of mirrors. Place them strategically to bring in the most natural light possible. With the use of mirrors, you get not only nice decor but also the benefit of the warmth of natural light throughout your home.
2. Folding Surfaces and Tables
Modern designs of surface furniture such as desks and tables can retract into a wall along with other interesting features. This allows you to change how your room looks in a manner of seconds.
3. Transforming Seating Furniture
New designs of sofas and couches provide excellent ways to accommodate various numbers of people. These types of sofas may be folded out to expand and to accommodate more people or may even be compressed to have more room in your condominium unit.
4. Transformable Sofa Beds
These types of sofas are built in a way that allows them to be transformed into beds. Since this functions as a bed and a sofa, this surely saves a lot of space, especially if you have a small condominium unit.
5. Built-in Wall Cabinets
Built-in wall cabinets save a lot of space because they don't take up your floor area. These are built inside the walls and you won't have to worry about moving them around when rearranging your things.
6. Wall Shelves
Having wall shelves is a great idea to reduce furniture such as tables that are meant to be used as surfaces or storage spaces. When the shelves are built into the walls of condominiums, it maximizes the floor area.
Here's to your spacious condominium! of course, we hope you've gleaned some useful tips. Do you have questions or want to add a suggestion? Please do so in the comments below. Also below, you will find links to more useful articles about ALL things DESIGN for your home or business.
Images Courtesy of Canva.
Other Posts You Might Enjoy:
6 Tips for Finding Your Next Condo Unit
Bed Bugs – The Uninvited Guest
Share This Story, Choose Your Platform!