We've recently posted about dining room tables as the centerpiece of a room, but what if you didn't want your table to be the star of the show? While tables might be the first thing that comes to mind when designing dining rooms (or living rooms), there is much more you can do! In fact, the purpose of this post to inspire you and help you find the next show-stopping furniture piece for your living or dining room.
How to Collect Show-Stopping Furniture for Your Home
Design fun into your bar serving area.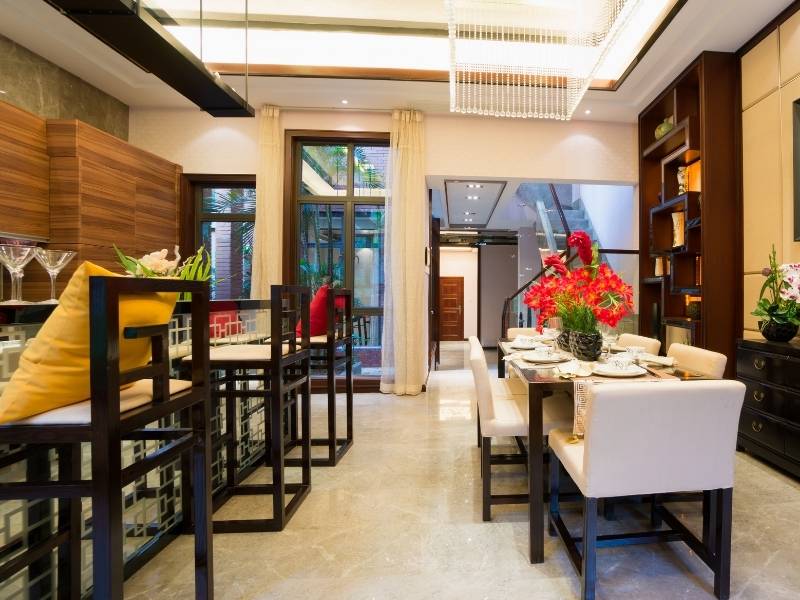 If you love hosting dinner parties and entertaining guests, a designated bar area is definitely show-stopping furniture. There are different ways to do this depending on your space, but consider a large high table with bar stools. After all, you can be sure that your guests will love spending time there!
Bar tables are great in kitchens or dining rooms because they double as a lovely breakfast area or anytime you want to sit down for tea or coffee.
If you don't have a lot of space available, you can opt for smaller furniture to display your spirits and designate an area to stock drinks.
Swap chairs for a bench.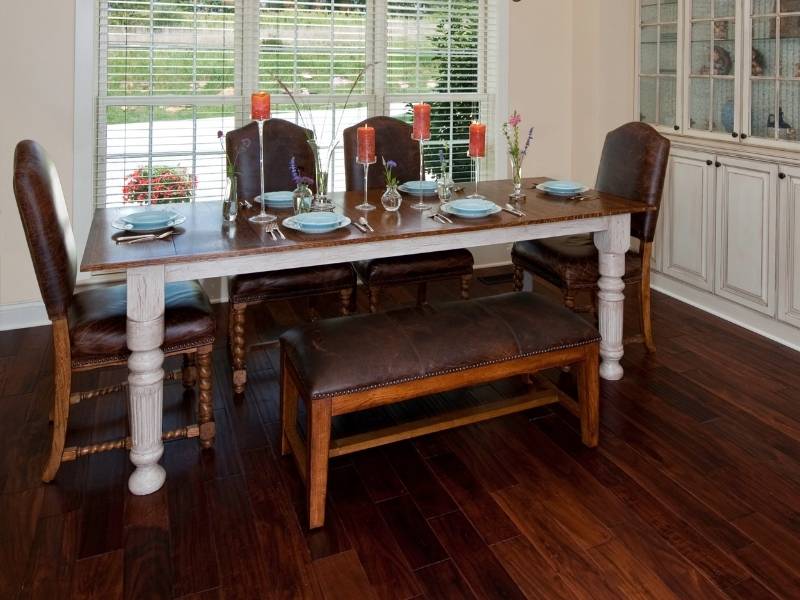 If you want something different from the classic table and chairs, a bench is a great alternative for you. Some prefer it in a definite contemporary style. However, benches also work well with more rustic tables (think farmhouse communal tables.)
Benches are not only practical but are also be inviting with casual comfort. If you are getting a new table too, make sure that the bench fits under it. If you already have a table, you must choose a bench that works with its dimensions and matches its style. You usually pair a modern bench with a modern table, for example.
Also use benches on their own, alongside a wall as a way to display decorations and other trinkets.
Display accessories in dedicated spaces.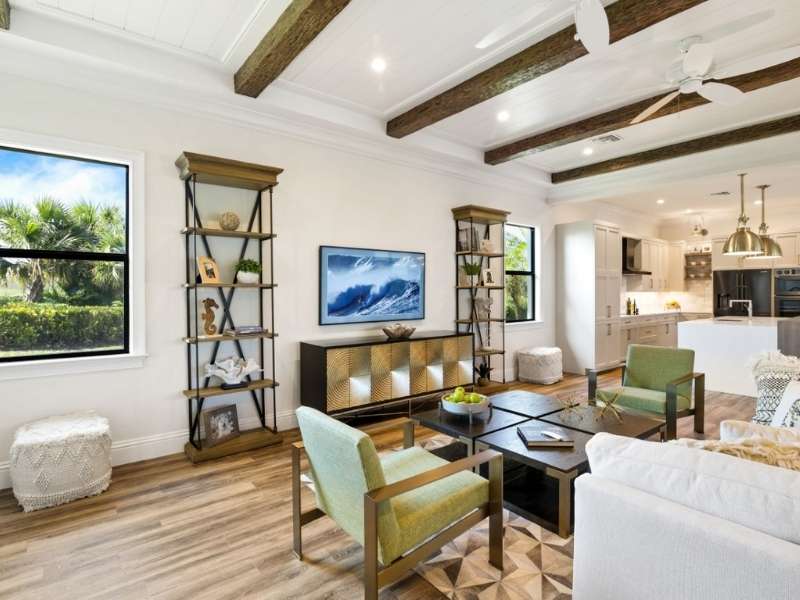 Accessories and artwork are really what brings a room together. Of course, it is a shame not to display them proudly in your room! Cabinets are not only great for storage, but most of them also allow you to showcase your artwork and trinkets. Choose display units with glass doors if you want the practicality of storage without hiding away your treasures.
If you're looking for quality display cabinets, Hampton & McMurray offer many beautiful designs from renowned brands at great prices. You can look at their selection on their website.
Don't forget about your TV.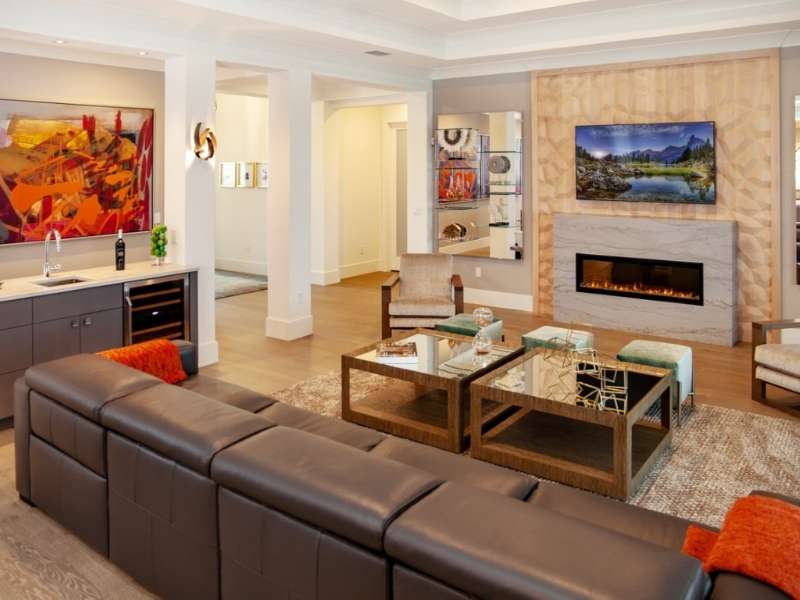 When we mention watching TV, most of us think about the amazing amount of choice we have for sofas. Having a comfortable and stylish sofa is great in combination with stylish media units. However, consider that you spend most of your time looking at your TV, not your sofa. In that instance, it pays to select a piece of furniture that stands out and keep the area looking great.
Think about the height depending on the size of your TV. For example, large screens sit lower to be at eye level. Then, smaller screens can sit on taller units. Again, storage might be a must here. Not only will it keep the area free of distractions so you can focus on your film, but it gives you a place to store remotes and other accessories.
Living and dining rooms tend to be key parts of a home as you will likely spend most of your time during the day. this is especially true if you're working from home and don't have a dedicated office. So, it pays to spend time thinking about show-stopping furniture to create your dream space. I hope that you've enjoyed these tips. You can find more similar posts here.
If you have any questions or suggestions to add, please do so in the comments below. You will also find links below that take you to more fantastic articles about ALL things DESIGN for your home or business.
Images Courtesy of Canva.
Other Posts You Might Enjoy:
How to Use Bright Colors in Your Home Design and Furniture
How To Choose The Best Garden Furniture For Your Outdoor Living Space
Factors Affecting the Cost of Bespoke Furniture
Share This Story, Choose Your Platform!