Turning your lawn or backyard into a living space is a great way to maximize every square inch of your property. With an outdoor living space, you have an additional area to entertain guests, dine with family members, and play with your children. This outdoor living space also increases the value of your home and makes your property stand out from the neighborhood.
Having an outdoor living space is always nice, but you don't fully enjoy the area without the right garden furniture. Where will you and your guests sit if there are no seats? Of course, no one wants to run out and spend a bunch of money without knowing your options first. Rattan furniture, for instance, might simply be the perfect essential for every outdoor living space.
Do you plan to shop for garden furniture anytime soon? Then, we invite you to continue reading to learn how to select the best garden furniture for your outdoor space.
Enhance Your Outdoor Living Space with the Best Garden Furniture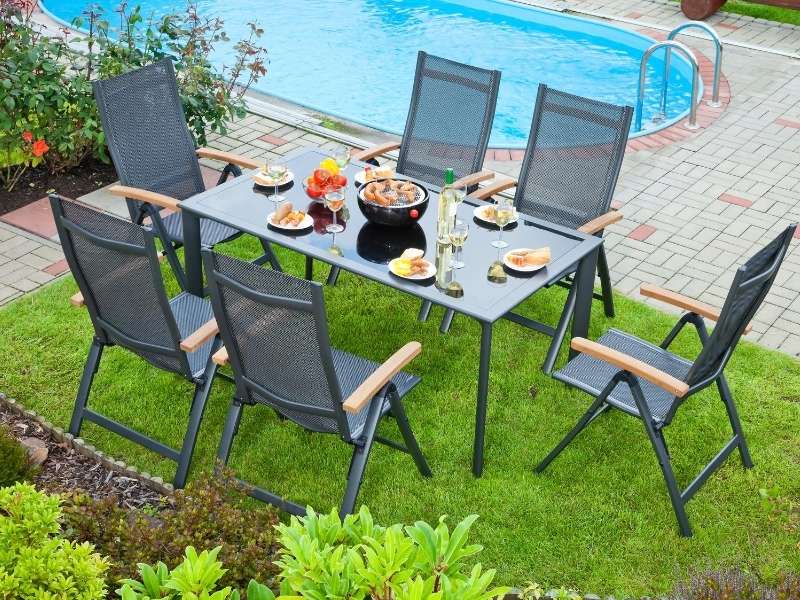 Measure Your Available Outdoor Space
With the amount of garden furniture being sold today, it's easily overwhelming when you first begin. However, gardencentreshopping.co.uk stocks garden furniture is a fantastic place to find thousands of other options, online and offline.
But first, before you start shopping around, measure your available outdoor space first. This is important because furniture that's too big or too small actually prevents you from making the most out of your outdoor living space. So, take extra care with this step.
Then, it's' time to start looking for options once you get your measurements in order. The good news is that regardless of the size of your outdoor living space, there is garden furniture that fits. 
Go For Easy-Care Outdoor Furniture
Interestingly, this journey doesn't end once you buy outdoor furniture. In fact, taking care of them is very important. For instance, neglecting the maintenance causes damage that requires repairs. Not to mention, in some cases, you have to buy brand new ones. 
Make sure that this doesn't happen by going for easy-care garden furniture. As an example, look for garden furniture made from cedar, metal, and teak for harsh weather durability. Of course, the bonus is that they also cut down on your cleaning time. 
Focus on the Pieces You Actually Need
The wide variety of garden furniture available makes it hard to resist overspending on pieces that you don't need. So, even if a brand is offering a 50% discount on their garden furniture, if you don't need the piece, turn down the offer. Purchasing garden furniture is an exciting experience, but losing focus can result in debt and stress.
In choosing the furniture for your outdoor living space, consider what you actually do outdoors. For instance, do you love to read books in your outdoor living space?  If that's your thing, a day bed or outdoor sofa set might be appropriate. Is your outdoor living space in use as a dining area?  Then, look for outdoor dining sets that enliven your space. 
Knowing what pieces you actually need and focusing on finding those makes your search easier. 
Prioritize Quality Over Price
The price of the garden furniture is an important point. But, you want to score furniture deals that stay within your budget and who doesn't? However, although the price is important, you must consider other points, as well. In fact, keeping an eye on quality ensures you long-term use of your new furniture. 
On the other hand, paying for inexpensive garden furniture that requires repairs and replacements gets expensive. When this happens, you end up spending more money. Instead, strive to make both quality and value your goals.
When shopping for garden furniture for your outdoor living space, rub your hand over the surfaces of the furniture to check if these are smooth. Additionally, when shopping for well-made furniture, look for details such as the quality of the joints, both wood or welding.
Go ahead and spend hours looking and trying out garden furniture in a store. Remember, the long-range value of your money and the quality of your comfort depends on these decisions, so it pays to be careful.
Scout For Options
Your garden furniture for your outdoor living space is an investment, so be sure to take plenty of time in making your selections. Also, don't immediately buy the first garden furniture you see. Instead, scout for at least three options and weigh the pros and cons of each. Doing so enables you to scrutinize your options and decide which ones fit your needs and budget. 
If you have any questions or comments, please let us know in the comment section below. For your further enjoyment, please see other links below to all things design.
Images Courtesy of Canva.
How to Reduce Clutter: 5 Effective Tips to Know
How Much Value Does a New Roof Add?
Share This Story, Choose Your Platform!