One of the most hectic things about your home is the amount of clutter that takes up space. When you look around at the clutter in your home, you are probably feeling incredibly anxious. You want to figure out the best way to reduce clutter.
Well, you're in luck! We've put together this quick guide to show you how to best reduce clutter.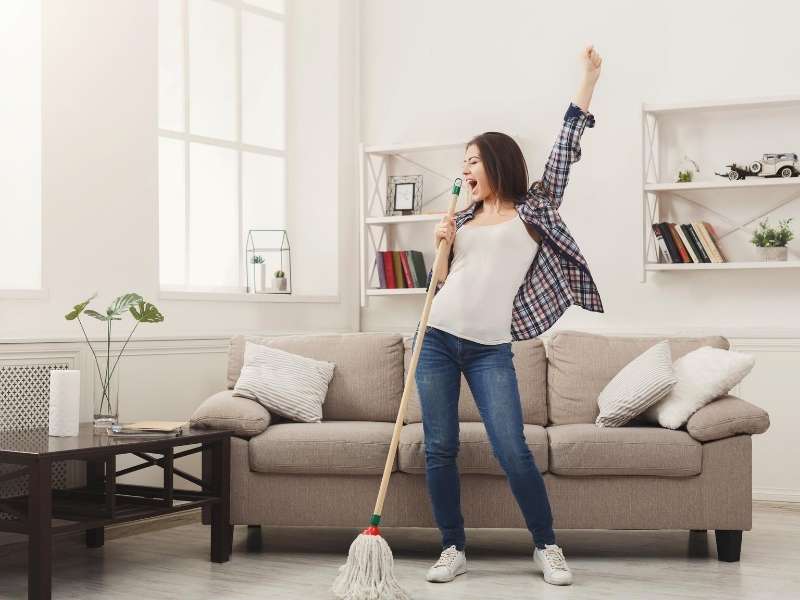 1 • Invest in Storage
The first thing to do is invest in storage options. Of course, there are plenty of personal and commercial options available to you. You might also try keeping your clutter in boxes, drawers, or external storage options. In fact, doing this immediately makes more space in your home.
It's important to only keep in storage what you need and what's important. Then, recycle, sell, or give away what you do not need.
2 • Digitize What You Can
If you can, digitize whenever possible. If you have photographs, scan and save them to a cloud storage option. You can do the same for books. If you own CDs, save the music to your preferred music player and then dispose of the CDs. By digitizing your media, you will see how much can be thrown away without having to actually get rid of the content.
Digitizing also includes digitizing your mail, receipts, tax records, and bills. It's important to have a few digital backups of these items before you throw them away.
3 • Throw What Isn't Used
You need to be honest about what items you don't use. First, ask yourself if there clothes in your closet that you have not worn in months. Then, sort out the books that you are unlikely to ever read. Finally, go through the collectibles, novelties, gifts that are taking up space. Keep what you really love and again, recycle, sell, or give away what you do not need.
You may also want to invest in a shredder for deleting documents and other papers that are taking up space.
4 • Look in Your Fridge and Pantry
You might be surprised at how much you waste on groceries. Have you ever forgotten about that can of soup? Have you ever kept food too long that it grows mold?
You must also throw away any expired food in your fridge and pantry. It also helps to only purchase groceries that last no longer than two weeks. Additionally, unless there's an impending emergency, avoid overstocking on food and drinks.
5 • Create a "Maybe" Box
If you still have items that you want to keep, Then, keep them in a cardboard box. This is best for items that are rarely used and might be disposable.
Be sure to check the "maybe" box at the end of each month. For the items that you have not used at least once during a month, recycle, sell, or give it away. However, if you do use an item, then keep it.
Clean Up and Reduce Clutter!
Now that you know how to reduce clutter, you are ready to clean up your home to give yourself the space that you need. The best part is, now you can enjoy your home to its fullest extent.
Be sure to read more great content on designing your home interior and exterior by selecting the links below.
Images Courtesy of Canva.
How Much Value Does a New Roof Add?
Things You Need to Know Before Installing a New Floor
Share This Story, Choose Your Platform!