A new floor installation adds new life and shine to your home or office space. While knowing that new floors are on the way is exciting, you might experience complications getting to that point.
The truth is, new flooring requires immense prep work and skillful hands for good installation. More importantly, you need the right professional advice for the prep work and the flooring options available.
In this article, we save you the worry over what to do. Below are the steps to take to get the best new floor installation possible.
3 Questions to Ask Before Installing a New Floor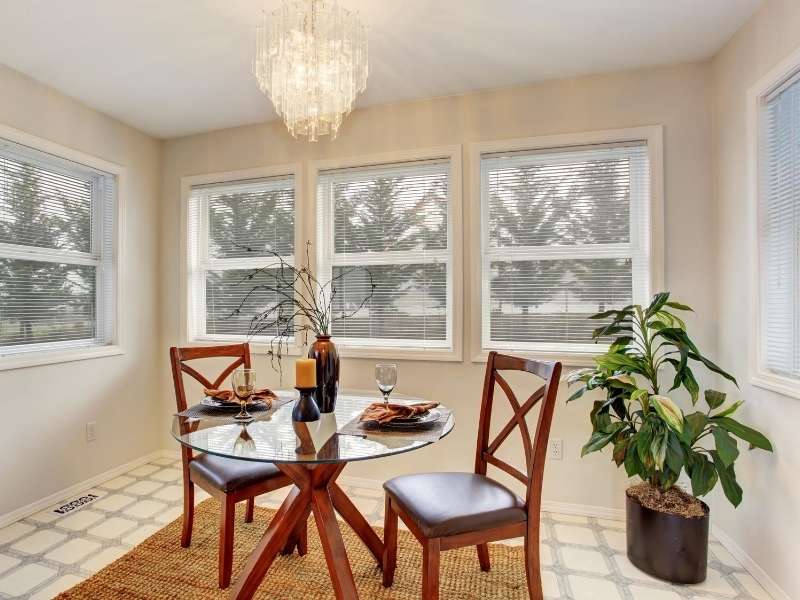 1 • How Do I Prepare in Advance?
The most crucial step in getting your new floor installation underway is preparation. This stage not only gives the working room space to work but also the opportunity to avoid damages that may occur.
In most cases, preparing for a new floor installation will start by setting a date. Plus, do this in advance so that you have ample time to get the space ready before the installation date.
• Designate an Area for Temporary Storage
First, move the large pieces of furniture into a temporary storage area. This includes furniture such as couches, bookshelves, and tables.
It is also smart to remove knick-knacks that are normally in those pieces of furniture before the moving team arrives. Also, if you are installing floors in your bedroom, it's helpful to get your bedding off the mattress before the team starts moving.
Pets must also be in a secure room and out of the line of construction traffic. You might also send them to a friend or relative until the work is done. This avoids stressing the pets, given how noisy installation usually gets. It also keeps them out from under foot when the work is happening.
• You Need Concrete Floor Preparation
Finally, once the furniture, valuables, and pets are safely tucked away, then it's time for the floor preparation. Of course, this must be done by a professional team for the best results at project end.
Proper concrete floor preparation is a tedious but necessary job. That's because it sets up your floor to be ready to accept new flooring. Old surfaces usually have nicks, scratches, or other damage that needs processing before the new floor installation begins.
2 • Should I DIY Or Get A Professional?
A common temptation among many homeowners is to DIY and save a few bucks. While this might work for small flooring jobs, bigger jobs with more sophisticated flooring demand a professional installation.
However, if you decide to take the DIY route, make sure you read and strictly follow the installation guidelines. Then, acquire the right tools for the job. Next, be sure you know your sub-floor type and if it works well with your flooring selection.
3 • What are the Common Options?
There are numerous floor options from which to select, depending on your tastes, budget, and sub-floor. However, most people tend to lean to one of these options.
• Laminate Flooring
Laminate flooring is best for any room with a dry and clean sub-flooring. However, you avoid laminate flooring in bathrooms and laundry rooms because the plastic-coated planks get very slippery when wet.
• Concrete Flooring
Concrete flooring is a fully customizable option that is a great alternative to traditional flooring options such as marble, carpet, stone, wood, linoleum, and tile. You also have the option of combining different textures, finishing options, and patterns for a flurry of design variations.
One downside to concrete flooring is it needs occasional resealing.
• Ceramic Tile
Ceramic tiles are versatile, thus can go in any room, as long as the sub-floor is clean and dry. However, this sub-floor should be covered with a tile backer board that's cement-based.
Ceramic tiles, however, are not best for bedrooms and kid's playrooms since they can be cold and hard under foot.
Here's to Your Amazing New Floor!
A new floor signifies a new beginning for your home or office space. And if you adhere to these specifics before you get the job started, you will have a major advantage. The final result should be pleasing and satisfactory to you.
Images Courtesy of Canva.
How to Protect Your Home From a Bed Bud Infestation
7 Common Air Conditioner Problems Homeowners Face
The First Sign of Bed Bugs: Early Warnings to Look Out For
The Child-Proof Kitchen – 5 Kitchen Upgrades All New Parents Should Consider
Share This Story, Choose Your Platform!