Tired of outdated décor or a home which has all the wrong kind of character? Dream of fresh wood, clean lines and an open space? Here's how to create your perfect modern home!
Your Guideline to Create Your Own Modern Home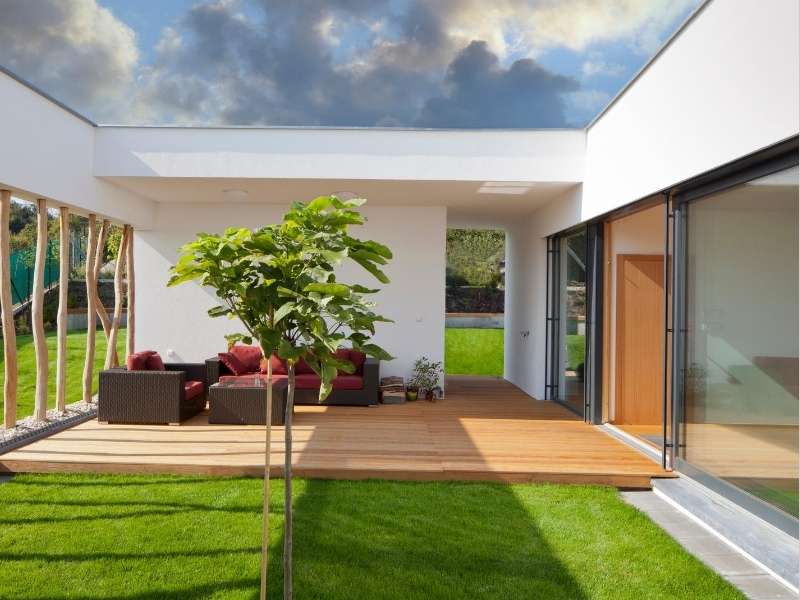 • Embrace Simplicity
You don't have to be a complete minimalist, but simple layouts and designs are more in line with the modern.
If you have a lot of stuff, then storage is going to be your best friend. Try to plan quirky ways to integrate storage, such as under counter storage, so that you keep all your items, but ensure that they are out of site.
Eliminating any clutter and overwhelming furniture or design features will leave an open and clear space.
• Consider a New Build
With a new build property, you're getting a modern design straight off the bat. The layout and design features of a new build will have modern living in mind, without having to worry about period features or dark, out-of-date rooms. If you're looking to move into a new build, a truly great option to consider is Linden Homes.
• Choose Your Technology
A sleek and modern home isn't complete without the latest technology. If you want to exceptionally modernize your home, then think about features such as smart technology, such as heating systems and video doorbells. You should also kit out rooms with key technology features, such as a large TV, Bluetooth speakers and more. What's even better, technology on display has an extremely modern aesthetic to it.
• Switch Up Your Lighting
Lighting makes a significance difference to the feel of a home – not only with illumination levels, but also with the design of lamps, bulbs and main lights. If you want a more modern feel, then you will need to eliminate old-fashioned lampshades and lamp styles to instead incorporate lighting such as LED lights, metal finishes or even bare bulbs.
• Think About Your Flooring
Interestingly, modern homes frequently use laminate or wooden flooring. This gives it a fresher and sleeker design, as well as making a space seem brighter and more open with light-color wood options, rather than dark and heavy carpet.
If you do prefer carpet, go for a thinner pile in a lighter color, such as grey, beige or white.
• The More Open, The Better
Modern homes must embrace an open-plan living style, creating a usable, bright and airy main living space which combines the living area and the kitchen. If you don't already have an open-plan living space, Then, seriously consider the feasibility of knocking down a wall.
It's also a good idea to think about lighting and doors. That might take the form of large patio doors which extend into the garden and allow in a lot of light, giving the impression of one large, usable and friendly space.
• Add Touches of Character
Certain features, focal points and pops of color work well in modern homes if they are sparse and in an attractive arrangement. You don't want to overload with too much color or design features. For example, one large, colorful piece of artwork on the main wall of an otherwise plain room serves as a focus piece along with a touch of personality.
Here's to your inspiration to create your own amazing modern home. It is our wish that these tips enlighten and inspire you to continue your research to find the best designs for you. If you have any suggestions to add, please do so in the comments below! There are other links below for more inspiration for all things design.
Images Courtesy of Canva.
How Much Value Does a New Roof Add?
Things You Need to Know Before Installing a New Floor
How Can I Make my Garden Interesting?
Share This Story, Choose Your Platform!